What's happening Sunday 15th November?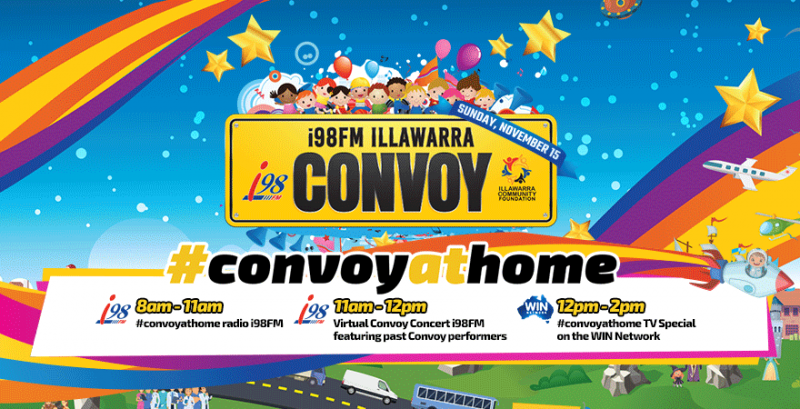 What's happening Sunday 15th November?
29 October, 2020
#convoyathome
This year we are encouraging everyone to get behind #convoyathome and show us your convoy at home photos to help those who need it most. Head to the convoy office, or jump online to grab your merchandise. We want to see everyone in all there convoy gear that includes pets, cars, bikes, trucks, boats even your house or mail box - show us how creative you can be!
Post your #convoyathome photos on social media for your chance to be featured in our Convoy TV Special make sure to tag @i98fmillawarraconvoy and use the hashtag
8-11am i98FM's Convoy Breakfast with Marty, Crammy and Lyndal. A convoy themed breakfast talk back show.
11-12 i98FM's Convoy virtual concert, featuring music from performers who have played at Convoy's family fun day over the years including; The Veronicas, Hoodoo Gurus, Shepperd, Choirboys, Daryl Braithwaite, Guy Sebastien, Shannon Noll, Diesel, Vanessa Amarossi, Justice Crew, Alex Lloyd, and more.
12-2 WIN Network's #convoyathome tv special. A live broadcast featuring stories from our supporters, donors, families who have benefitted from Convoy's support, the costumes, the trucks, the bikes and much more!
We are still fundraising this year to continue to support those families affected by potentially life threatening medical conditions.