What is at the Convoy Free Family Fun Day and when is it on??
What is at the Convoy Free Family Fun Day and when is it on??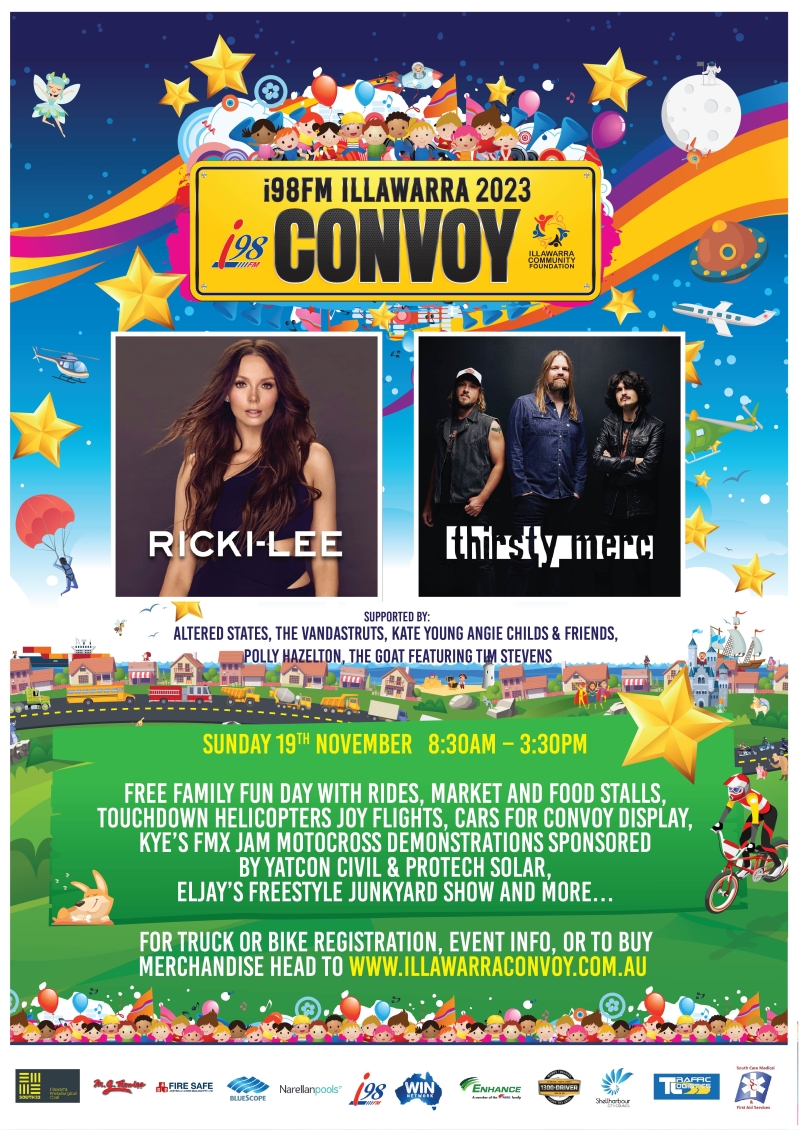 Our fun day entertainment, attractions and features will be updated on this page as they are confirmed and launched for the year!

Family Fun Day Entertainment Sponsored by: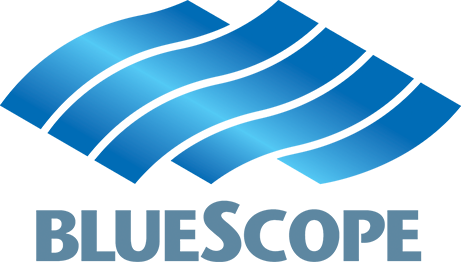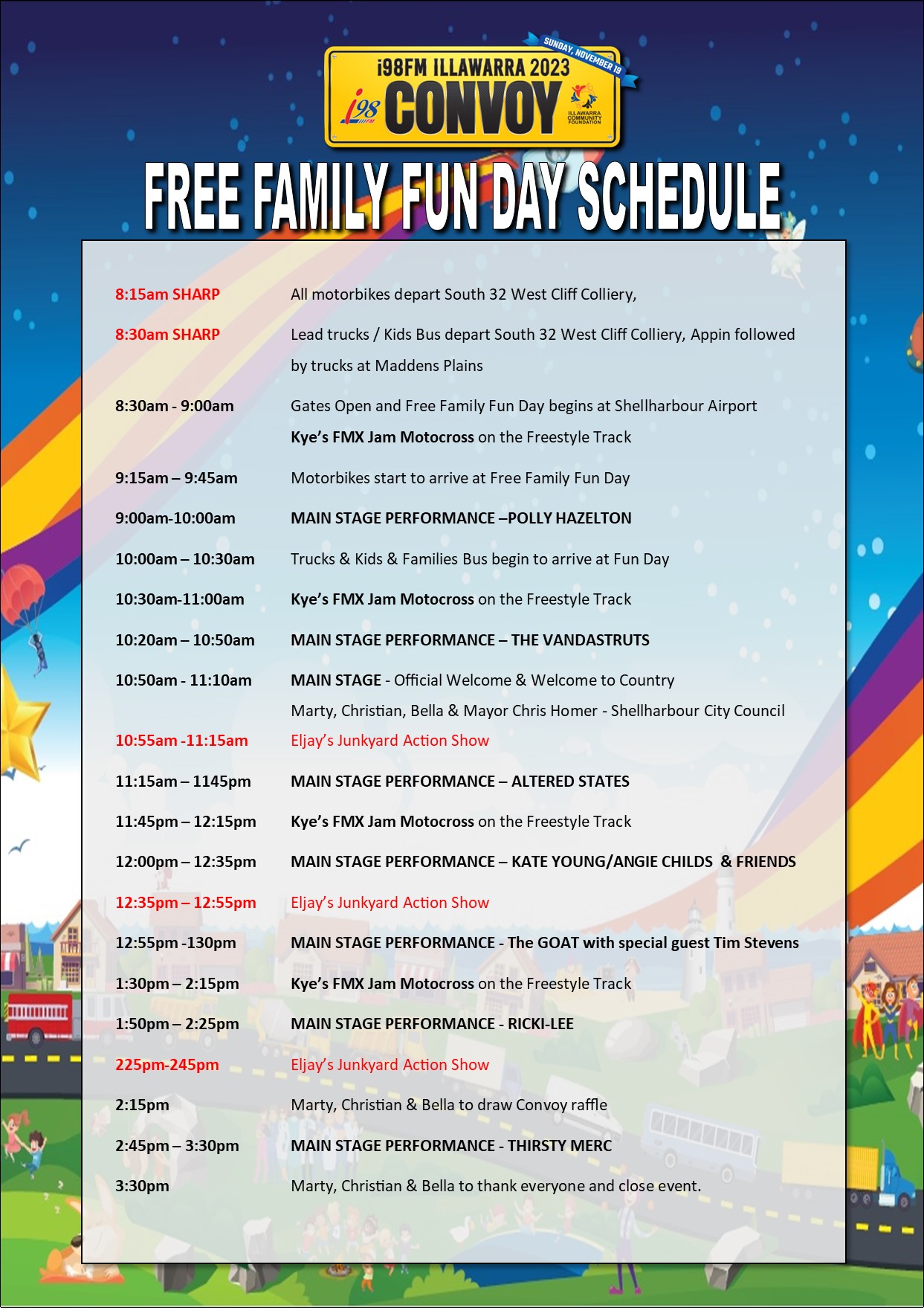 THE MUSICAL ACTS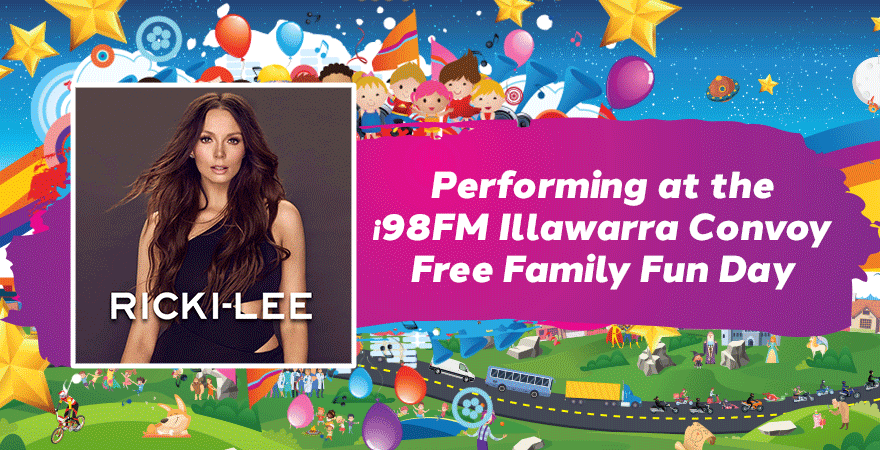 RICKI-LEE is a multi-platinum selling ARIA nominated singer/songwriter, the host of two of the biggest TV shows in Australia, Australian Idol & AGT and the voice of the #1 Drive Radio Show in Australia, Ricki-Lee, Tim & Joel on Nova. Since she was discovered on Australian Idol in 2004 – she has become a household name and is one of Australia's most loved popstars!
With a string of hits to her name, the powerhouse vocalist from the Gold Coast has sold over a million records globally and had almost 100 million streams of her music with 4x #1's on the ARIA Dance Chart & UK Club Chart, 15x ARIA Top 20 singles, 3x ARIA Top 10 Albums, and a Top 10 single on Japan's Billboard Hot 100 Chart – earning herself 6x Gold, 5x Platinum and 4x Double Platinum certifications as well as a nomination for the prestigious ARIA Award for Song Of The Year. As a songwriter, she has
worked with some of the world's most renowned songwriters and her music has been used in tv shows and movies all round the world, including the global release of her song 'Can't Touch It' which featured in the Sex & The City 2 Movie. With a loyal and adoring fan base, over the past 19 years Ricki-Lee has played her own sold-out tours across Australia and Japan - performed in arenas, stadiums and on tv to billions of people around the world, and has even toured with some of the biggest artists in the world including Jason Derulo and The Backstreet Boys. With a career spanning over 19 years, Ricki-Lee has proven herself to be a formidable force in the Australian entertainment industry. She is currently working on her highly anticipated fifth studio album, due for release in 2023 - and the first single from the album 'On My Own' hit #1 on the charts!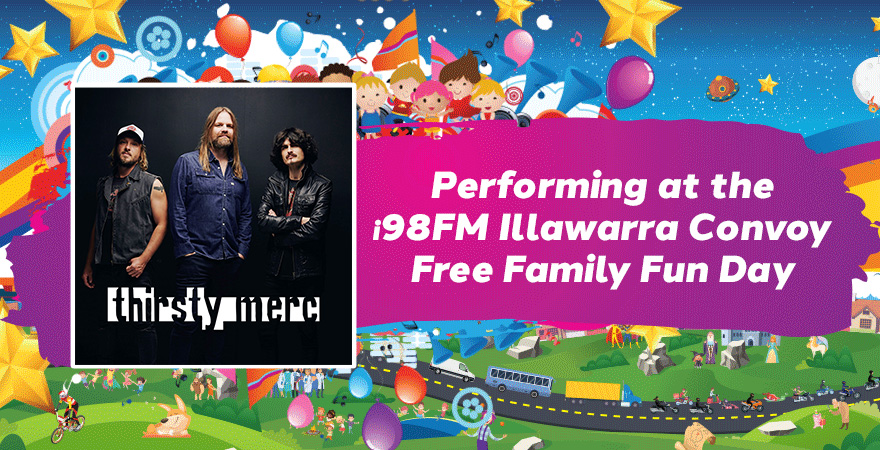 THIRSTY MERC are unquestionably one of Australia's finest live acts. Having released 4 critically acclaimed albums, over 250,000 album sales under their belt, a finalist in the APRA Song of the Year for 20 Good Reasons (which also reached #1 on iTunes in Australia), 5 ARIA Award nominations, Thirsty Merc have found their way into the fabric of Australia's musical landscape. Thirsty Merc formed in Sydney in 2002 releasing their debut EP, First Work, in September 2003, before being signed to Warner Music. The band's big break came in 2004 with the release of their debut, self titled, album which included the hits, Someday Someday and In The Summertime (the theme for Bondi Rescue since 2006). Two more studio albums followed - Slideshows in 2007 (#4 ARIA Album) and Mousetrap Heart in 2010 (#14 on the ARIA Album chart) which included radio staples, 20 Good Reasons, Mousetrap Heart and Tommy and Krista. Thirsty Merc marked the 10-year milestone since the release of their self- titled, double platinum debut LP with the announcement of their Acoustic Anniversary Album and national tour. Dubbed 'AAA' the album is a collection of acoustic interpretations of fan favourites. These recordings showcase the band's exemplary level of musicianship and hearing these well- known songs with acoustic production highlights the world-class song writing ability of Rai Thistlethwayte. In 2015, Thirsty Merc released Shifting Gears, their first wholly independent and first new material in five years, and spent the next 18 months crossing the country on 3 extensive tours, running up thousands of Frequent Flyer points and sold out shows. The first single The Good Life was nominated for Rock Work Of The Year at the 2017 APRA awards. In 2018 the band released their debut live album simply entitled 'Thirsty Merc LIVE!' and in 2021 dropped 'Celebration' which features re-imagined classic tracks from legendary Australian artists. Fast forward to 2023 - Thirsty Merc have a brand new song locked and loaded for a mid year release, and are soon to be embarking on a massive anniversary tour aptly named the 20 Good Years Tour.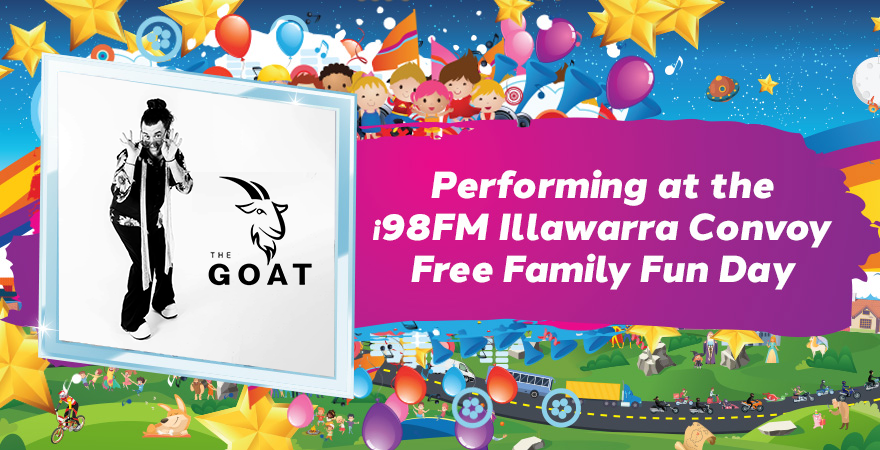 The Greatest Of All Time Songs from The Greatest Of All Time Rock Bands.
Re-producing selections of the Greatest Of All Time songs from the Greatest Of All Time rock bands in history, The GOAT provide a distinctive performance which includes medleys, classic songs and surprise hits. The GOAT is comprised of quality musicians from the Illawarra, each with decades of experience. Prior bands includes The Villians, Sabbath Bloody Sabbath, The Bite, The Edge, Beyond Salvation (Angels tribute), Wired and more.
Playing a variety of venues and shows, from ticketed concerts to harbour cruises to corporate functions, you'll be guaranteed a quality band providing a great show for your patrons. The GOAT will be bringing special gust Tim Stevens along as special guest for their set. A pop singer, songwriter and musician, the bricklaying tradie from Albion Park might look like Thor, but his musical genius is more like Ed Sheeran meets Lenny Kravitz meets James Bay.
After performing on Australia's got Talent recently, and setting alight the Australian music scene, he's been starring on the international stage in Europe for the last 6 months, and will also star on Convoy's main stage.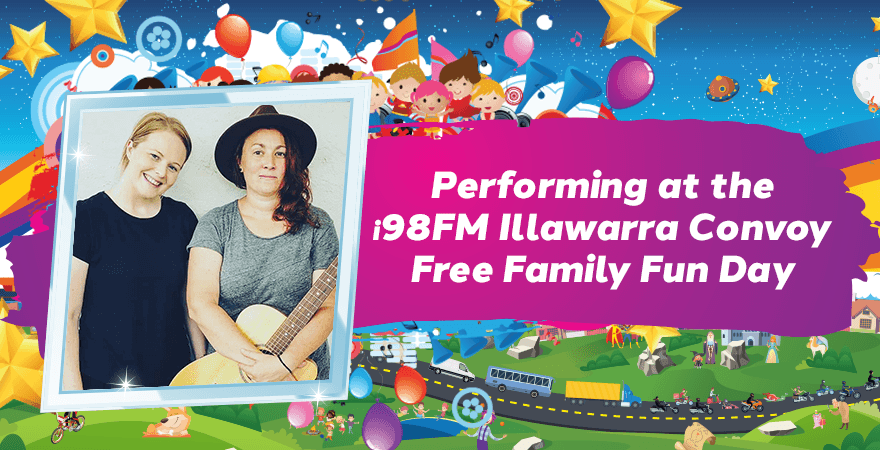 If you haven't seen Kate Young and Angie Childs performing in the Illawarra then you mustn't have gone out for a while. Prolific giggers at venues up and down the east coast, Kate and Angie know how to entertain and engage a crowd with their acoustic mix of music for all ages. Big supporters of Convoy Kate and Angie have performed at many Convoy fundraising events over the years, and this time they are back at the biggest Convoy event of the year and bringing along some pretty special friends along for the ride.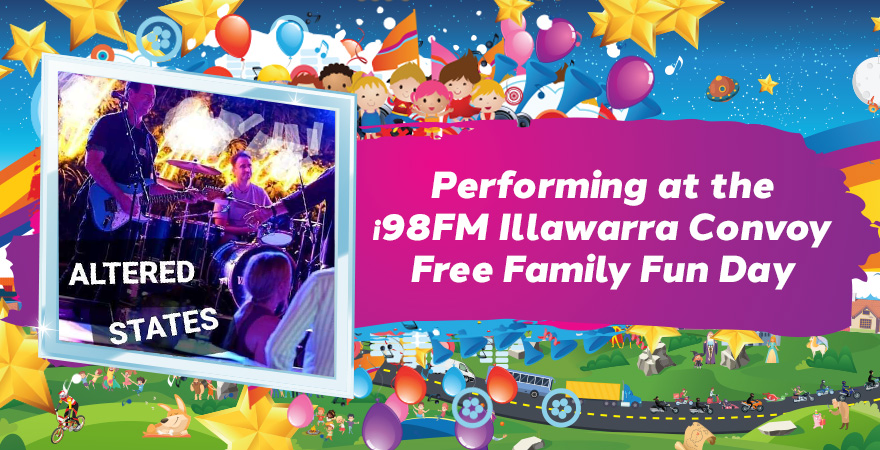 Local cover band legends Altered States have played nearly every venue in the Illawarra and South Coast over the years due to their amazing live shows, and tight performances. Led by Mick Fernandez on vocals, Altered States smash through well known rock n roll covers both new and old, and are guaranteed to get the dance floor moving.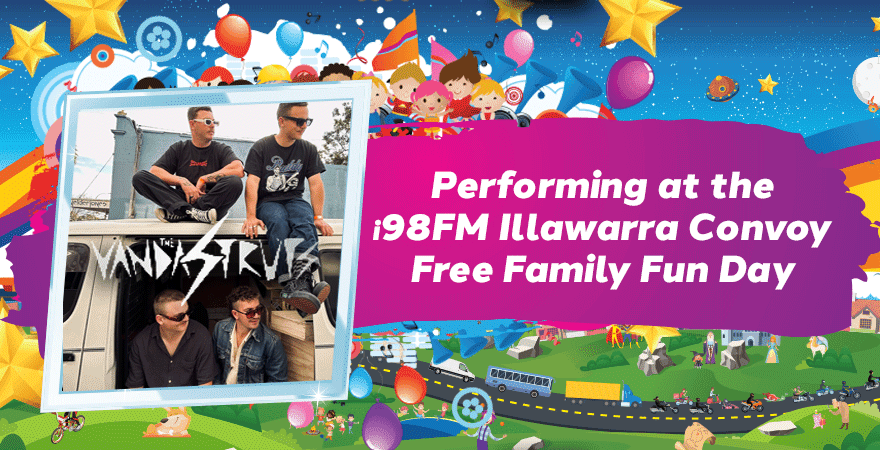 The Vandastruts are a four piece rock and roll band based in the south of Sydney and north of Wollongong, they are made up of twins Kane and Tye Hines, Kayne Micallef and Will Caniles with ages ranging from 22 to 24, They are heavily influenced by old records dating back to the 60's, 70's, 80's and 90's with the likes of blues, rock and grunge.
Forming the group in March of 2020 releasing their first two singles Words of wisdom and Spencer Street in less then a year. They have also released an EP titled REVIVAL, and they're brand new single Coloured TV. They have played a number of headliner gigs around Sydney and Wollongong playing venues such as Oxford Art Factory and Frankies Pizza also supporting bands like Kingswood, Mi sex, Ray Beadle and Satin Cali
They are bringing the old rock sounds but with their own unique style back into a young audience, but also pleasing the older generation with their very high energy stage presence, ripping guitar solos, big drum solos, thick bass lines and big voices they provide a full sound that will keep you stunned when you leave the show.
After winning the Throttle Jockies band competition in 2022, they were all set to bring their trademark original sound to the free family fun day, , before winds forced the cancellation of the event. This year they are back, bigger and better for take two and we cant wait!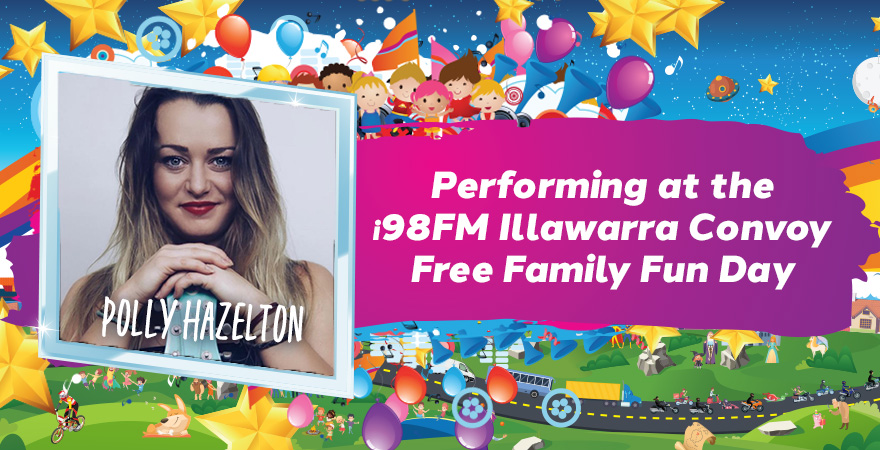 Goulburn Born and Wollongong based passionate and dedicated Musician, Singer & Songwriter, Polly Hazelton, is thrilled to announce the release of her first single, 'Round 2000.' This captivating song combines the power of music with thought-provoking lyrics, that delve into the complex relationship between addiction and lifestyle.
With its unique blend of rock, pop, and grunge vibes, 'Round 2000' is set to resonate with audiences of all ages, however, its deeper and well-written messages will impact those of a more mature age.
With its raw and honest portrayal of addiction and its consequences, 'Round 2000' is a song that will resonate with teenagers and adults alike. Hazelton's lyrics touch upon the loss of jobs, family, and friends that often accompanies addiction, as well as the feeling of powerlessness that can consume those struggling with this topic. By sharing some of her own experiences and insights, including those she has crossed paths with, Hazelton aims to provide understanding to those who are suffering in silence, ensuring the listener knows that they or others in their immediate circle aren't alone, by putting herself in the driver's seat and firing ring, first-hand in this destructive world.
ELJAY'S JUNKYARD ACTION SHOW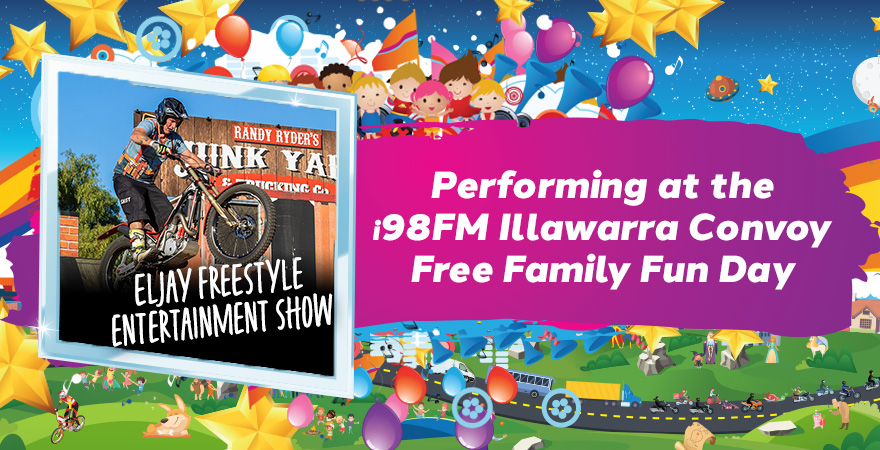 The Eljay Freestyle Entertainment show is an, all Weather, action packed motorcycle and bicycle trials stunt show delivered with a comical twist. The Eljay Show was founded in 1997 and was Australia's first ever, full time transportable motorcycle & bicycle trials stunt shows in the world. It has since become one of Australia's most respected and entertaining, motorcycle & bicycle stunt shows. The Eljay Show performances are based around a purpose built, portable ramp structure. It offers professional performances, all compared and choreographed to up-beat sound tracks with a good helping of Aussie humor. The Eljay Show supplies everything from truck, ramps and bikes to generators, sound gear and of course, a good helping of personality and professionalism.
The Eljay Show has appeared at many major events across Australia. It has also featured at numerous country shows, 4WD and outdoor adventure events, agricultural events, home shows, sporting events, school fetes, hot rod shows & bike shows.
The Eljay Show takes pride in supplying a highly skilled, professional, performance which continually amazes crowds with spectacular moves & gravity defying trials bike action while keeping fans laughing and giggling with its character's screwball antics.
JUST A FEW FOOD, MARKET AND TRADE STALLS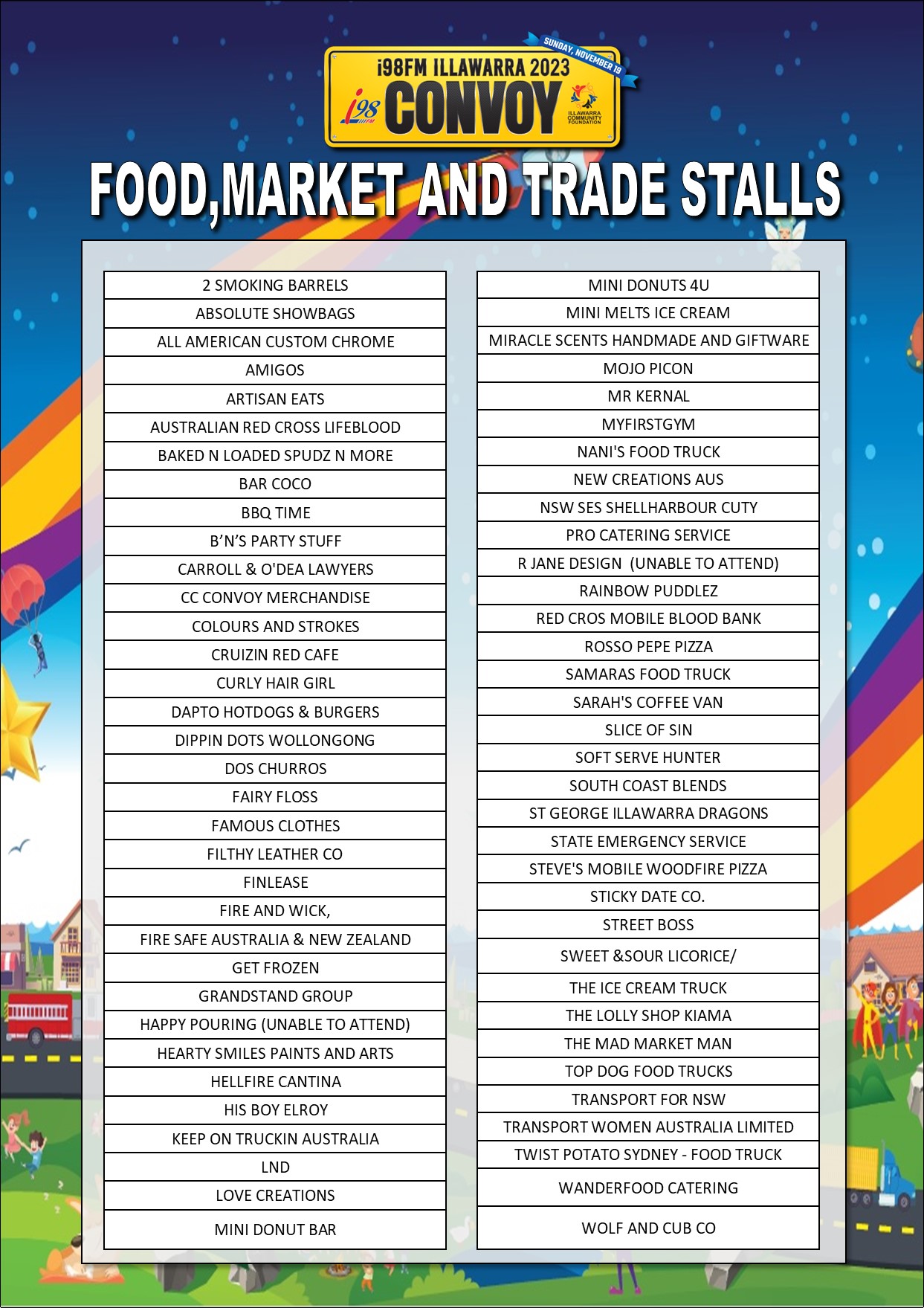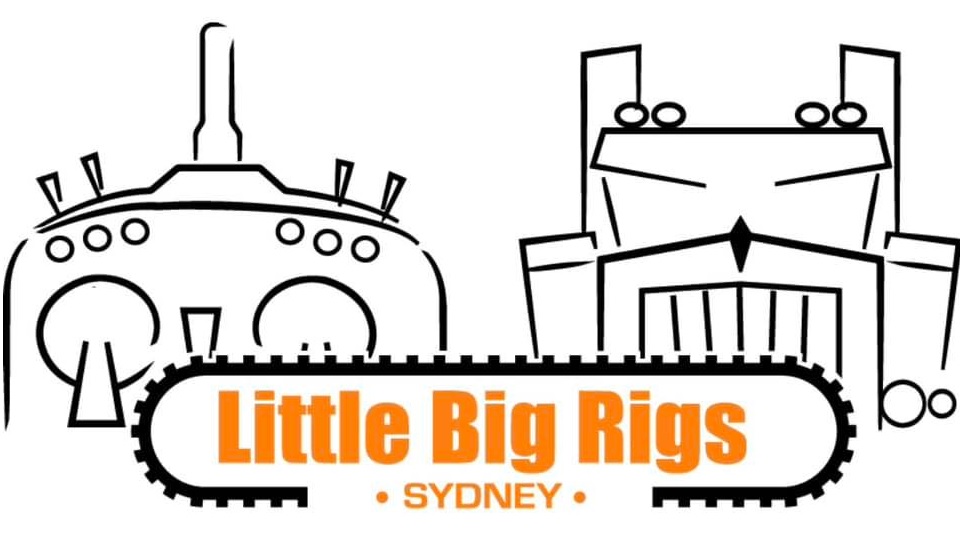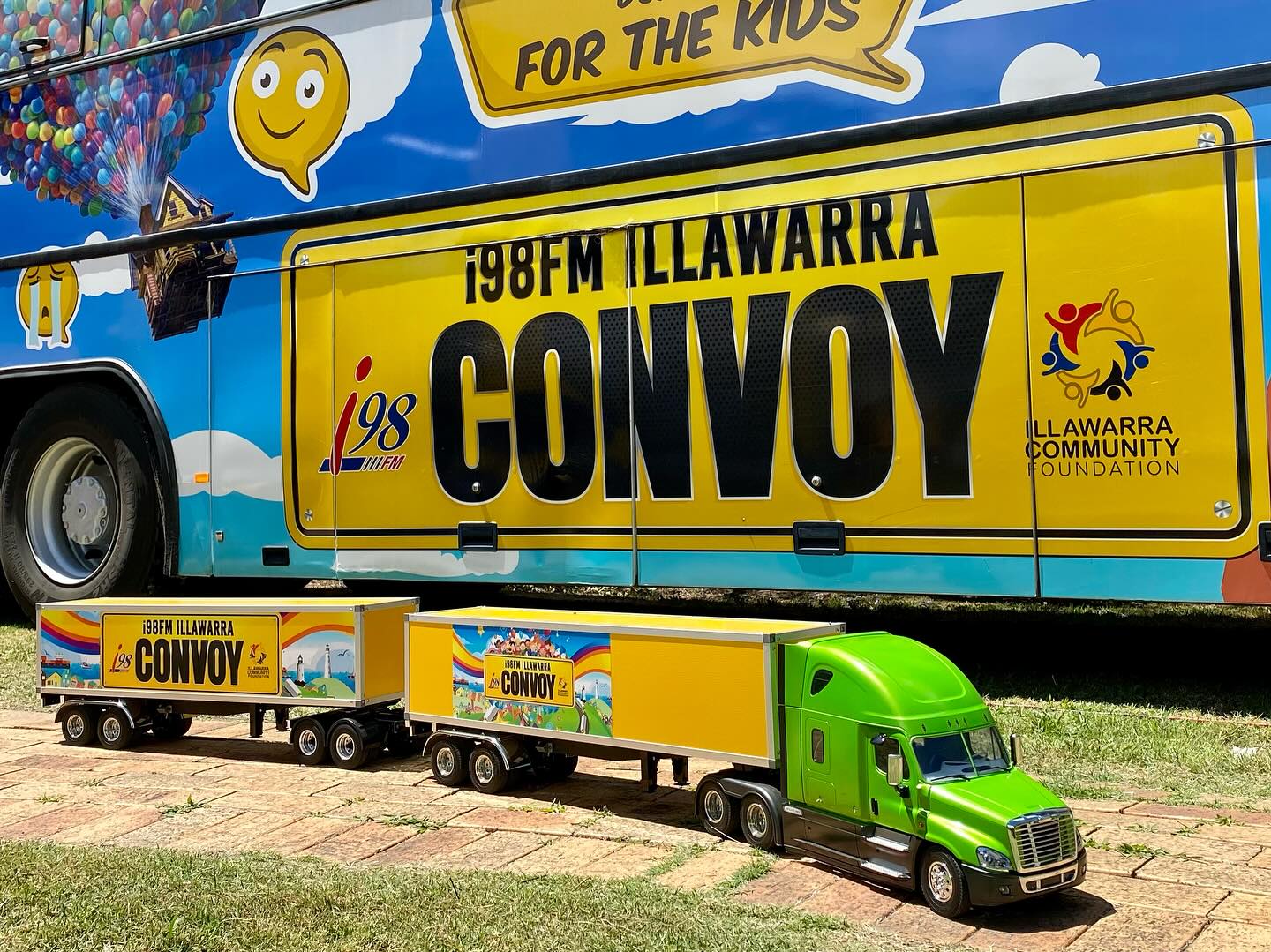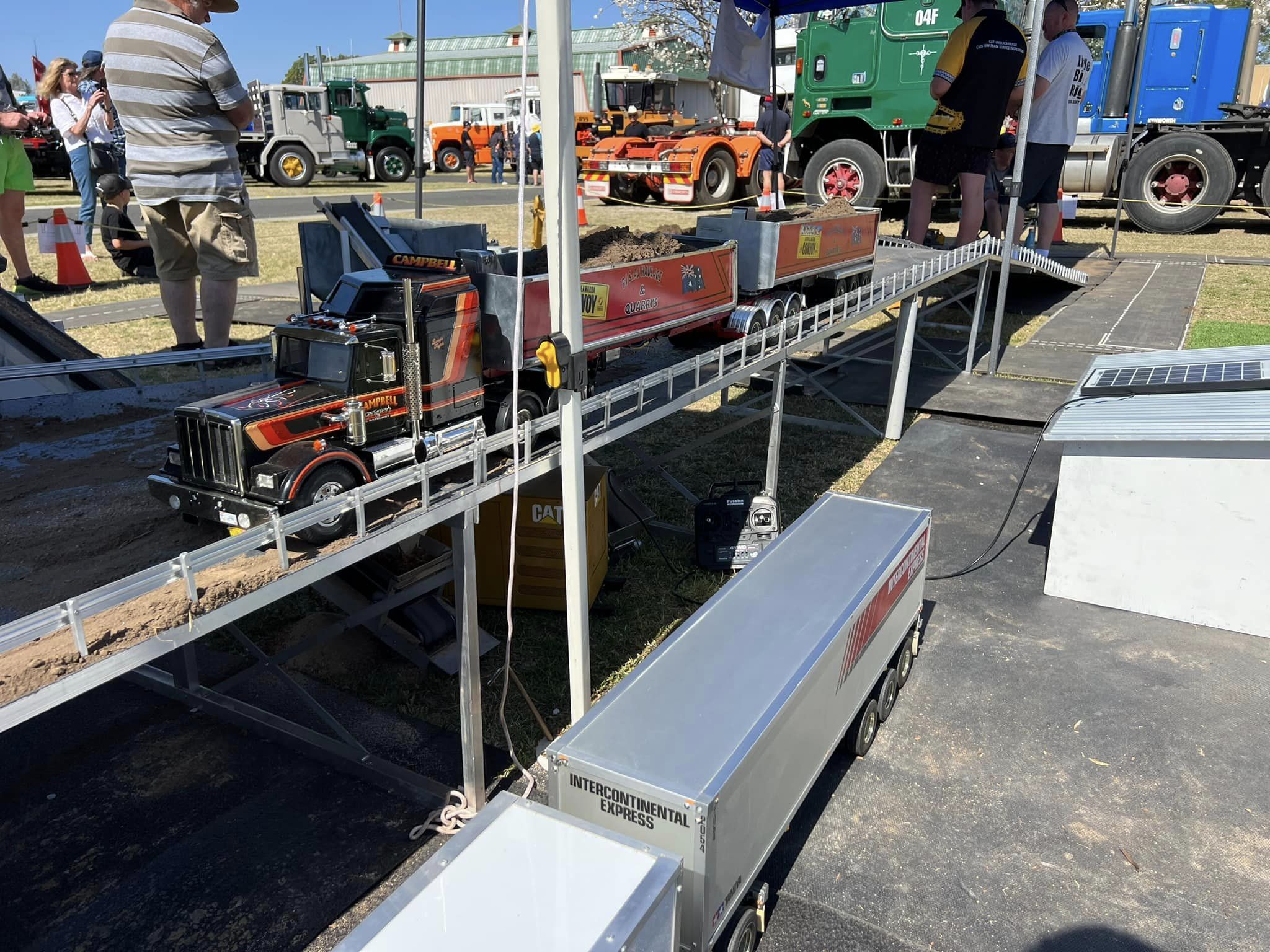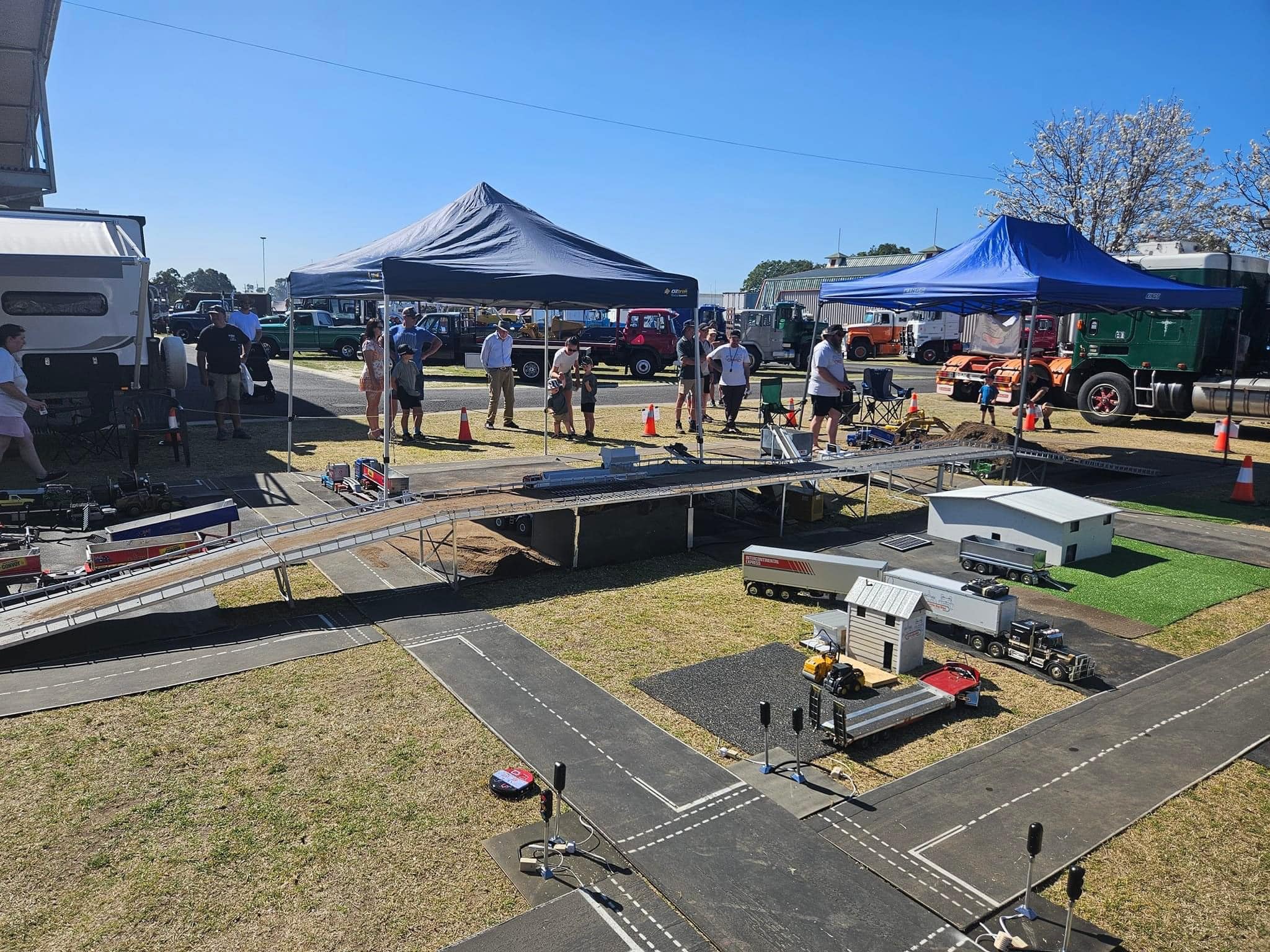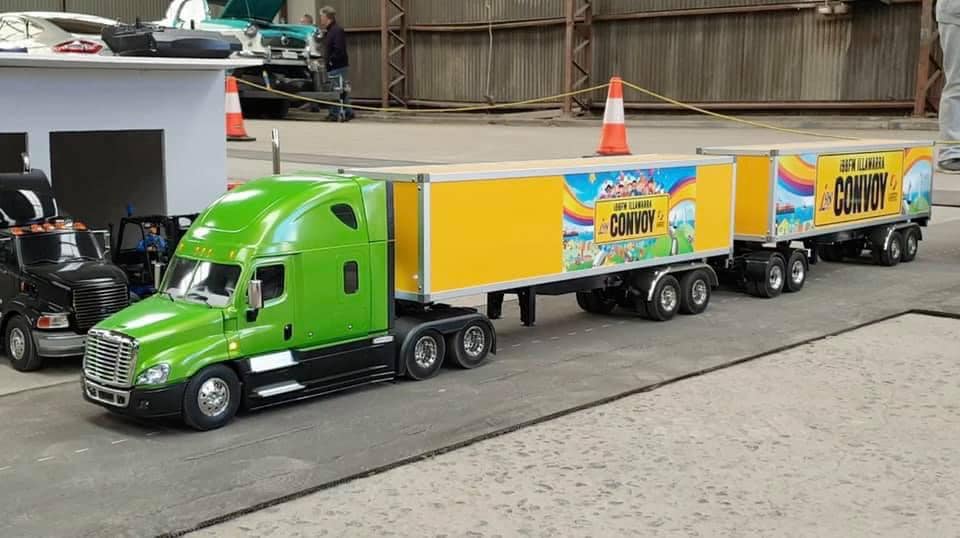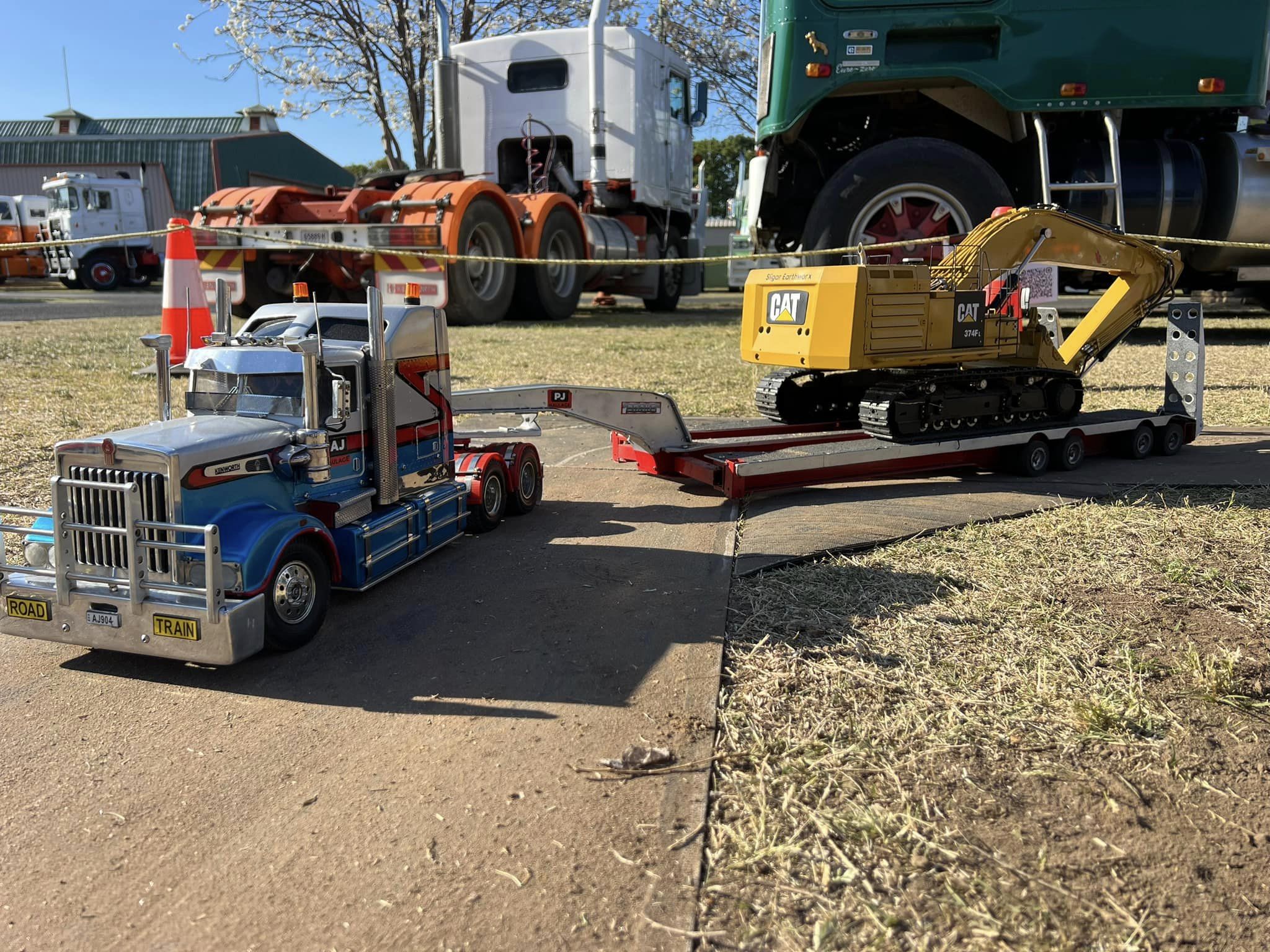 Little Big Rigs Sydney & 1/14 scale truck & machinery fans! This is always a fan favourite. Little Big Rigs Sydney will set up a track for their amazing 1/14 scale models at the fun day!
LAKE ILLAWARRA POLICE COMMUNITY ENGAGEMENT TEAM
Our event wouldn't be possible without the support and collaboration from many government agencies, including our local Police!
NSW Police will be assisting us, escorting the truck and bike Convoy through the Illawarra and will also have a community engagement stall at our Free Family Fun Day with plenty of giveaways for the kids! They will be located between our main stage and Eljay's Junkyard Action Show!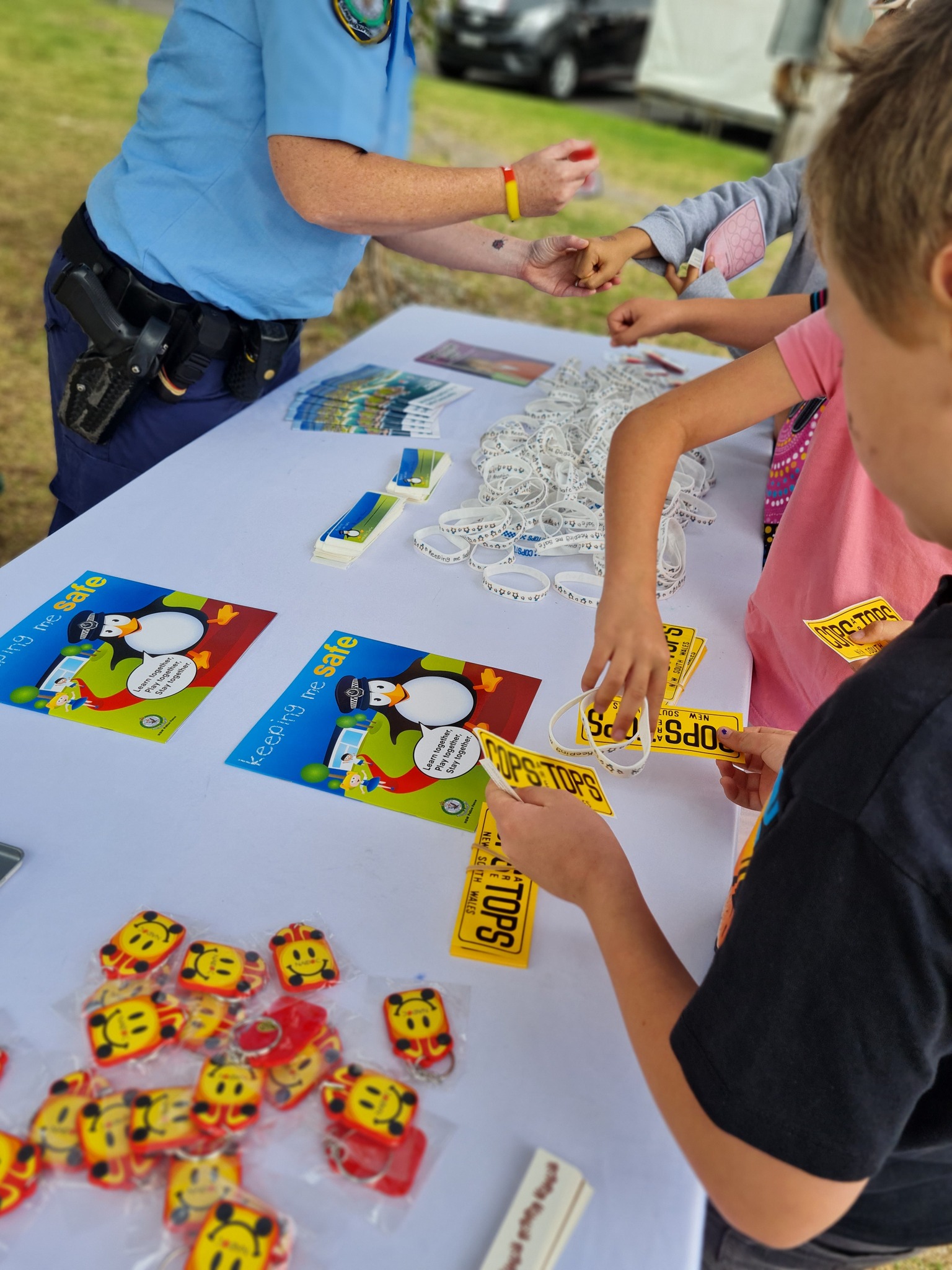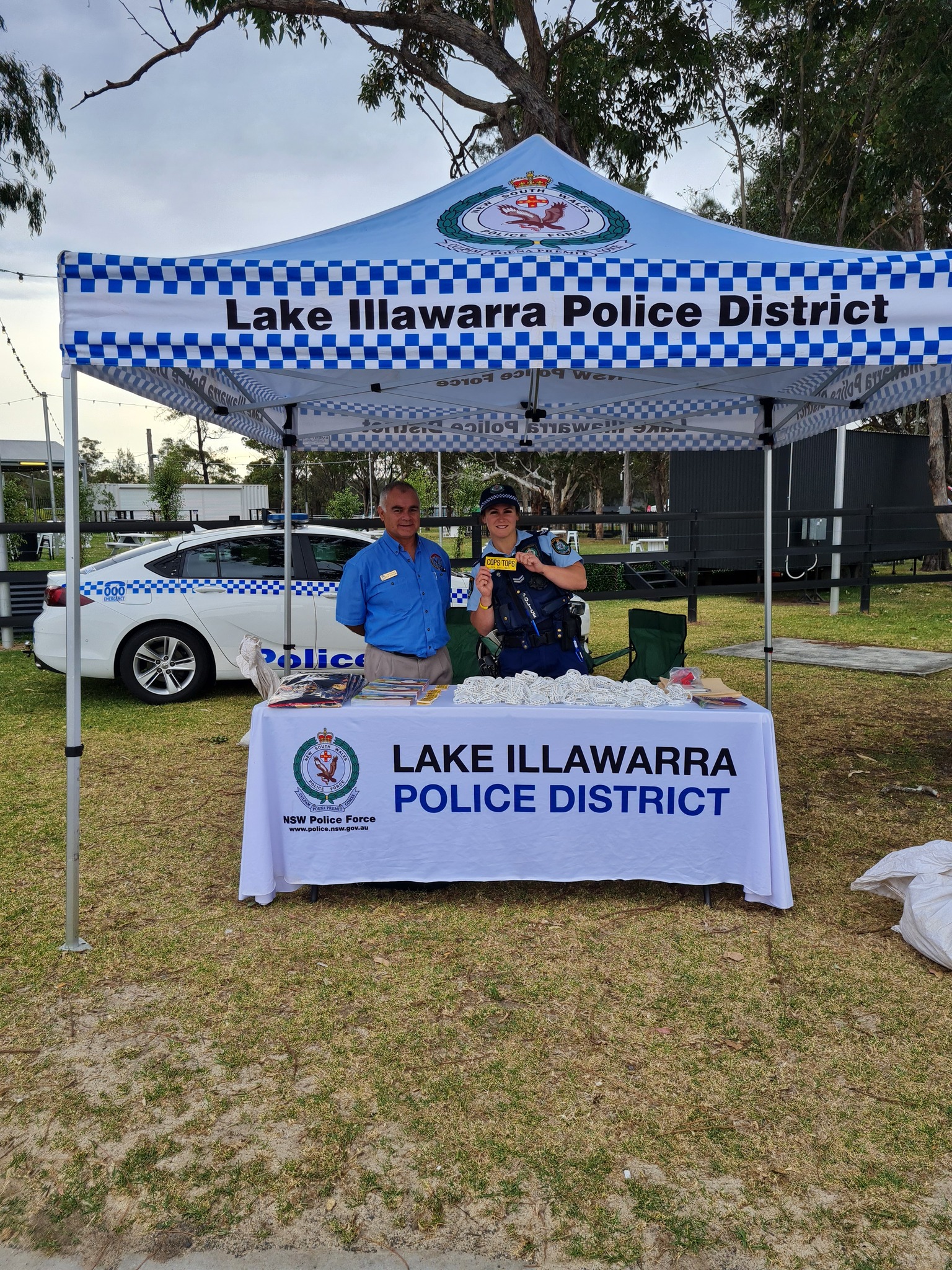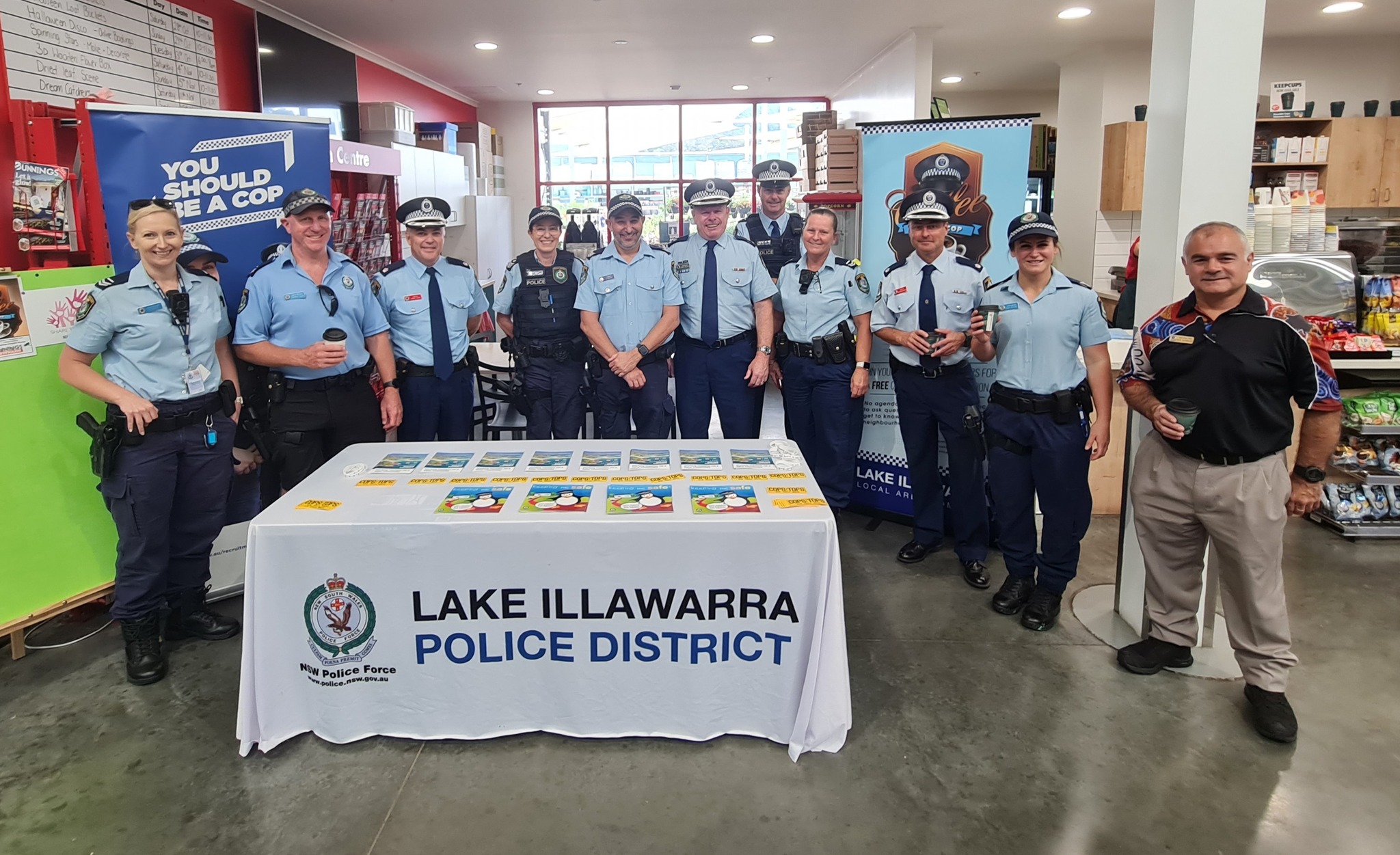 CARS FOR CONVOY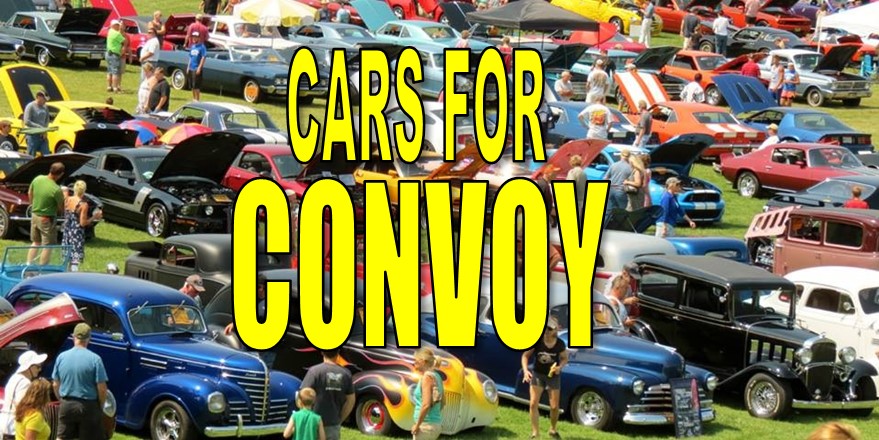 Weather permitting- we will also have a Cars for Convoy display at the family fun day, to showcase a range of different special vehicles, new and old. To register your expression of interest in this complete this expression of interest; https://illawarraconvoy.com.au/form/2022-cars-for-convoy-static-display-expression-of-interest
ST GEORGE ILLAWARRA DRAGONS ACTIVATION
The St George Illawarra Dragons will be at the free family fun day, with a pass the ball activation and a dragon's prize wheel where some prizes will be given out.
Players will be onsite at 10am-2pm for meet and greets, photos and signings!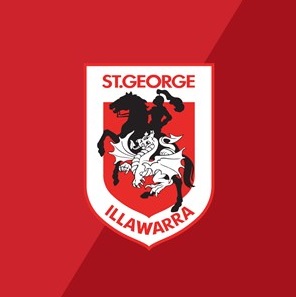 RED CROSS MOBILE BLOOD BANK
This year the Red Cross are bringing their mobile blood bank to Convoy!
Each day, thousands of people – people just like you – provide compassionate care to those in need. A network of generous donors, volunteers and employees share a mission of preventing and relieving suffering, here at home and around the world.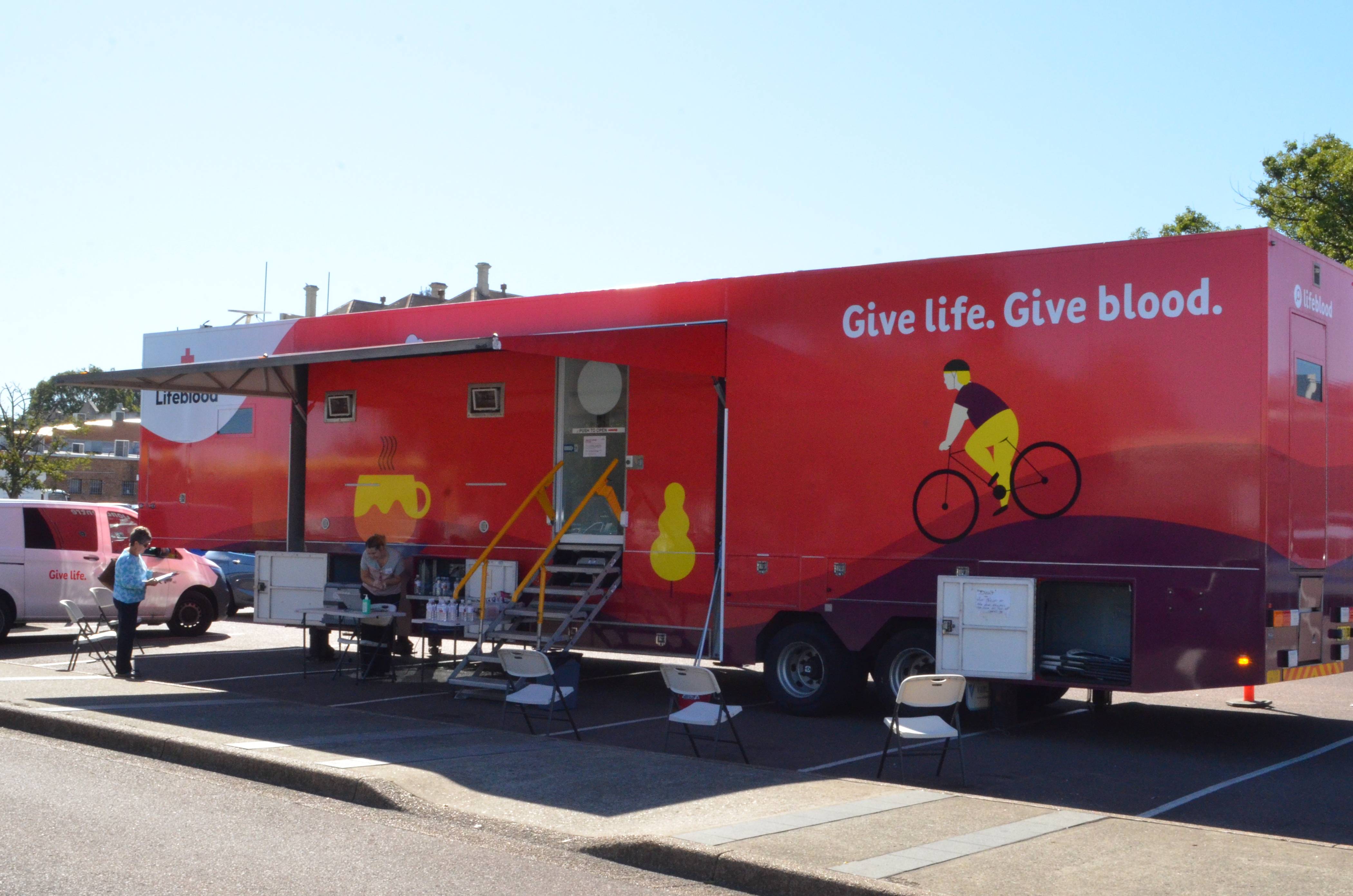 KIDS RIDES

Fosters Carnival Amusements will be bringing a range of kids rides to the fun day to keep the little ones happy!!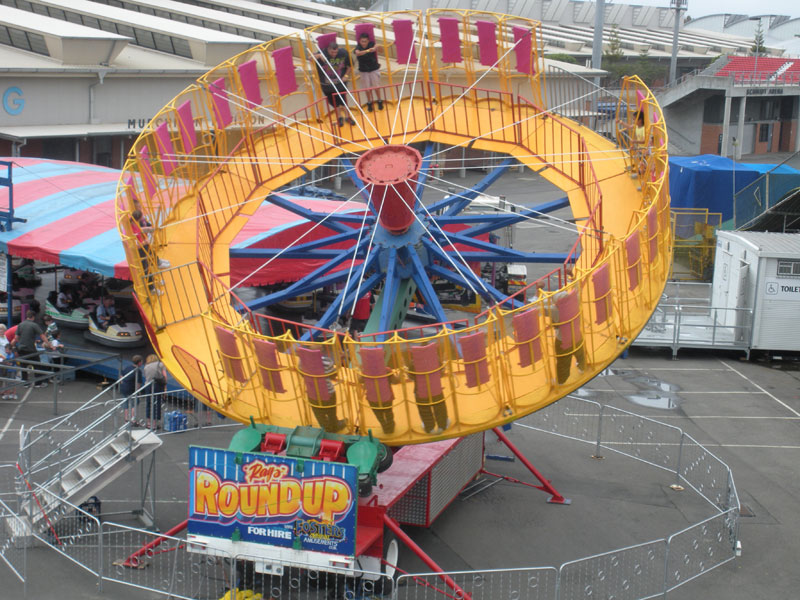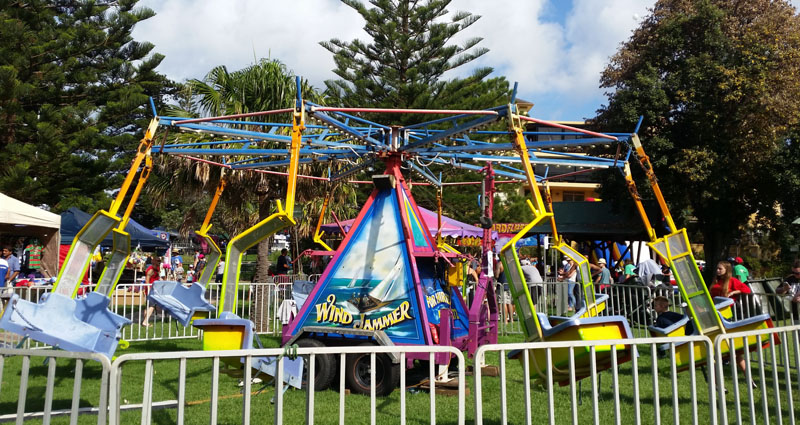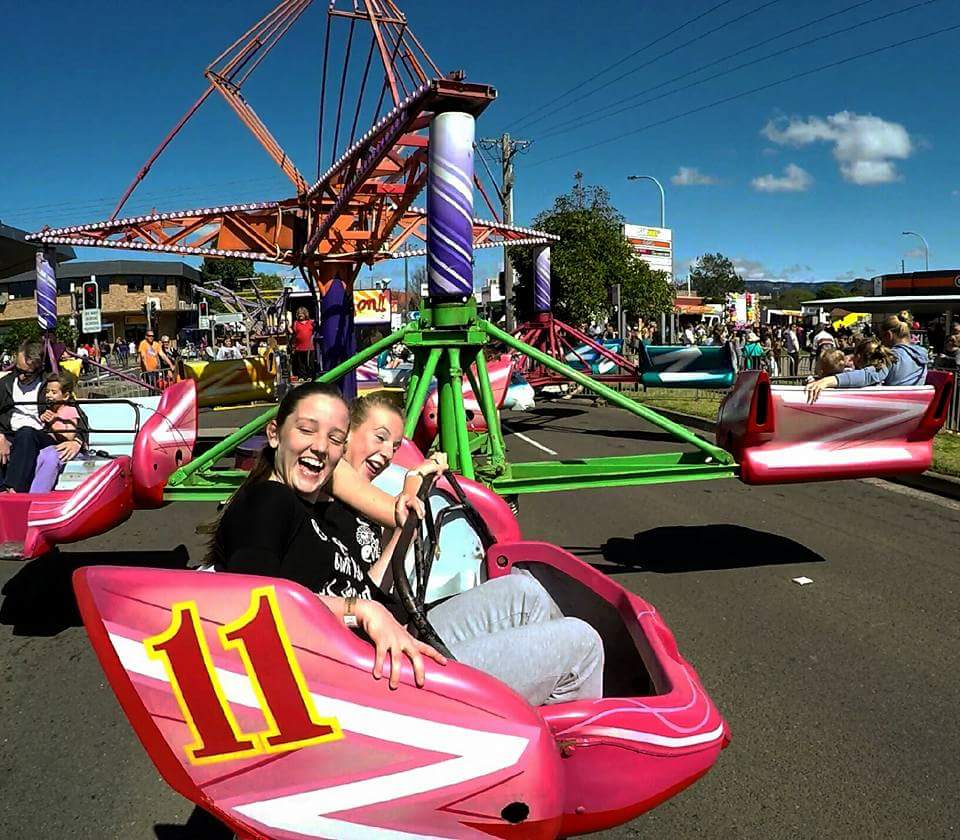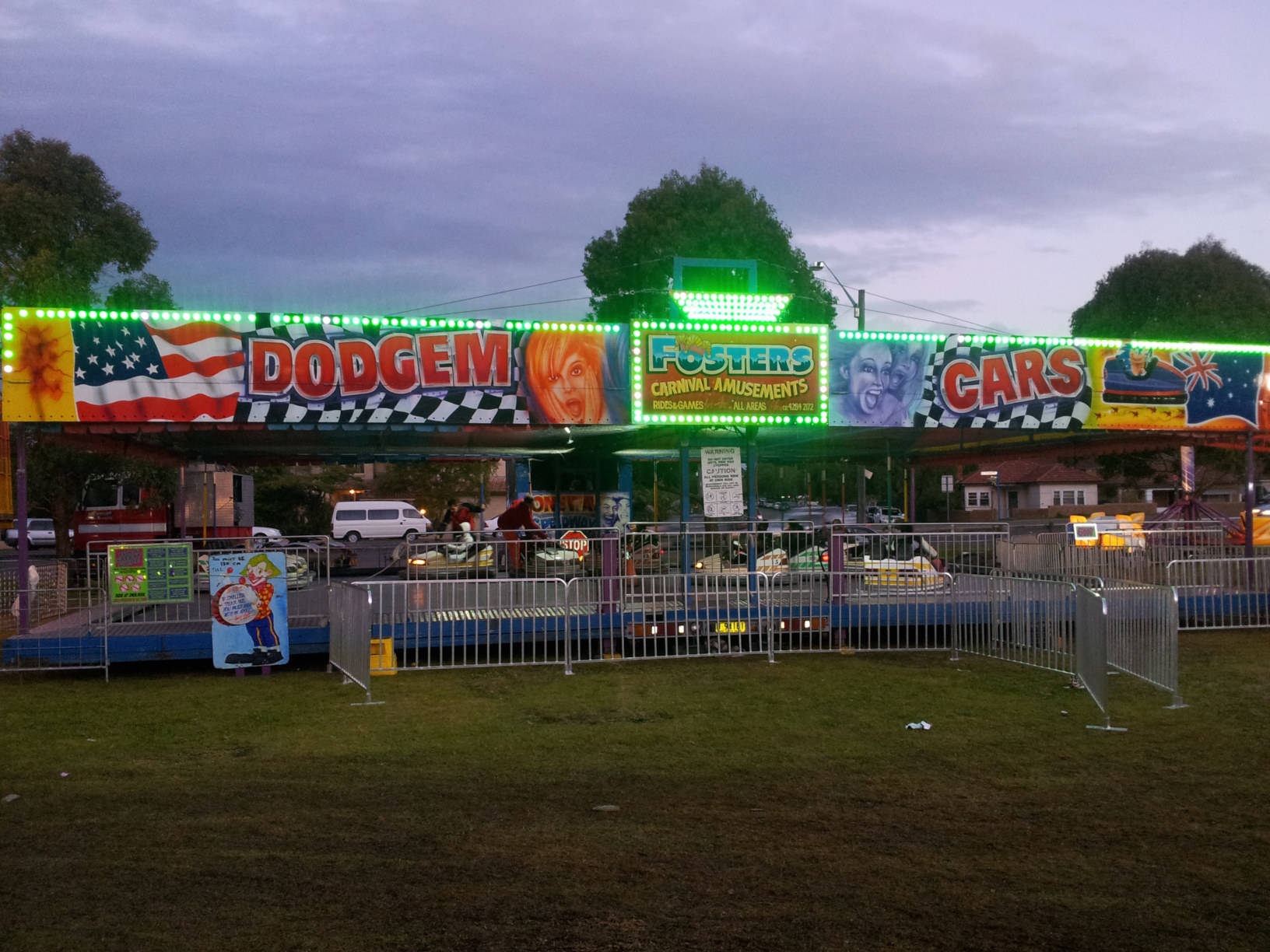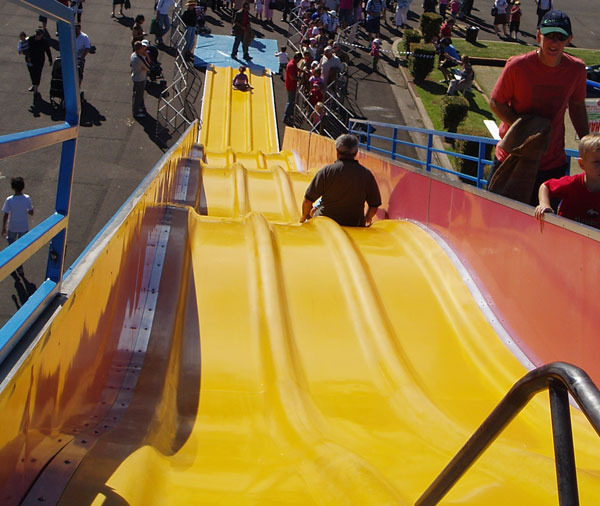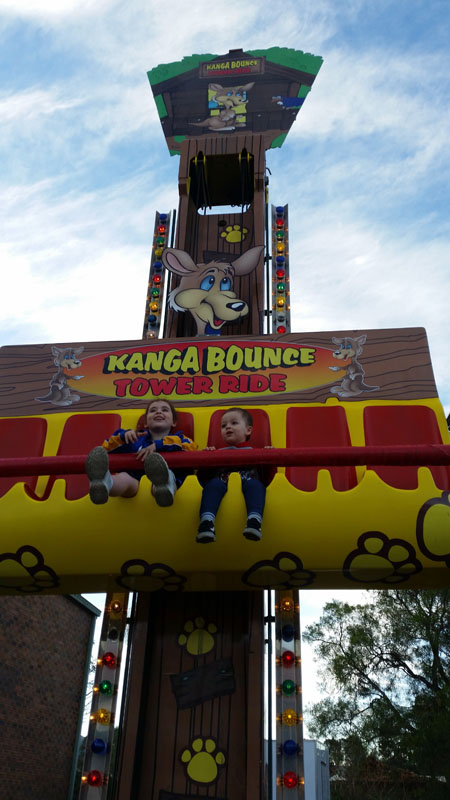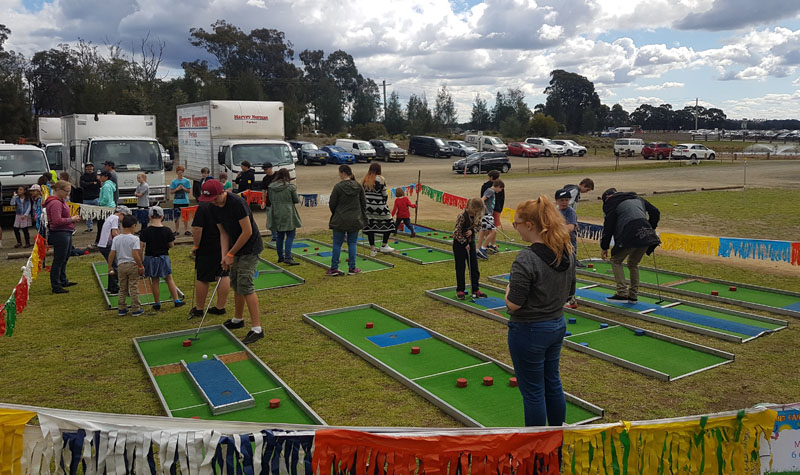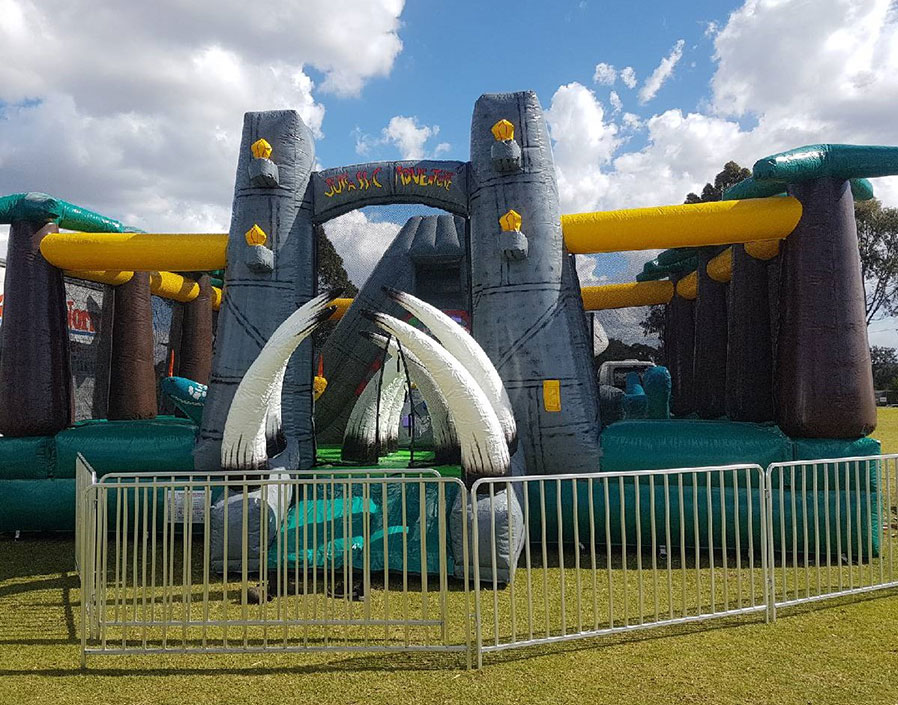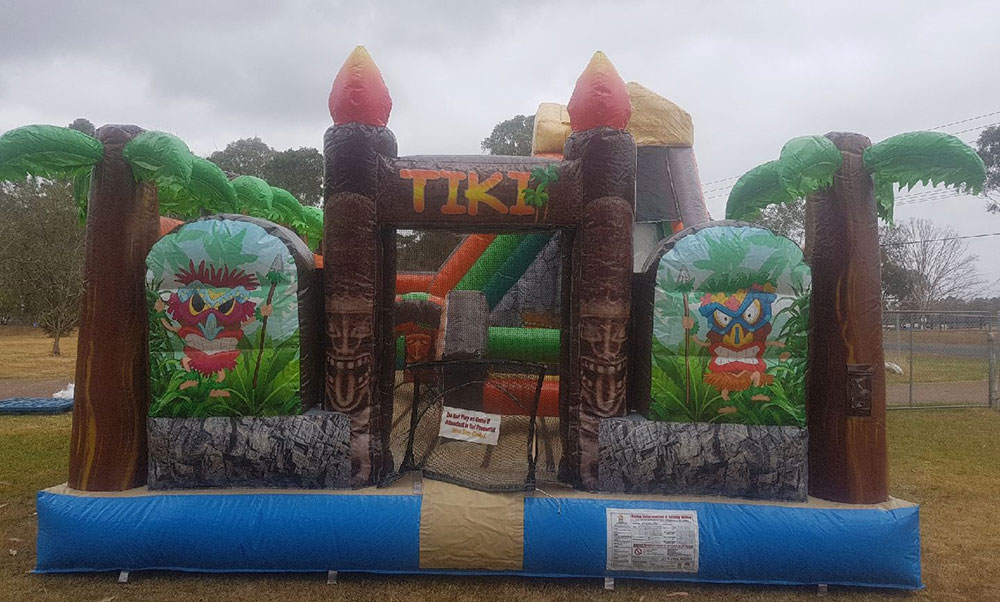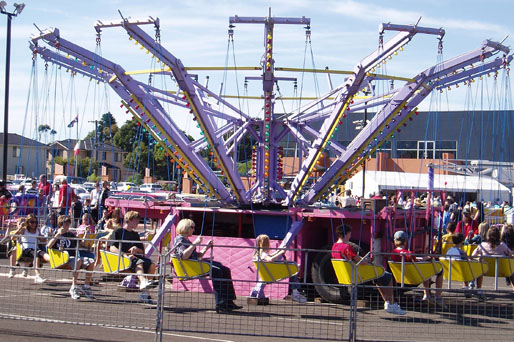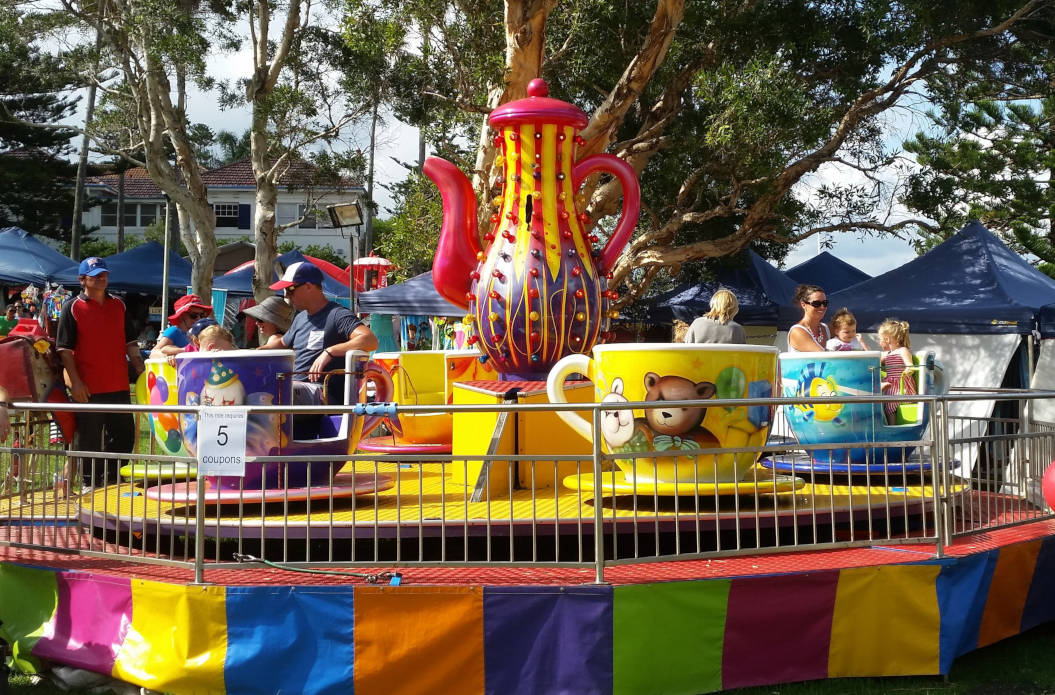 TRANSPORT NSW TRUCK AWARE
Transport NSW will have an interactive display at the Convoy Family Fun Day this year, where you can hop into a truck and see what the drivers see (and don't see).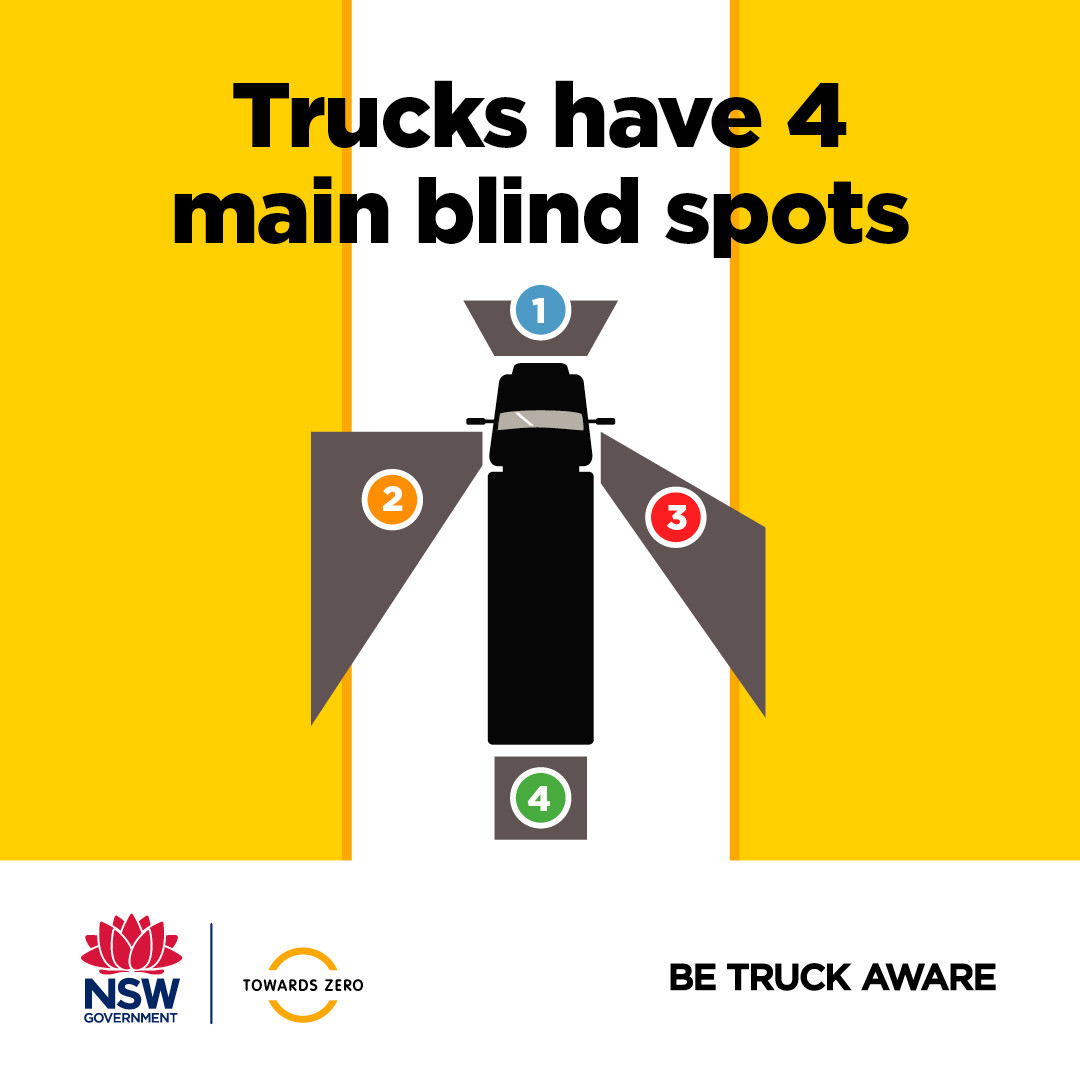 WHERE IS EVERYTHING?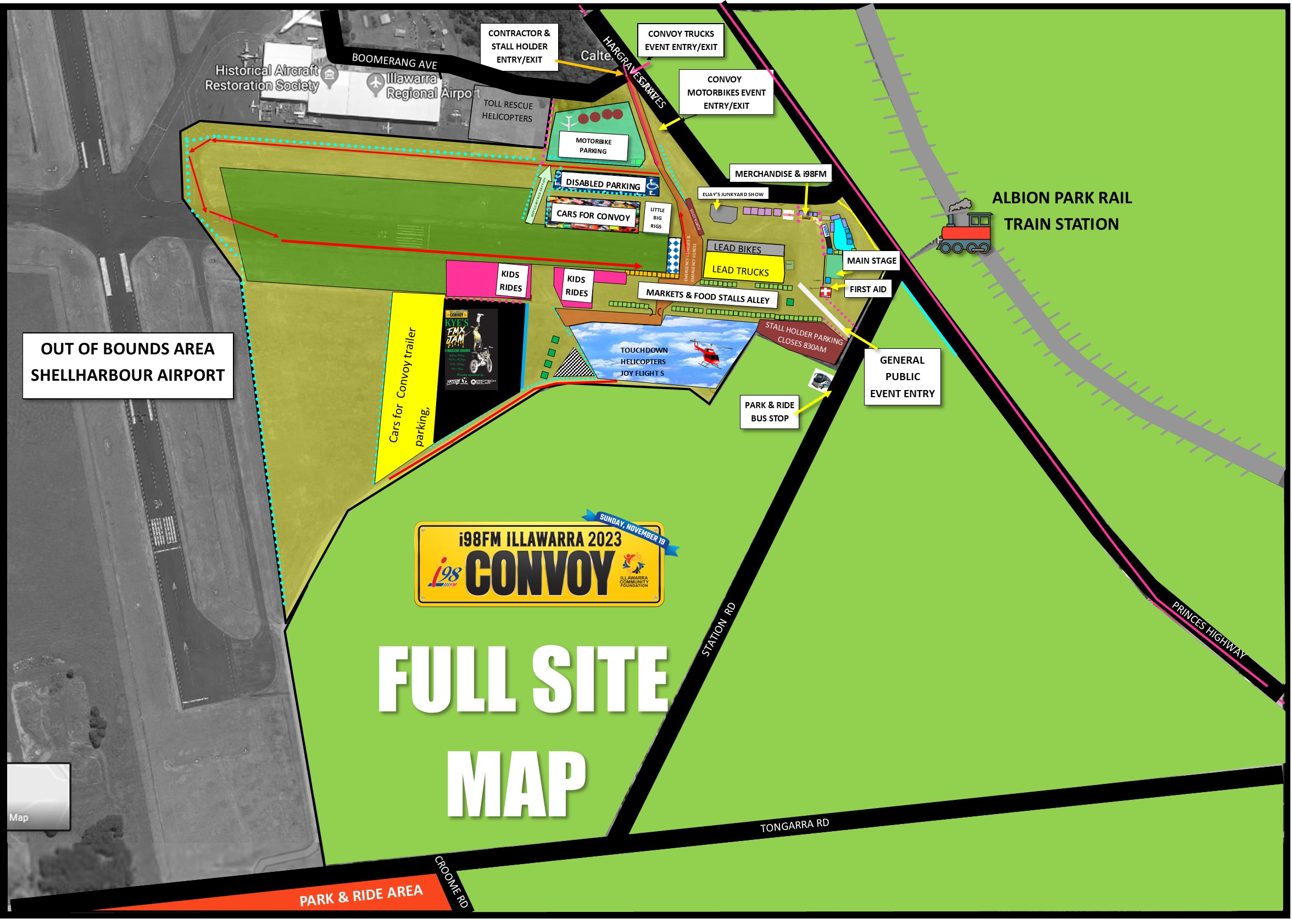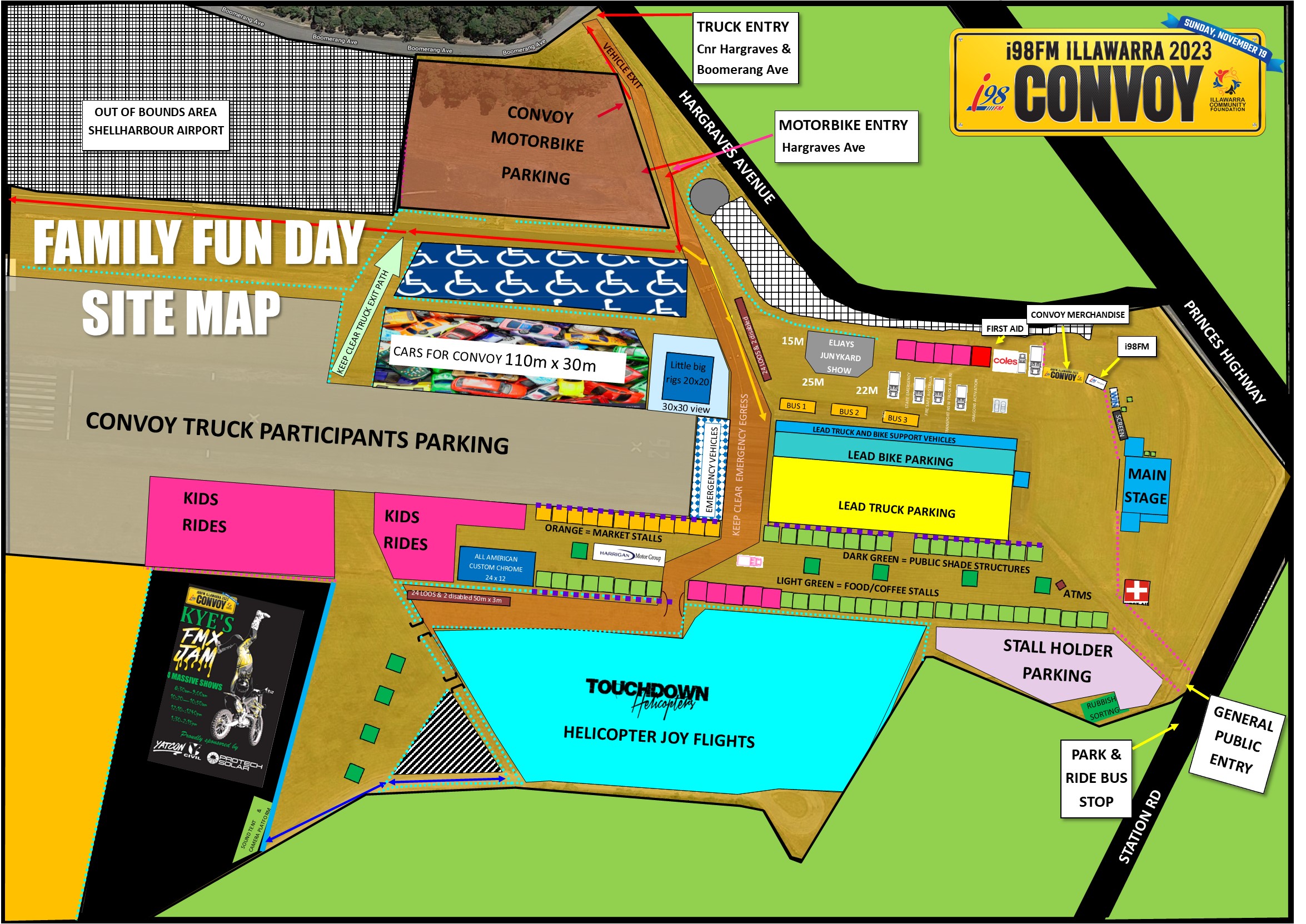 WHERE TO PARK?
Park at the Park n Ride area, Corner of Tongarra and Croome Rd's and get our free shuttle bus to the entrance of the fun day, or catch a train to Albion Park Rail train station and walk across the road to the entrance of the Free Family Fun Day. Buses running 8-4pm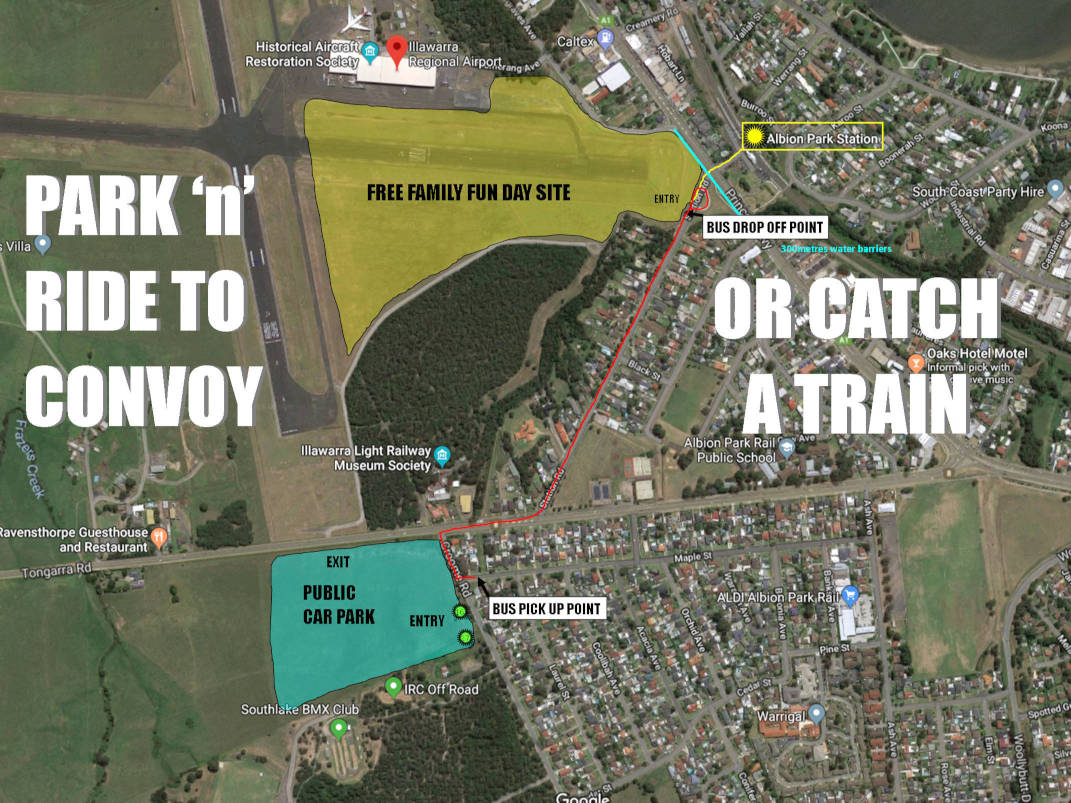 Or jump on the Convoy buses from Stocklands, or Oak Flats Train stations.