i98FM'S ILLAWARRA CONVOY AND CHRISTIE HAYES WIN NATIONAL RADIO AWARDS!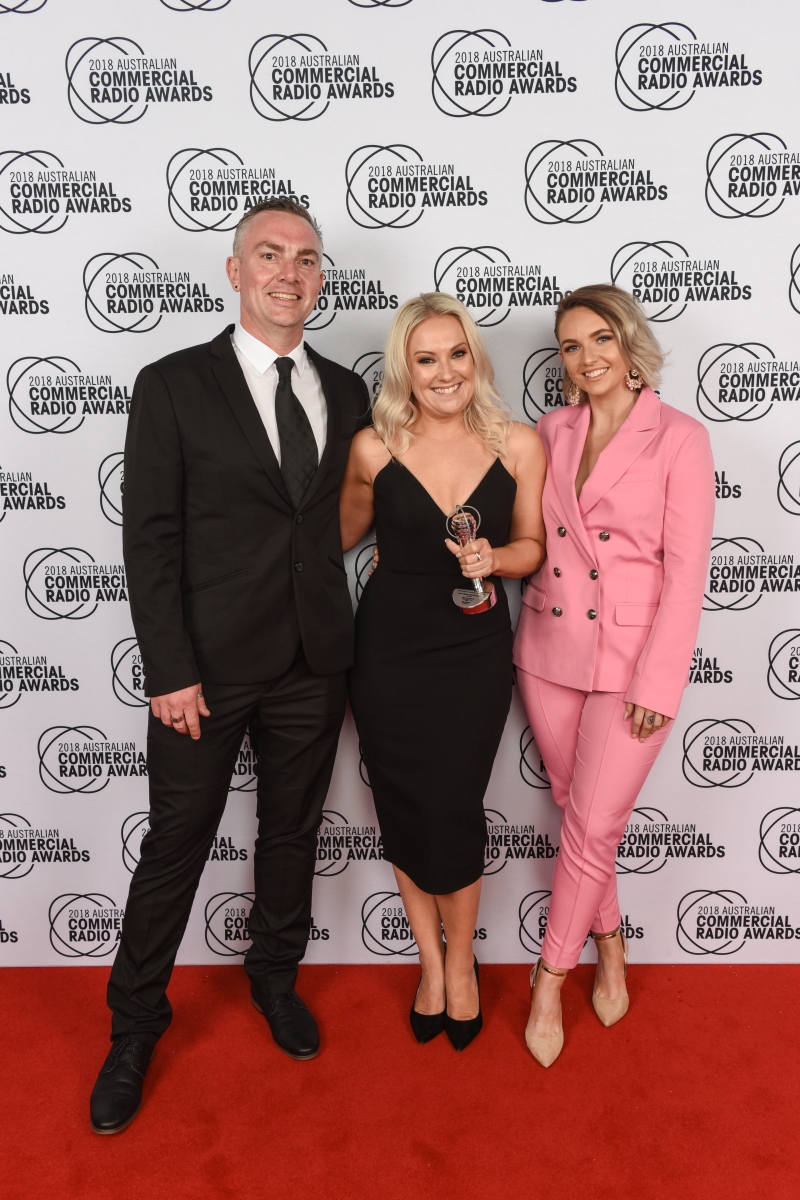 i98FM'S ILLAWARRA CONVOY AND CHRISTIE HAYES WIN NATIONAL RADIO AWARDS!
22 October, 2018
ChristieHayes from i98's Marty, Christie and Crammy Breakfast Show took out 'Best Newcomer On-Air' in the hotly contested provincial category. Joining the i98FM team in January last year for her first radio gig, Christie has endeared herself to the listeners of the Illawarra community with her real, down to earth and sometimes cheeky nature.
This morning on-air, Christie thanked her colleagues Marty and Crammy for their support saying "It's a joint effort and you can't make the radio that you do without the two people I'm in the studio with now…so thank you for making me feel comfortable on-air and being able to be myself."
i98FM's Illawarra Convoy was also recognised on the night as 'Best Community Service Project' in the provincial category. This is the tenth time that Convoy has won the award, the first time being in 2008 and then consecutively from 2010 – 2018.
Since 2005, Convoy has raised over $11.4 million dollars with proceeds going to the Illawarra Community Foundation which aims to help individuals facing life threatening illnesses as well as the organisations / charities that support them.
Reflecting on the awards, WIN Radio General Manager Phil Giblin said "I'm so proud of Christie and the entire i98FM Convoy team. To be recognised by your industry peers is a true honour and one that doesn't happen without a lot of hard work and passion for what you do. Since joining us last year, Christie has embraced her new life as a radio announcer and proven just how talented she is by making the transition from acting to announcing seamlessly and picking up many new fans along the way.
When it comes to Convoy, I know that everyone at i98 holds it close to their hearts…however we always feel that this award belongs to the Illawarra community more than anything else. There are literally hundreds of people who come together to make Convoy happen each year, including our truckies, bikies, volunteers, and local businesses.They are without a doubt the ones who make the day a success and we are humbled to be able to facilitate an event that touches the region the way that Convoy does."
This year's i98FM Illawarra Convoy will be held on Sunday, November 18 at the new location of the Illawarra Regional Airport.