Convoy funds new wheels for the kids ward!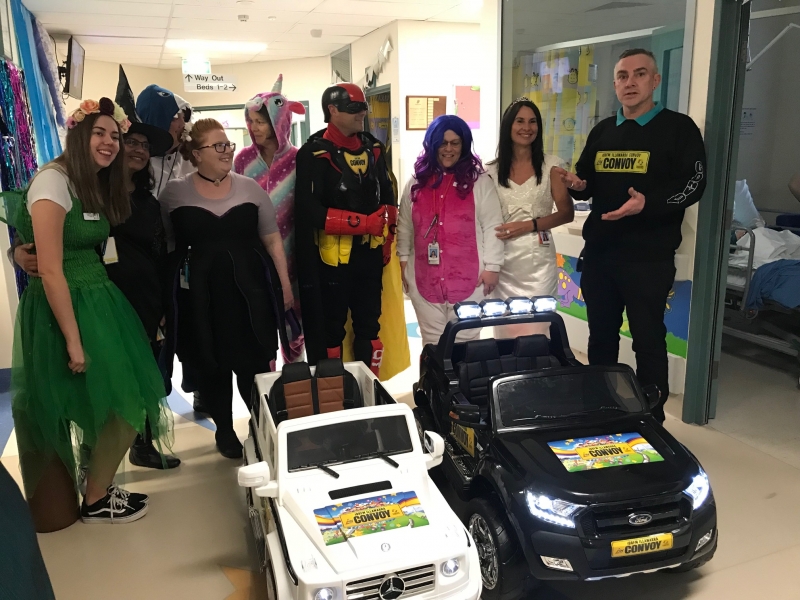 Convoy funds new wheels for the kids ward!
27 August, 2018
On Friday 23rd of August the i98FM Illawarra Convoy presented Wollongong Hospital children's ward with two Convoy branded electric cars. The cars are to be used when taking children from the ward, to procedures and surgeries within the building and hospital staff can remotely drive them for patients who might be a little less experienced behind the wheel! The purpose of these cars is to help children feel a little less scared on their journey to treatment, and with sound systems, horns, and leather seats, they are sure to impress! On hand to help with the presentation were our amazing team of volunteers, Captain Convoy and the
team from Hutchinson Builders, who also provided kids on the ward withtoys, Convoy merchandise and balloons.