'KYE'S CONVOY DREAM 'WILL LEAD THE MOTORBIKES AT THIS SUNDAY'S i98FM ILLAWARRA CONVOY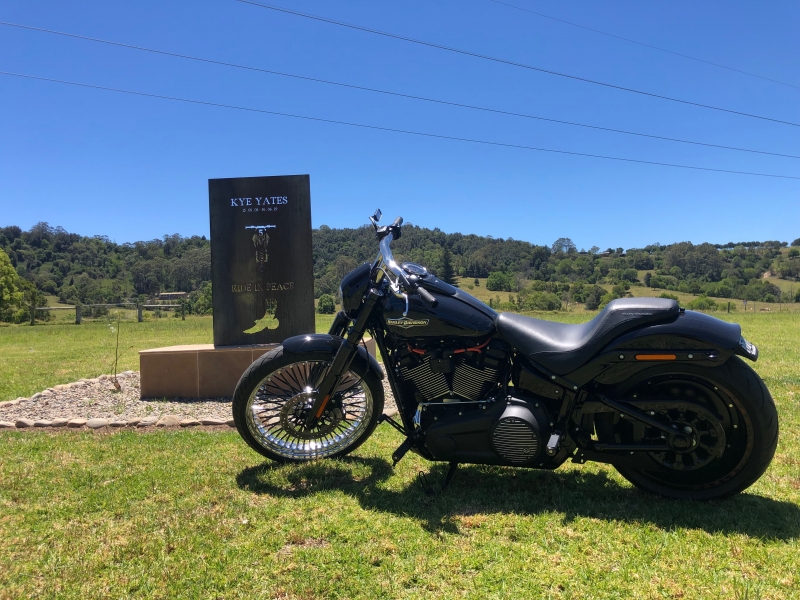 'KYE'S CONVOY DREAM 'WILL LEAD THE MOTORBIKES AT THIS SUNDAY'S i98FM ILLAWARRA CONVOY
13 November, 2019
This Sunday, the Yates family will lead the motorbikes for the i98FM Illawarra Convoy with 'Kye's Convoy Dream' in honour 10 year old Kye Yates who sadly passed away in June this year. Bidding for the lead bikes was understandably emotional this morning during the Marty, Christie and Crammy Breakfast Show on i98 as Kye's Mum, Dad and two sisters placed their final bid of $105,000
Peter Yates from Yatcon Civil and the Yates family have been generous supporters of the i98FM Illawarra Convoy for many years, coordinating the Yatcon Civil FMX Jam freestyle motocross at the event's free family fun day. Bringing the world's best motocross riders to the Convoy has been a passion of the Yates family, covering all costs for this component of the event since 2015 , which has seen riders such as Robbie Maddison, Michael Chucky Norris, & Dylan McDonald take part.
A huge motorbike enthusiast and passionate supporter of Convoy, Kye's passing ignited a loving effort amongst family, friends and members of the community in order to raise funds for the 2019 event. Kye's dream was always to lead the i98FM Illawarra Convoy in one of his father's trucks one day, and a team of supporters have rallied behind the family to try make this dream a reality.
Today's events have seen part of that dream become a reality. In addition to the winning donation, Coles Illawarra raised $100,565, with Motocity Wollongong at $82,000, followed by Superior Carr Brothers with $80,500 and Bikers 4 Heroes at $45,000. In total, donations from all bids placed this morning has reached $425,965.40 which is a record amount from the motorbike auction for the event.
Tomorrow morning, bidding for the lead truck in this Sunday's Convoy will take place live on air during the Marty, Christie and Crammy Breakfast Show where final bids /donations will culminate from 11am.
All funds raised go to the Illawarra Community Foundation who reduce the financial and emotional burden on families who have a member facing a life threatening illness, along with supporting other local organisations who have similar objectives and providing funding for hospitals within the Illawarra and Shoalhaven Health Districts.
Information about the Convoy and Illawarra Community Foundation can be found at: https://illawarraconvoy.com.au