Hunter receives in support from the Illawarra Community Foundation
Hunter receives in support from the Illawarra Community Foundation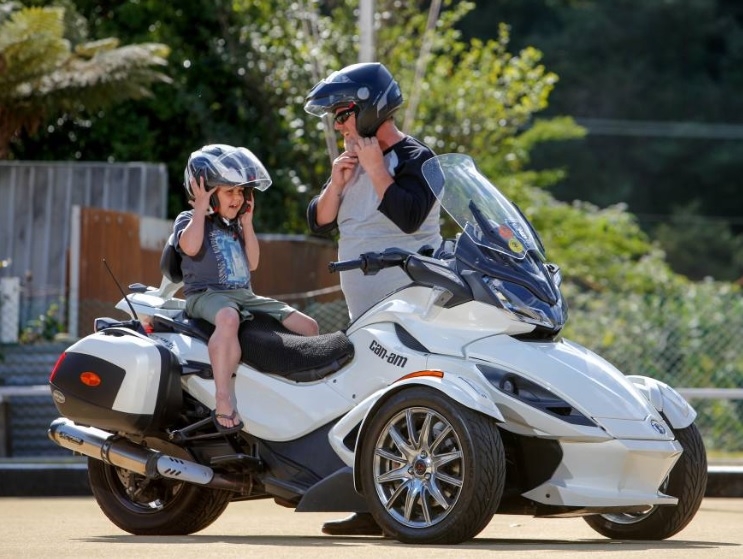 Friday 24th March
You might remember Hunter Hawken, a young boy from Oak Flats who has Duchene Muscular Dystrophy, a terminal disease in which there is currently no cure for. Hunter led the i98FM Illawarra Convoy in 2016, on the back of a Can Am trike ridden by Kevin English after the Kembla Caltex Lead Bike Team, successfully bid over $66,000 to be at the front of the event.
Duchene Muscular Dystrophy, is caused by a mutation in the gene that encodes dystrophin and protein that helps maintain muscle cell structure. Without dystrophin, muscles are unable to operate properly, suffer progressive damage and die.
The progressive muscle weakness leads to serious medical problems such as being paralyzed from the neck down, and young men with Duchene Muscular Dystrophy typically do not live past their twenties.
The limitations Hunter encounters on a daily basis are the simple things we wouldn't think twice about, like sitting to rising up from the lounge and not being able to lift a one litre bottle of milk independently. Unlike your average 8 year old, Hunter is unable to ride a bike or keep up with his 3 year old sister, Termeil.
Managing friends at school is hard for Hunter as boys love running, kicking balls, and playing tip. Hunter is unable to do any of these and due to his condition is forced to watch as his friends play.
After submitting an application to the Illawarra Community Foundation, the family will now receive $2,000 in fuel vouchers and $2,000 in food vouchers, to help make life a little easier in dealing with Hunter's condition.
"Watching Hunter lead the Convoy into Croome Road last year was quite an emotional experience" says Mark Rigby, i98FM Illawarra Convoy Manager. "Seeing the huge smile on his face, and the emotions overflowing within the team when they finished was very touching. It's great that we can now give some financial support to Hunter and his mother using some of the funds raised from Convoy"