A family living with a rare brain condition
A family living with a rare brain condition
In Australia, only three children have this rare variant of Cerebral Cavernous Malformations, and two are Moira's.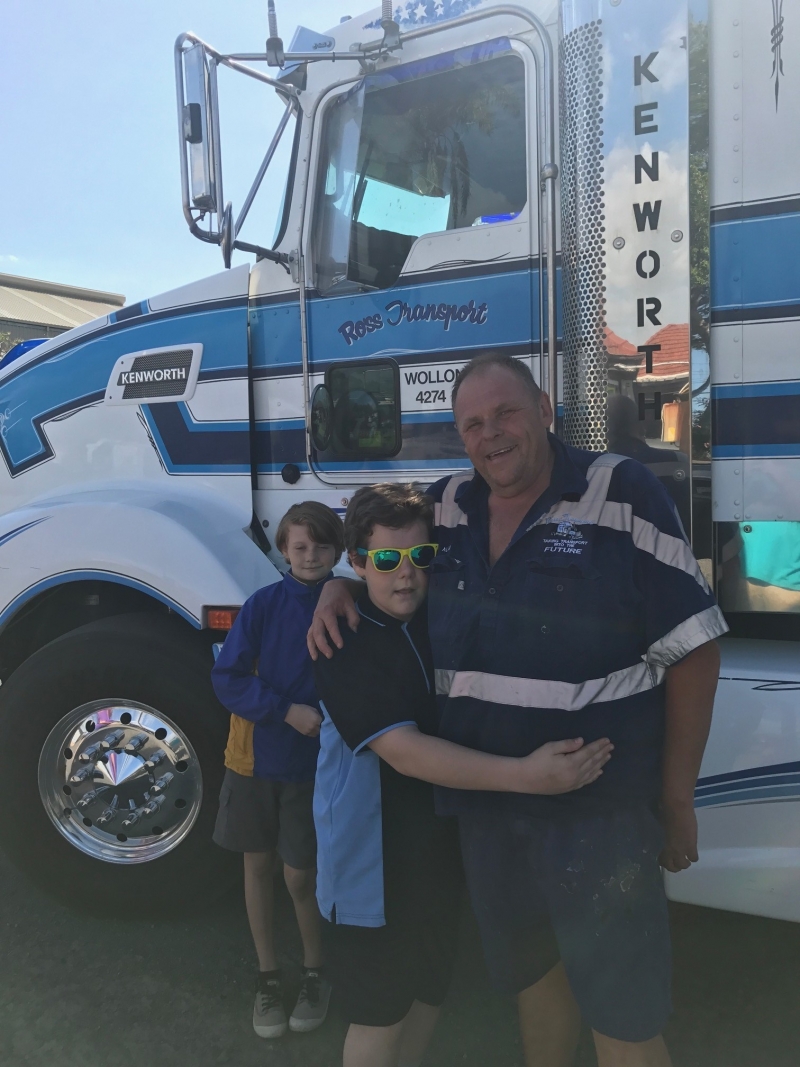 This is a story about a family from Koonawarra who suffer the effects of a rare condition known as Cerebral Cavernous Malformations (CCM3). The family knew nothing about Cerebral Cavernous Malformations until their 11 month old James lost the use of his left hand and then arm and was immobile, just before Christmas in 2005. A visit to the family GP, resulted in a referral to a paediatrician for an appointment mid January 2006.James' mum Moira was worried about what would be found but nothing prepared her for what was to come. The paediatrician looked James over and could not work out why his arm was hanging so loosely, and referred him to the Neurologist at Sydney Children's hospital.
The neurologist noted an asymmetry in James face which Moira had not noticed, and ordered an urgent MRI scan. "We went home to return the next day for my baby boy to have a test that would crush me forever", says James' mum Moira. "Nothing could have prepared me for what I was to hear next. The neurologist called me into a room, where displayed on a lightbox on a wall was a picture of my sons brain with a large white mass in the middle of the picture", says Moira.
The mass Moira was seeing was a bleeding cavernoma, a tangle of blood vessels inside James' brainstem. This was the reason James' hand and arm stopped moving, and it needed to be removed. James was admitted to the neurology ward that instant with his first surgery a week later.
There were multiple lesions and Doctors needed to know if the lesions were sporadic or hereditary. His father was booked in for an MRI, where lesions were also found, meaning it was hereditary. This meant James' older brother Jack who was 5 at the time, was also sent for an MRI. The neurologist could not believe it but Jack also had the lesions too. "My sons and my husband were all diagnosed with Cerebral cavernous Malformations" said Moira. "The variant they all had was the most aggressive of all malformations" There are now only approximately 200 people worldwide diagnosed with this variant. In Australia, only three children have this variant, and two are Moira's. Moira was expecting a third child and worried sick that he would also have the same condition. Lucky for the family, after tests were performed, he did not have the same condition.
And because it is so rare its been difficult as most Drs have not heard of it.
To date James has had 4 emergency craniotomies to remove bleeding cavernomas. He has lost the vision in the right side of both his eyes with a huge brain bleed 5 years ago. His brain stem has been crushed from the inside, resulting in a hemiparesis. James has epilepsy and ongoing seizures. He also suffers neuro fatigue and headaches daily and is in a wheelchair when he is fatigued or out and about. His brother Jack has also suffered many bleeds but for some reason has not been as physically affected as his brother. He also has recently been diagnosed with epilepsy. Their lives are filled with Doctors and specialists appointments both locally and in Sydney. This has placed a financial strain on the family, trying to juggle costs such as medication, hospital parking, food & fuel costs, and ongoing bills.
James is 13 years old and Jack is now 16. Since their diagnosis many years ago, Moira has had to hospital bags packed ready to go, as either son could require immediate hospitalization at any time for a week to a few months stay.
"The stress on Moira and the family must be immense," said Convoy manager Mark Rigby. "Seeing your two sons dealing with this life threatening illness and knowing that either of them could be rushed into hospital at any time, must put incredible stress on your family"
After submitting an application to the Illawarra Community Foundation for the funds raised in the 2017 i98FM Illawarra Convoy, the family will now receive fuel & food vouchers to help make life a little easier in dealing with James & Jack's condition. "It is hard to imagine what this family has had to endure with Jack & James' conditions," says Marty Haynes. "We established the Illawarra Community Foundation last year, in order to help families just like this. We are proud to support Moira and the boys, and try to alleviate some of their financial stress, so they can concentrate on their health and wellbeing. We encourage other families and individuals affected by potentially life threatening medical conditions to reach out for assistance."
Funding information for is available on the www.illawarraconvoy.com.au website