What entertainment is there at Convoy?
What entertainment is there at the Convoy Fun Day and when is it on??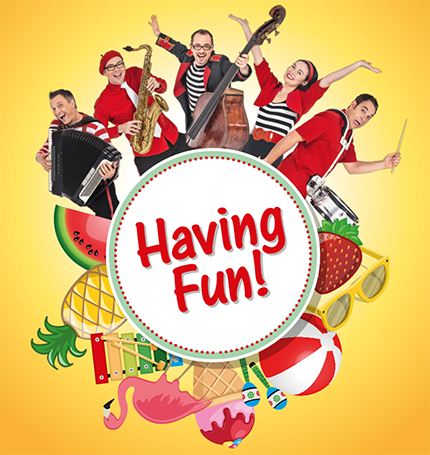 The Convoy Fun Day at the Croom Rd Sporting Complex, Albion Park, is a great day for the whole family, with the arrival of the Convoy, live entertainment, kids rides, market stalls, motorcross demonstrations and much more. We are working behind the scenes on some great entertainment options for this years event.
LAH LAH's BIG BAND SHOW
Announcing our first live act who will be opening the i98FM Illawarra Convoy Fun Day, Sunday 19th November. Lah-Lah's Big Band Show!! From TV shows on ABC KIDS, CBeebies, and the Seven Network to sell-out live concerts, Stripy-socked singing sensation Lah-Lah and her Big Live Band are sure to get the whole family up singing and dancing.
They also have an upcoming show at UOW, Saturday 16th of September. For tickets to that show https://www.lah-lah.com/live-shows/
ENTERTAINMENT SCHEDULE
8.15am SHARP Bikes depart West Cliff Colliery
8:30am SHARP Lead trucks / Kids Bus depart West Cliff Colliery followed by trucks at Maddens Plains
8:30am – 910am Fun Day begins at Croome Road on the Freestyle Track
9.15am – 9.45am Bikes start to arrive at Croome Rd
9.20am – 950am PERFORMANCE– the Lah-Lahs
10am – 10.30am Trucks & Kids Bus begin to arrive at Croome Road
10.45am Marty, Christie, Crammy and Mayor Marianne Saliba from Shellharbour City for Official Welcome
11.00am – 11.40am Yatcon Freestyle Riders on the Freestyle Track
11.40am – 12.10pm PERFORMANCE – To be announced
12.10 – 12:50pm on the Freestyle Track
12:50 – 1.35pm PERFORMANCE – To be announced
1.35pm – 2.15pm on the Freestyle Track
2.15pm – 3pm PERFORMANCE - To be announced
3.00pm Marty, Christie and Crammy to do Convoy Raffle draw on stage, announce pool silent auction winner, thank everyone and close event.