What entertainment is there at Convoy?
What entertainment is there at the Convoy Fun Day and when is it on??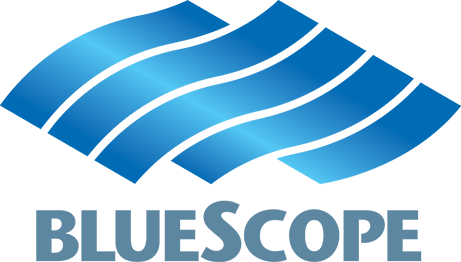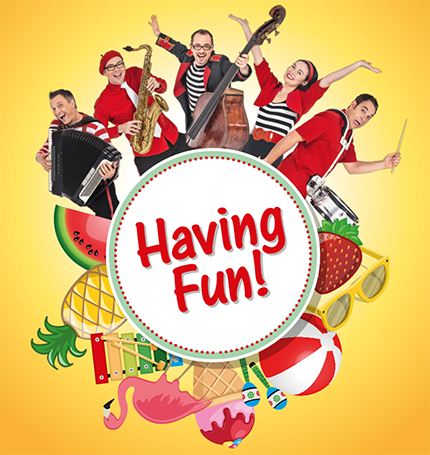 LAH LAH's BIG BAND SHOW
Announcing our first live act who will be opening the i98FM Illawarra Convoy Fun Day, Sunday 19th November. Lah-Lah's Big Band Show!! From TV shows on ABC KIDS, CBeebies, and the Seven Network to sell-out live concerts, Stripy-socked singing sensation Lah-Lah and her Big Live Band are sure to get the whole family up singing and dancing.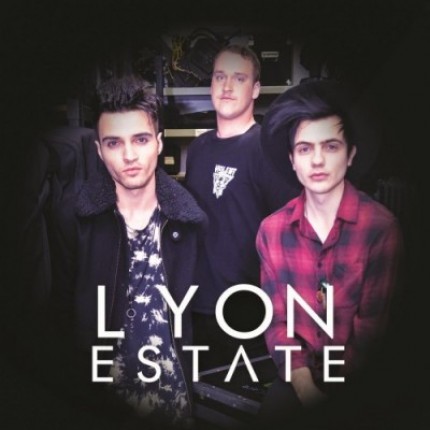 LYON ESTATE
The pop rock powerhouse known as LYON ESTATE are Mitch Volcan, Joel Tex and Adam Cabor.
From humble beginnings forming in high school, these talented 21 year olds from Wollongong Australia can boast accomplishments including writing and producing two EPs, to which their latest Self Titled EP "LYON ESTATE" became a chart smasher debuting at Number 2 on the iTunes pre order chart, Number 5 in Australian iTunes Alternative Album Chart, and cracked both the top 40 in the UK Alternative Album Chart And top 100 in the USA Alternative Album Chart. Following this resounding success, LYON ESTATE toured the UK, headlining their stage at the 2016 Glastonbury Music Festival, and their own series of performances across the country, becoming notorious for their wild on stage antics, live energy, and engagement with their audience.
DARYL BRAITHWAITE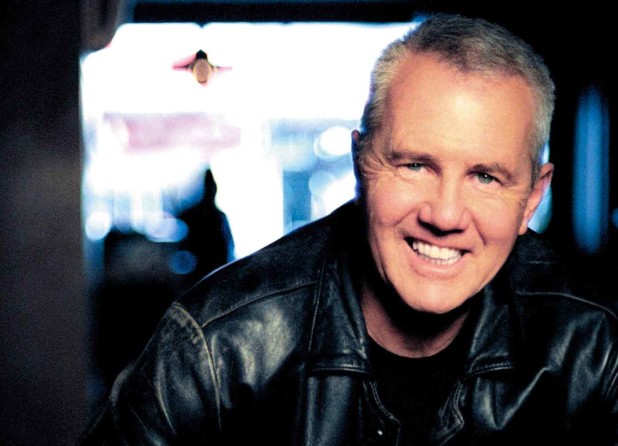 It would be hard to find a voice that captures the mood of a song more perfectly than this one. It's the voice that soars with inspiration,soul and warmth. The voice of course belongs to Australian singer Daryl Braithwaite. Ideal for any feature performance, Daryl is an Australian favourite for corporate entertainment. In a distinguished career spanning more than 30 years, Daryl Braithwaite is one of Australia's award-winning premier performers. Daryl has toured extensively not only in Australia, but also in Canada, USA, UK and Europe adding to the incredible sales figures for his successful album, Edge. Edge featured the songs, One Summer, As The Day Goes By and his version of Horses that has become an Aussie classic.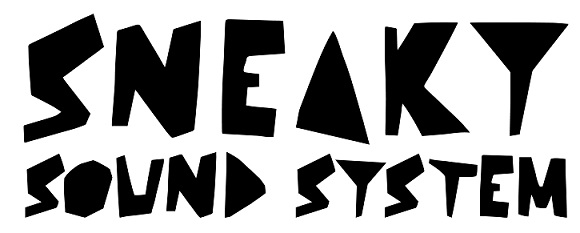 ENTERTAINMENT SCHEDULE
8.15am SHARP Bikes depart West Cliff Colliery
8:30am SHARP Lead trucks / Kids Bus depart West Cliff Colliery followed by trucks at Maddens Plains
8:30am – 910am Fun Day begins at Croome Road on the Freestyle Track
9.15am – 9.45am Bikes start to arrive at Croome Rd
9.20am – 950am PERFORMANCE– the Lah-Lahs
10am – 10.30am Trucks & Kids Bus begin to arrive at Croome Road
10.45am Marty, Christie, Crammy and Mayor Marianne Saliba from Shellharbour City for Official Welcome
11.00am – 11.40am City Coast Motorcycles & Yatcon Civil FMX Jam on the Freestyle Track
11.40am – 12.10pm PERFORMANCE – Lyon Estate
12.10 – 12:50pm City Coast Motorcycles & Yatcon Civil FMX Jam on the Freestyle Track
12:50 – 1.35pm PERFORMANCE – Darryl Braithwaite

1.35pm – 2.15pm City Coast Motorcycles & Yatcon Civil FMX Jam on the Freestyle Track
2.15pm – 3pm PERFORMANCE - Sneaky Sound System
3.00pm Marty, Christie and Crammy to do Convoy Raffle draw on stage, announce pool silent auction winner, thank everyone and close event.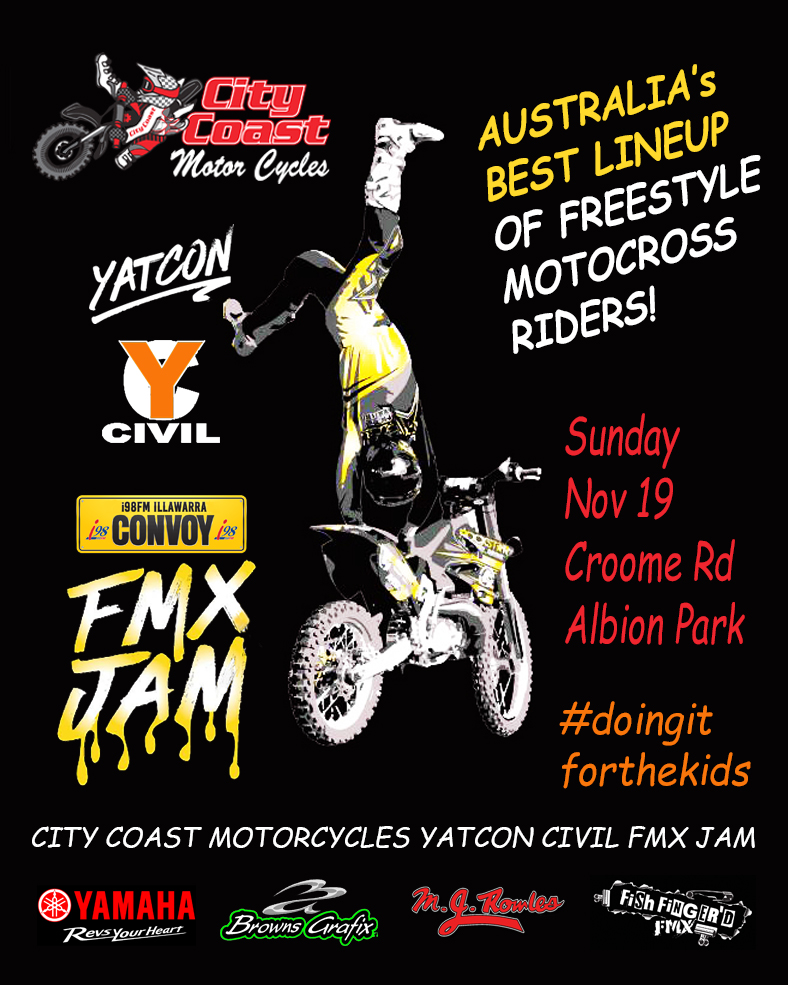 HELICOPTER JOY FLIGHTS
The team at Touchdown Helicopters​ have confirmed they will be have three helicopters available at the Croom Rd Family Fun Day for $80 per person, with 20% being donated back to Convoy!
The flights will be on a first come first served basis with no booking system prior to the event.
http://www.touchdownhelicopters.com.au/index.php They will also be providing a static display helicopter, where kids can get a photo in the chopper for a gold coin donation to Convoy!​
MARKET STALLS

We have confirmed over 60 food and market stalls for Convoy this year!
Coles BBQ
Bunnings
Cancer Council
Harrigan Ford
South Coast KTM
1300 Driver
Frankies Auto Electrics
Sweet & Sour Licorice/Freshly Made Fairy Floss
Mojo Picon
Bns party stuff
Turkish Traditional Pastry
Cheeky Greek Food
Bar Coco
Dapto Dogs
KINGS KEBABS & MEXICAN
Mini Melts ice cream
Mr Kernal

Ka pai te Kai nzfish and chips
Andeve Juicing
Sarahs coffee van
Helens novelty biscuits and cakes
Gozleme4U
Hot Dog

JOE & MARIA DROS
El Capo Food
Truck Twist Potato & Waffle on a Stick
Abc's create
Trang restaurant

Grandstand group Pro Catering
Espetada Portuguese Cuisine
German Sausage Shack
Delish soft serve
Get stuffed habib
Al's Donuts
Dee's Bargains
Diversity Boutique

Hardwood Archeology
Gold Canyon Australia

David Pearson
Tropical Sno
Absolute showbags
Three Flamingos
OnebyMEL
Plus Fitness 24/7
Mini Melts Ice Cream
9D Moblce Cinema
SURF ART BY STU
Get Trucked Oz
Tilly Lane
Greater Union/Events Cinemas
Top gear on Wentworth
Illawarra Healing Place
Mandos jewelleryand phone acesories
Melt & Co
Riverina Jerky
Zebra Crossing baby and home
JAKE BRAKE
Funky Faces
Back Dr Shellharbour
Mx ExperienceMotocross Hire
Arthur J Gallagher Insurance Brokers
Roads & Maritime
Roads and Maritime Services - Albion Park Rail bypass
Topshine metal polishing
Steel City Motorcycles
Fruze
67. The Mobile Coffee Mill


FRANKIES AUTO ELECTRICS CONVOY SHOW N SHINE - This year there will be over 50 cars of a variety of makes and models on display at the Convoy Show N Shine!

1977 Corvette Stingray

Holden ve calais
2009 Holden ve sv6 ute
Holden commodore VZ SS
2008 Holden commodore ssv G8 wagon
2004 holden hsv senator
2016 Holden SSVR W547
Holden ssv redline 2010
2010 VE SS wagon
2010 VE SS Wagon
Holden

Holden commodore ute 2001
Vl Walkinshaw
Holden torana 1976
1970 LC Torana
1971 LC Holden Torana S, Sedan 4 door
1977 Holden Torana hatchback

Holden ssv redliner
2014 Hq Holden ute 1973
1981 HOLDEN COMMODORE, VC SLE.

2001 VX S Supercharged V6 Commodore
HDT vn aero Holden 1991
Holden VE ssv Pontiac edition
1971 LC Holden Torana
1975 Holden Lx Torana
1975 TD Ford Cortina
Chrysler Roadster 1928

Toyota Hilux Built Mini Truck

1977 Holden LX SS hatchback
Kids Dragster
Kids Dragster
1973 Holden LJ Torana
1970 Holden LC Torana
1975 Holden LX Torana
2005 Pontiac GTO
1982 Holden Gemini
1987 Holden VL Calais

1970 XWGT replica
1977 Ford TE Cortina

Ford Mustang Coupe
1966 Ford Mustang
1953 f100
1982 Ford Falcon XE ESP Spanmore Coupe
1938 Chevrolet Business Coupe
2016 UOW Motorsport Formula SAE
1972 Chevrolet Chevelle Malibu
Fiat 124 sports coupe.
1967 Morris Mini Deluxe
1969 Chevrolet Convertible RS/SS (fully restored)
1975 mazda 808 wagon
Subaru wrx 2005
XD 1980
1937 chev
1970 BMC MK2 MINI-VAN

Pontiac