What is at the Convoy Free Family Fun Day and when is it on??
What is at the Convoy Free Family Fun Day and when is it on??





LIVE MUSIC


The legendary Hoodoo Gurus. By any measure, one of Australia's greatest, best loved, most enduring rock bands of all time.
"What's My Scene", "I Want You Back", "Miss Freelove '69", "Like Wow – Wipeout!", "1,000 Miles Away", "Bittersweet", "My Girl", "Come Anytime", "I'm Crackin' Up" – tracks that represent the unmistakeable sound of the irrepressible Hoodoo Gurus; but those are just a sample from their canon of instantly identifiable songs that have helped provide a soundtrack to Australian and international fans right through the 80's to today.
The Hoodoo Gurus formed in Sydney on January 1, 1981 to play their first "show" in an inner city lounge room. Founding members Dave Faulkner and Brad Shepherd have been joined along the way by Rick Grossman ('89) and Nik Rieth ('19) The band's debut Stoneage Romeos, full of garage punk songs and pop references, was named Australian Debut Album of the Year and was released in America where it stayed at number 1 in the Alternative / College charts for 7 weeks, becoming one of the most played albums for the year on the college network.

Mars Needs Guitars, the band's second album, topped the charts and went gold within three weeks and platinum shortly afterwards. Blow Your Cool, released in 1986, was a massive pop hit propelled by the band's highest charting single 'What's My Scene". Album 4, Magnum Cum Louder, reaches Number One on the American College and Alternative charts. Followed by albums Kinky, Crank, Blue Cave, Mach Schau and Purity of Essence the band continued to tour regularly through Europe, North America, Australia and Brazil. The massive best of compilation album "Gold Watch" was released in 2011.
To celebrate 30 years of Gurudom that year they put together the Dig It Up national tour, featuring a line up of some 24 artists that had been part of the band's creative life including The Sonics, Redd Krosss, The Fleshtones, Died Pretty and the 5,6,7,8's among other. The shows sold out in all of the capital cities. In 2012 the Dig It Up II festival included The Blue Oyster Cult, Flamin' Groovies, The Buzzcocks and the Sunny Boys.
Through the span of their international triumphs with sold out tours, 9 gold and platinum records and accolades including being inducted into the Australian Music Hall of Fame, the Gurus have remained one of the most popular and successful musical acts Australia has ever produced.

The Veronicas hail from Australia, yet their impact has been felt around the globe.
Jessica and Lisa Origliasso, twin girls born on Christmas Day, were teenagers when they moved to LA, signed a record deal with Sire Records and released their first album, The Secret Life Of…. featuring three top ten singles including the timeless anthem 4Ever.
A second album soon followed. Hook Me Up, the lead single shot straight to Number One and was quickly followed by the iconic worldwide hit Untouched (which became the first Australian single to sell more than a million copies digitally in the USA). They toured the world playing to millions of loyal fans and in 2014 after signing to Sony Music, the girls again reached the Number One spot in their home country with You Ruin Me and it was also a hit around the world including Top 5 in the UK.
Just two years later in 2016, the Veronicas were again at the top of the charts with In My Blood another Number One single. In 2019, The Veronicas remain at the forefront of pop music with their latest single Think Of Me. In the streaming age, the song has already amassed millions of streams and critical acclaim.
This year they've shown their versatility and staying power yet again with appearances at Field Day and Bluesfest and Splendour In The Grass and a newly signed global deal with MTV: with their own TV series airing in 188 countries in late 2019.
With Ten top 10 hits, 3 x Number Ones, 500 million+ streams, ARIA Awards and more than 175 million Youtube/VEVO streams the Veronicas are unstoppable.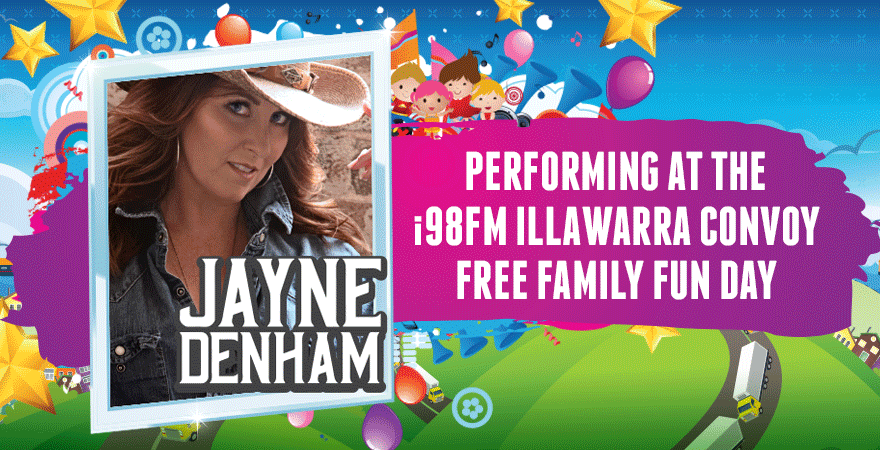 Jayne Denham's impressive and relentlessly energetic live show has seen her earn performance opportunities at all major Australian country music festivals including Main stage, CMC Rocks, Gympie Muster, Deni Ute muster and, more recently, invited to perform in the USA.
Recently Jayne had a No #1 smash hit duet 'Hung Up On You' with Troy Kemp that landed them a Golden Guitar nomination this year, for Vocal collaboration of the year. The video clip also hit #1 on the Country Music Channel. The song has now been played over ONE MILLON times on Spotify and Apple Music. Jayne has scored four #1 hits in Australia, six top 10 songs in the National Country Charts, 6 video clips reaching Top 10, as well as six nominations for the Country Music Channel Awards and three Golden Guitar Award nominations.
Jayne is set to film a band new music video in the USA with four of the Ice Road Truckers for her latest single 'Black Coffee & White Lines.

SCHEDULE OF EVENTS

8.30am SHARP Lead trucks / Kids Bus depart West Cliff Colliery followed by trucks at Maddens Plains
8.30am Fun Day begins at Shellharbour Airport Road, on the Freestyle Track

9.15am – 9.45am Bikes start to arrive at Fun Day
9.20am – 9.50am on the Freestyle Track
9:45am - Tom Begic, Skydvie the Beach flag Skydive into Convoy
10am – 10.30am Trucks & Kids Bus begin to arrive at Airport
10.45am Marty, Christie, Crammy and Mayor Marianne Saliba from Shellharbour City for Official Welcome
11am – 11.30am on the Freestyle Track
11.30am – 11.50pm SWELLS

11:50pm – 12.20pm on the Freestyle Track
12.20pm – 12:50pm JAYNE DENHAM

12:50pm – 1.20pm on the Freestyle Track
1.20pm – 1:50pm THE VERONICAS

1:50pm – 2:20pm on the Freestyle Track
2:20pm-315pm HOODOO GURUS

315pm – 3.30pm Marty, Christie and Crammy to do Convoy Raffle draw on stage, thank everyone and close event.
YATCON CIVIL FMX JAM
Peter Yates and his team will be bringing some of the best freestyle motocross riders in the country to the FMX Jam. Rider details to be announced soon.
HELICOPTER JOY FLIGHTS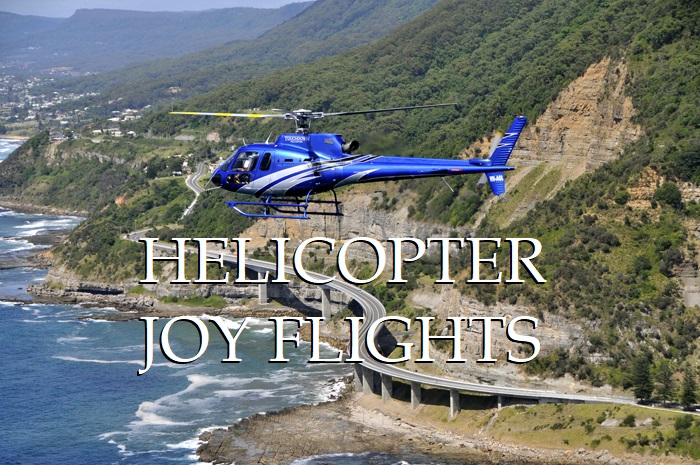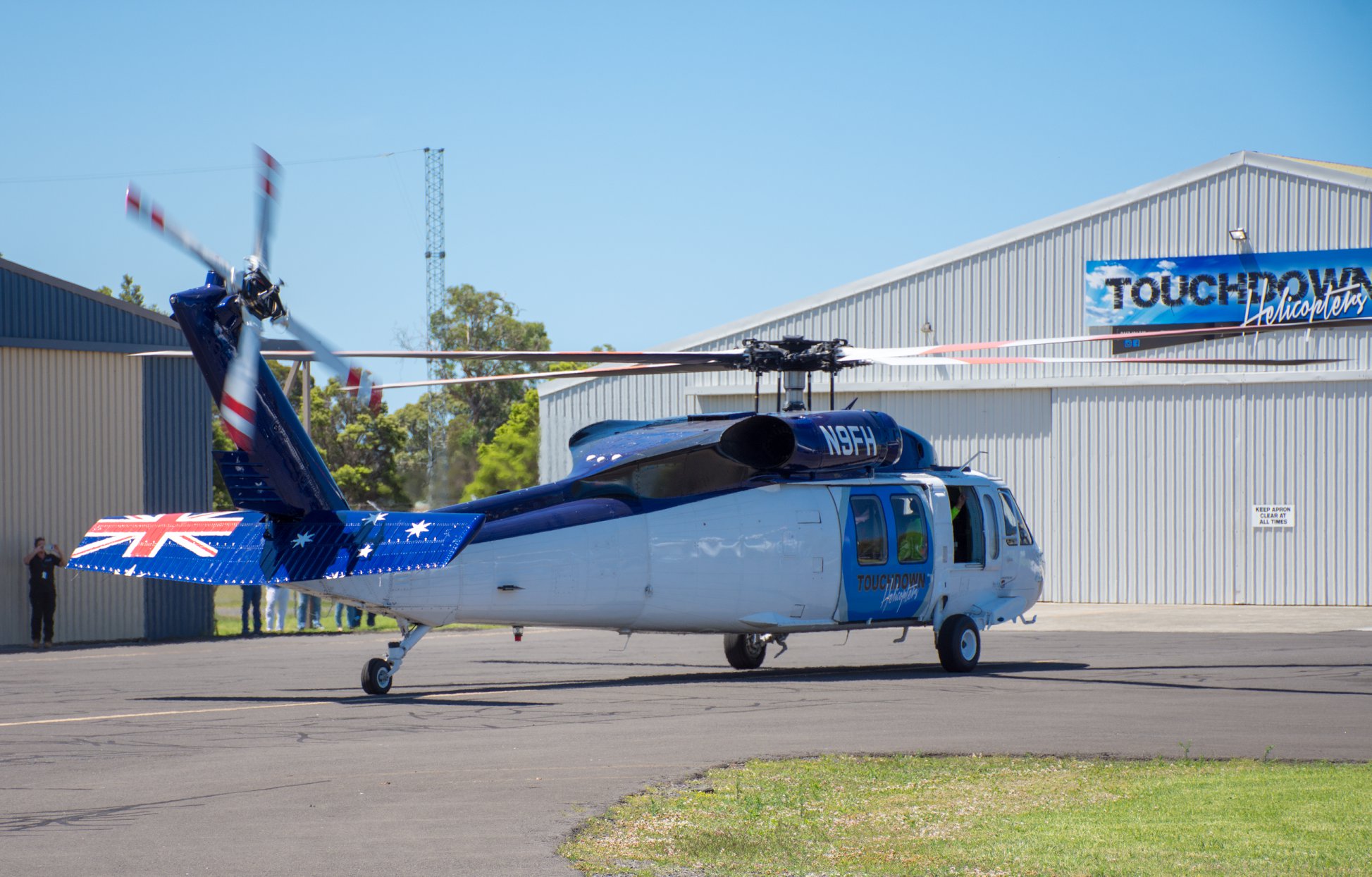 Touchdown Helicopters will be bringing a fleet of helicopters to the event again in 2018 and will be donating a portion of sales to Convoy! What better way to see the Convoy and Free Family Fun Day than from the air! Pricing available soon. A fleet of former US Army Blackhawks have been brought to Australia to be rebuilt as fire-bombing helicopters.The aircraft have been deployed to locations across the country, with one now finding a home in the Illawarra at Touchdown Helicopters. The Blackhawk will be on display at the fun day too!
CONVOY FLAG SKYDIVE!
Weather permitting Tom Begic from Skydive The Beach, Wollongong, will be dropping into the free family fun day at 9:45am just before the trucks arrive with a absolutely HUGE convoy flag in tow!! Thanks our major event sponsors Hutchinson Builders who got the flag created ready to go! Tom has many years of Skydiving experience and were stoked to have him again this year!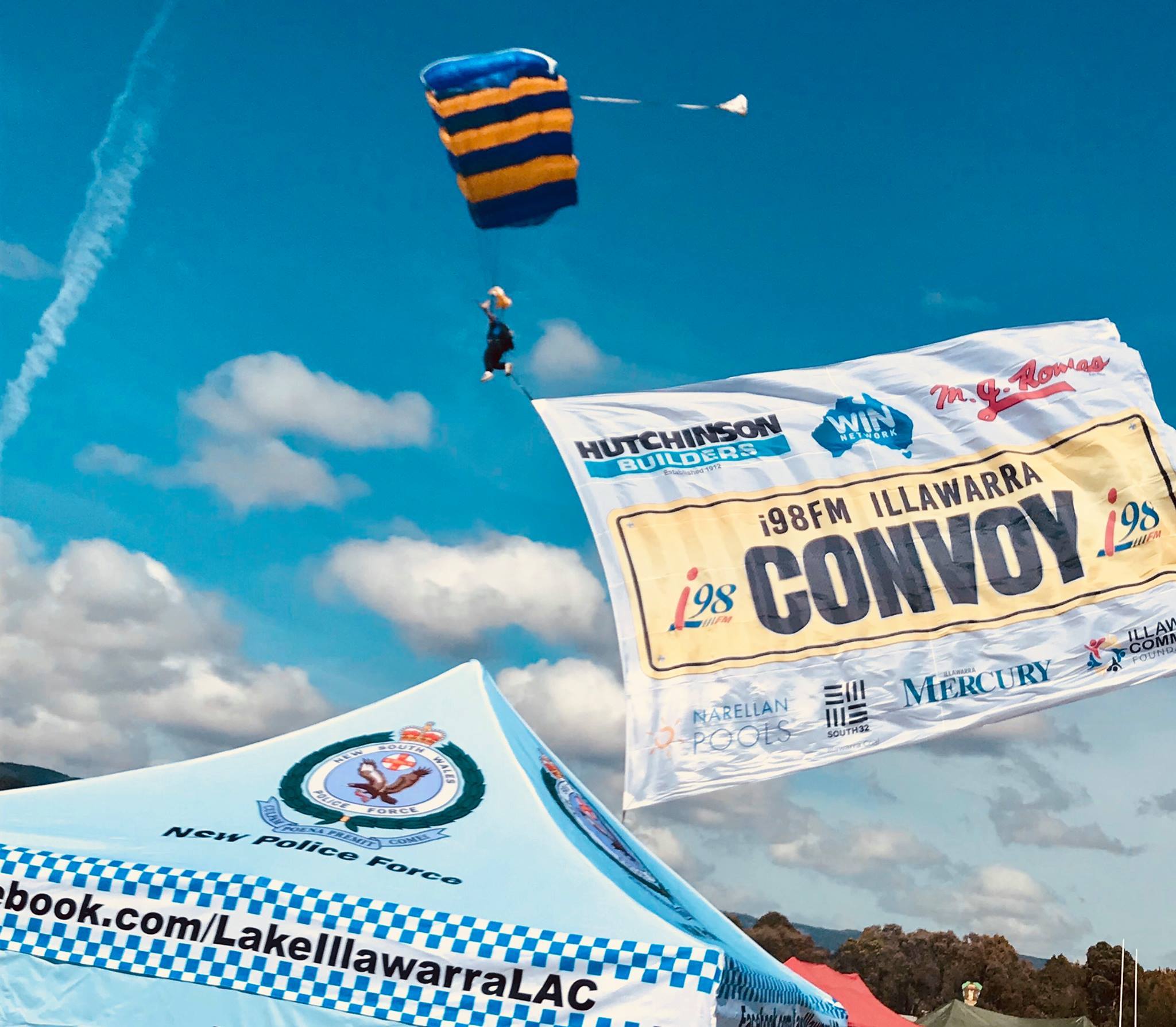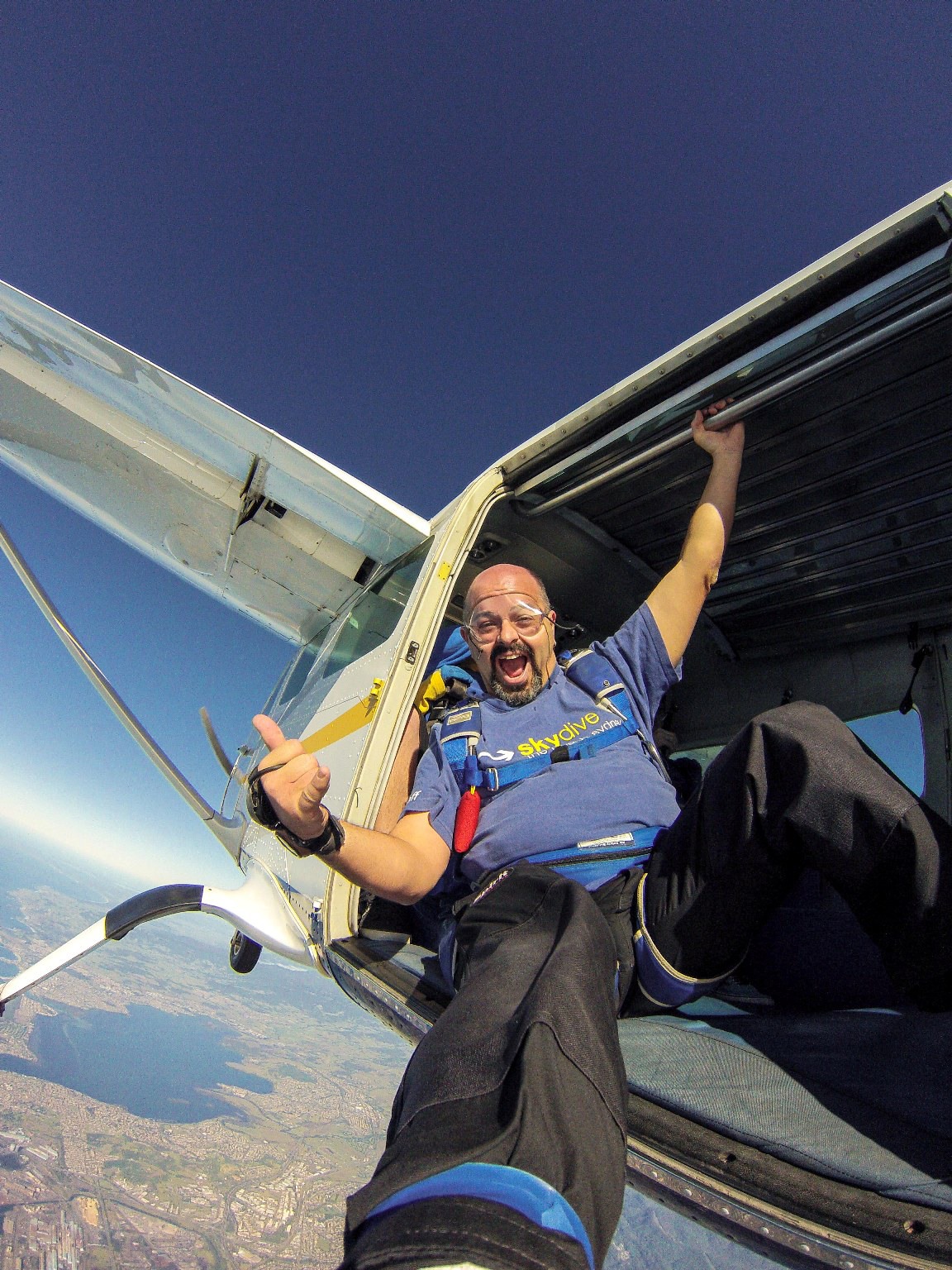 FOSTERS CARNIVAL AMUSEMENTS - RIDES!
This year Fosters Carnival Amusements will be bringing these awesome attractions to the fun day!
Rides: Round Up, Zoomer, Giant Slide, Tea Cups, Kanga Bounce, Children's Chair-o-plane, Jurassic Park Castle, Tiki Island Castle
Carnival Games: Laughing Clowns, Pluck-a-Duck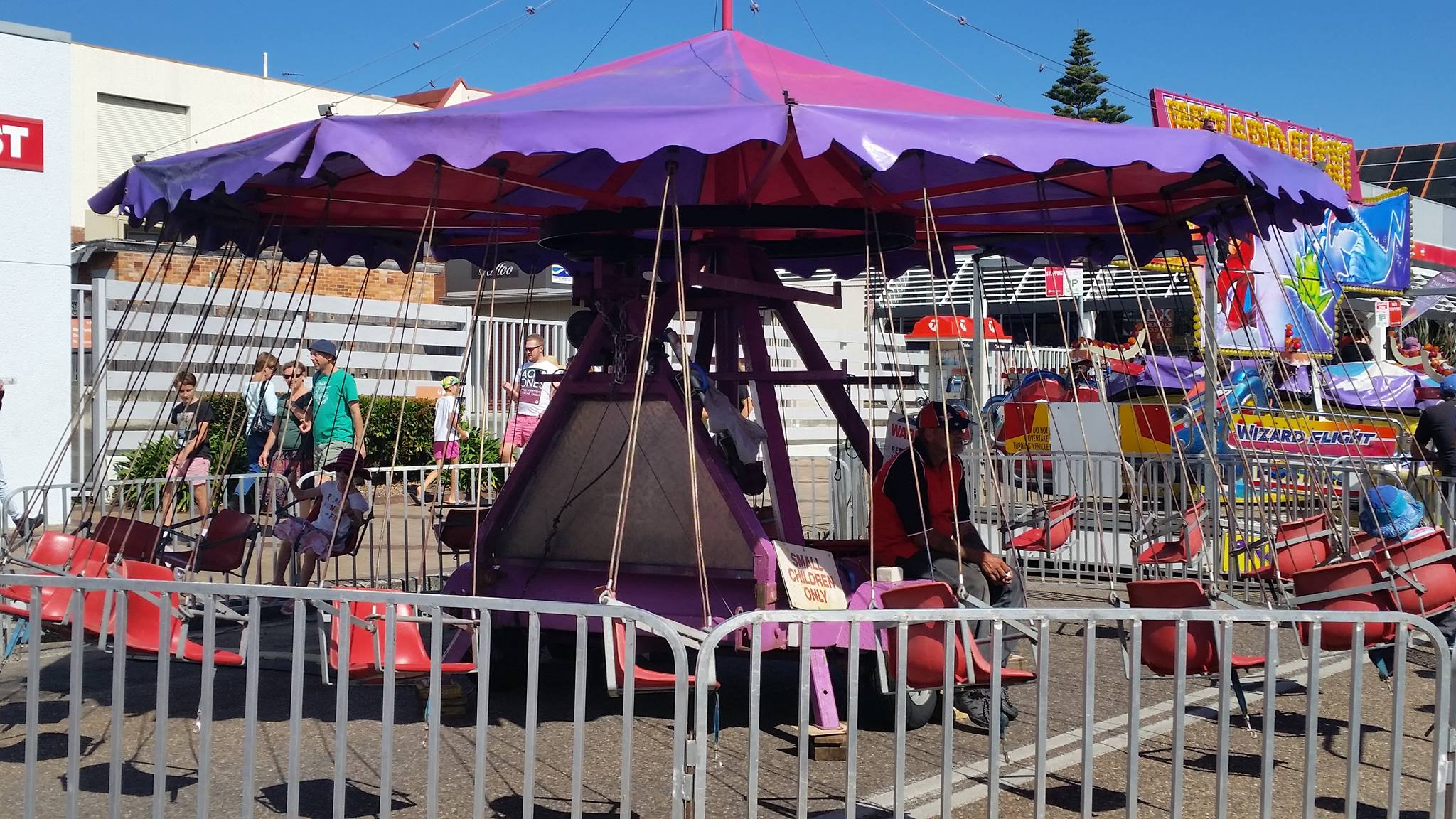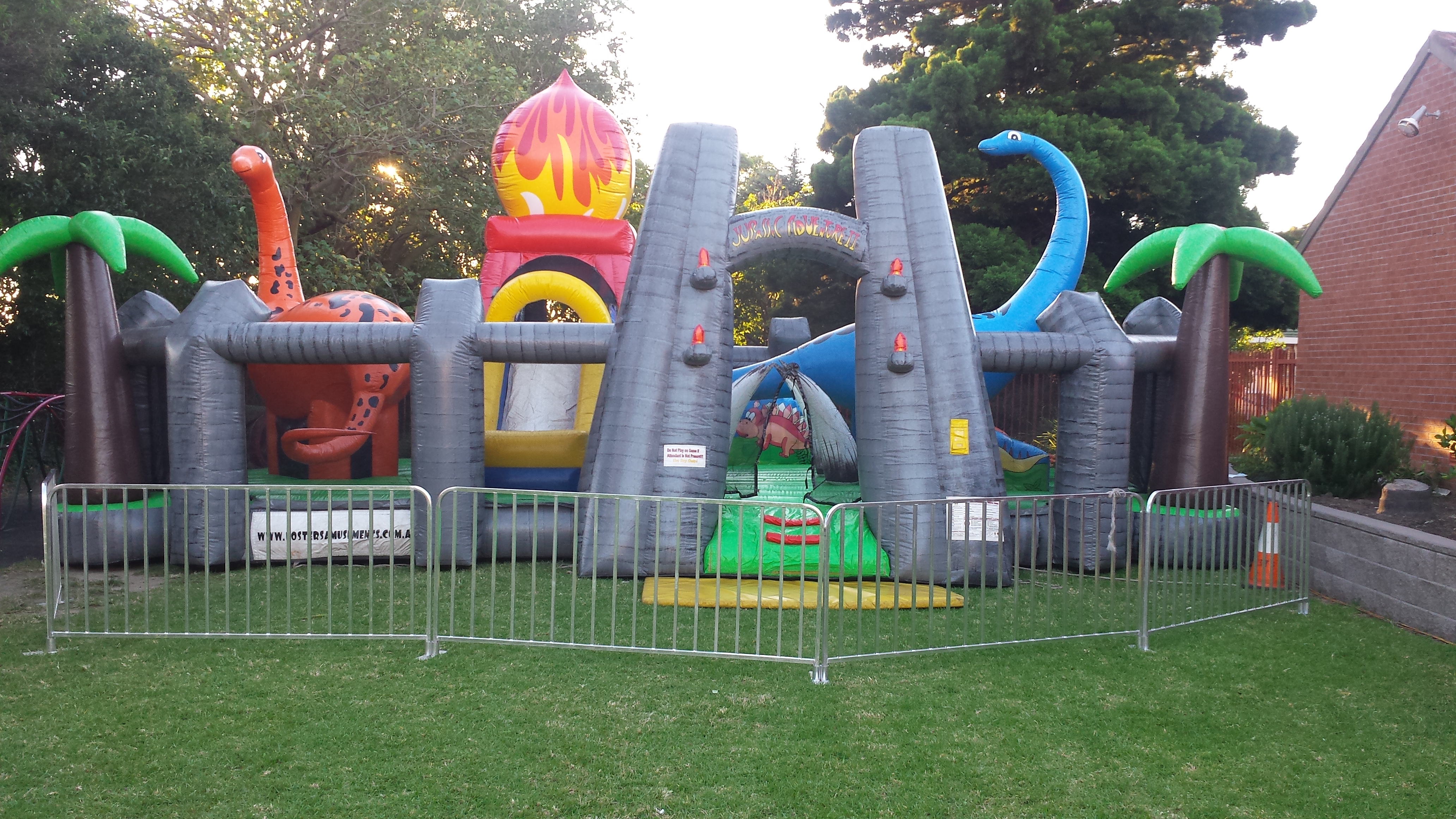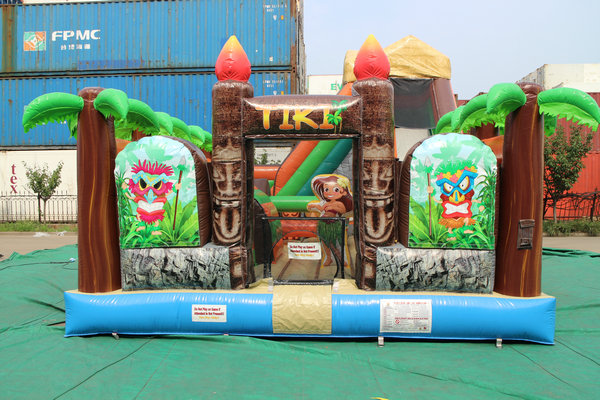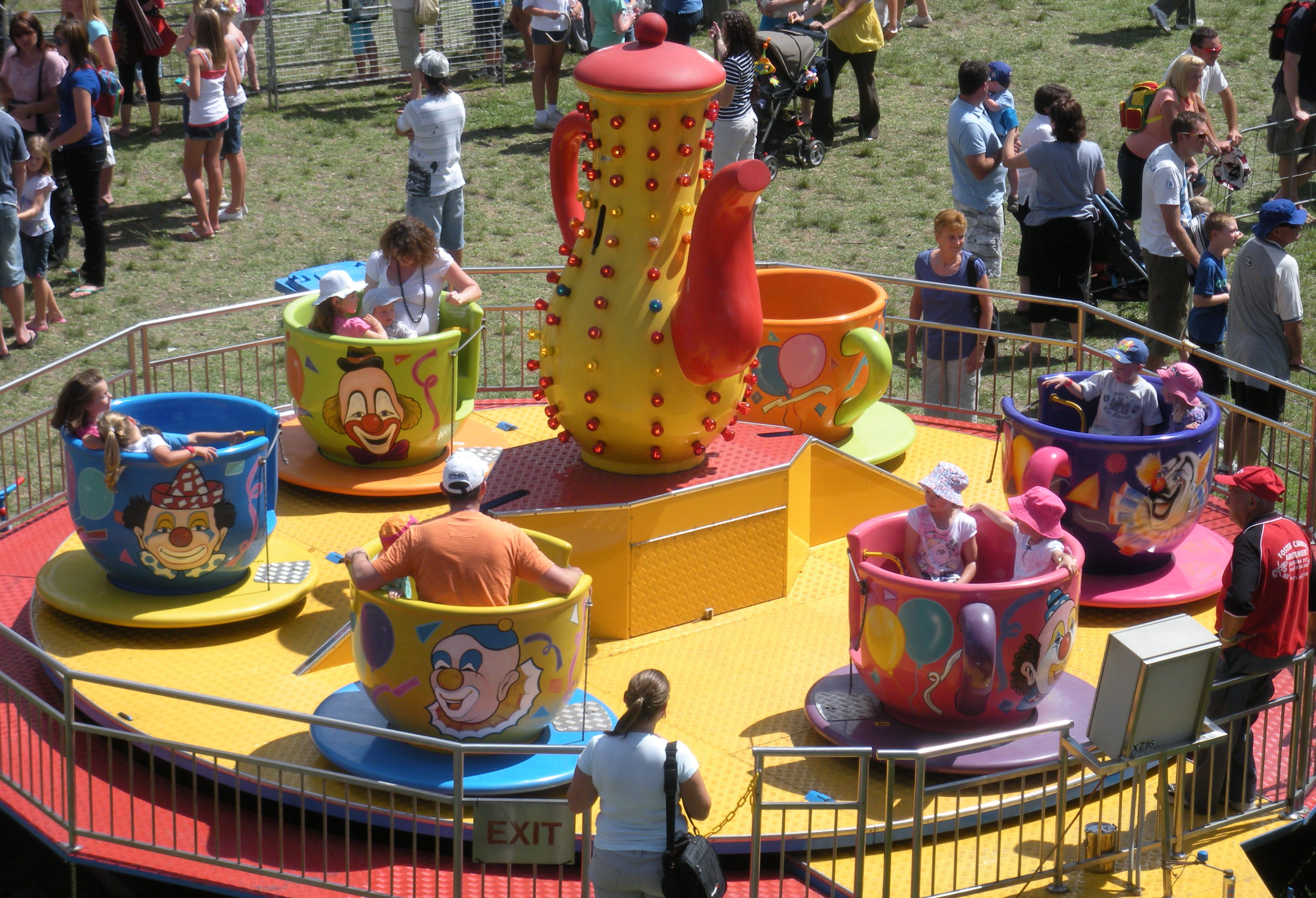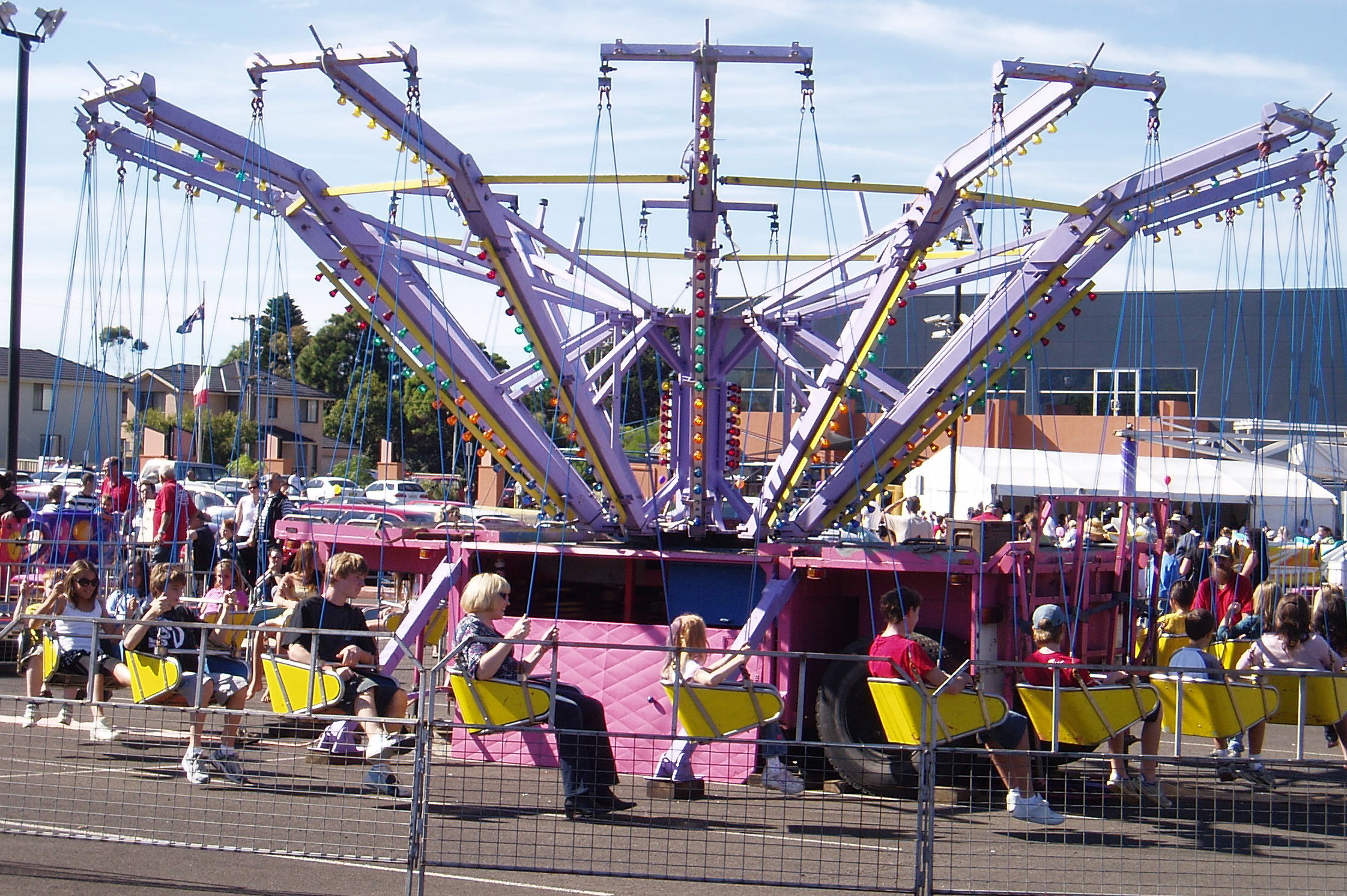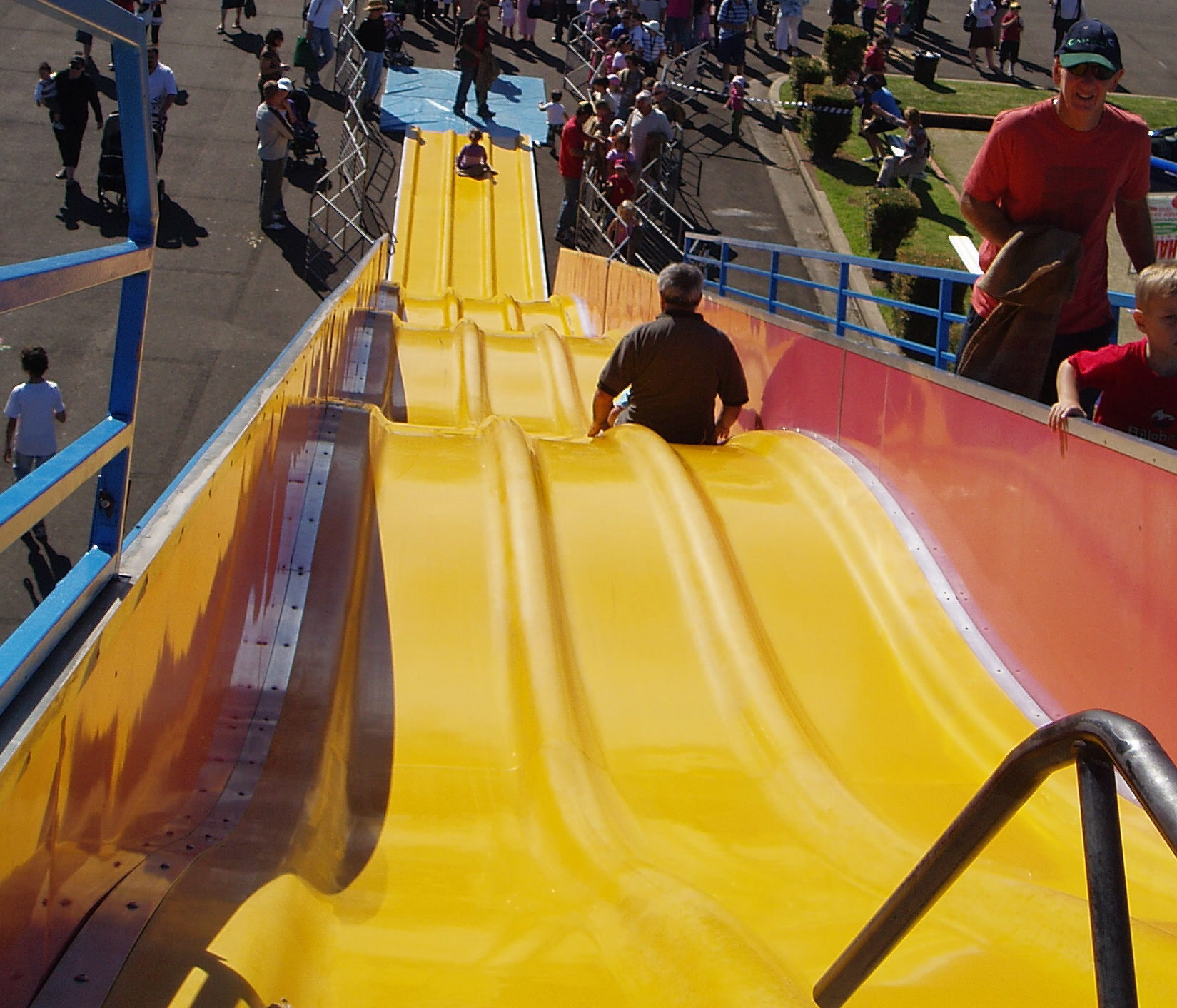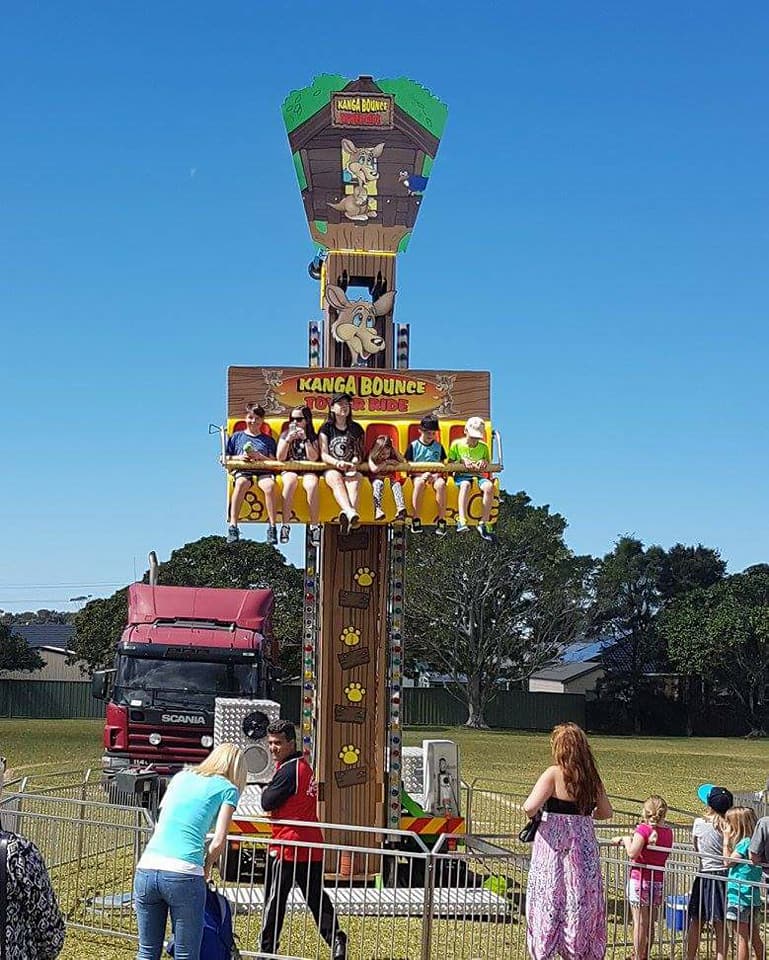 LITTLE BIG RIGS SYDNEY

Back by popular demand are the team from Little Big Rigs Sydney. This was a massive hit last year, and the club will be bringing a range or remote control replica trucks to Convoy again this year!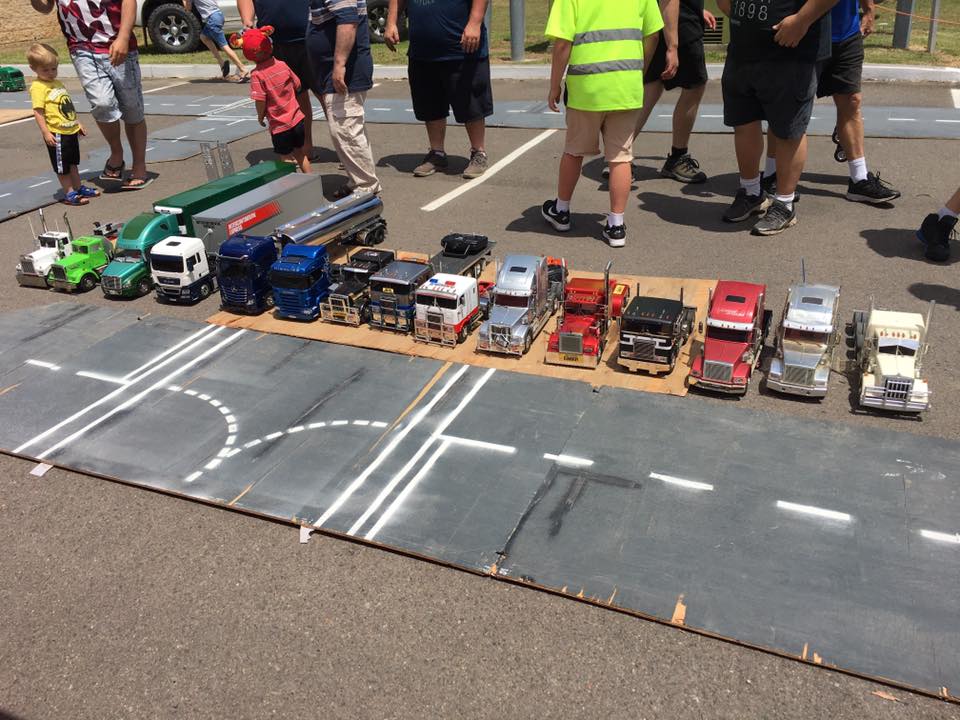 MAULER RACING - FASTEST TURBO CAR IN AUSTRALIA

In 2015, the US-built Mustang was labelled as the fastest Door Slammer in the world. It was built to comply and race the Pro Mod competition. In 2018 Team Mauler Racing, are proud to represent Moits World Record Performance Car now labelled by the ICE Group Team. Steered by Greg "Mauler" Tsakiridis of Team Mauler Racing and managed by the well-known crew - Chief Mr King Con Elfes along with his brother Vick Elfes of CV Performance. This World Record & Australia's fastest Turbo Car in the Country, reaches speeds of up to 274MPH in the 1/4 mile in 5.59 seconds at Street Car Super Nationals in St. Louis!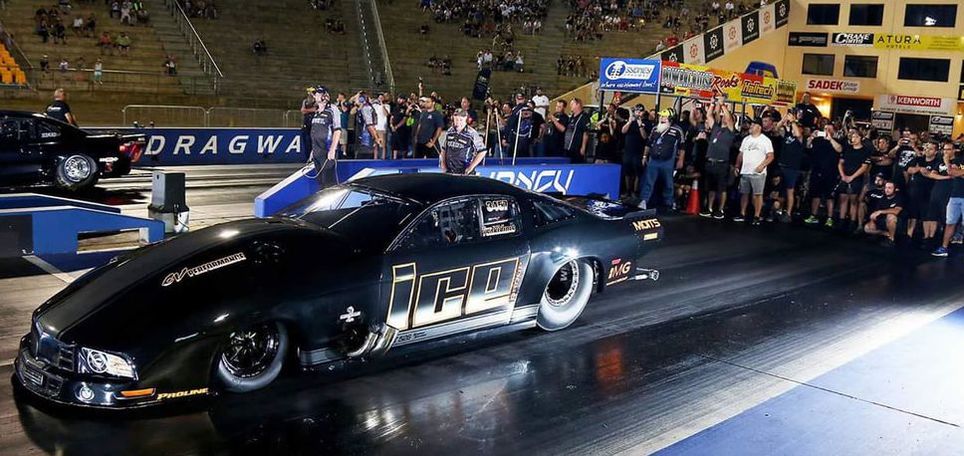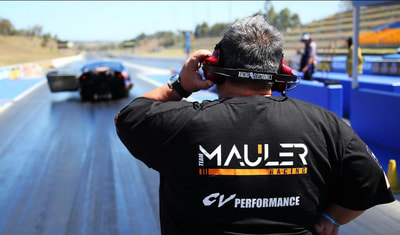 MONSTER MIDGET
Monster Midget is a wingless sprintcar that races at Parramatta (Valvoline Raceway), Nowra Speedway and Goulburn Speedway. The car has a 3.8L Holden Commodore motor doing speeds up to 130kph sideways on clay speedways with up to 24 cars on track.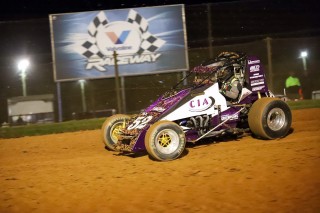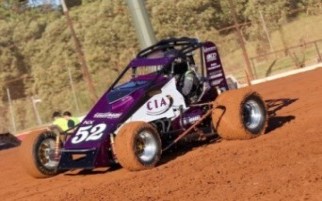 NSW POLICE

This year these two police special vehicles will be helping to get the Convoy to Illawarra Regional Airport safe and sound! They will be there for the day for the kids too!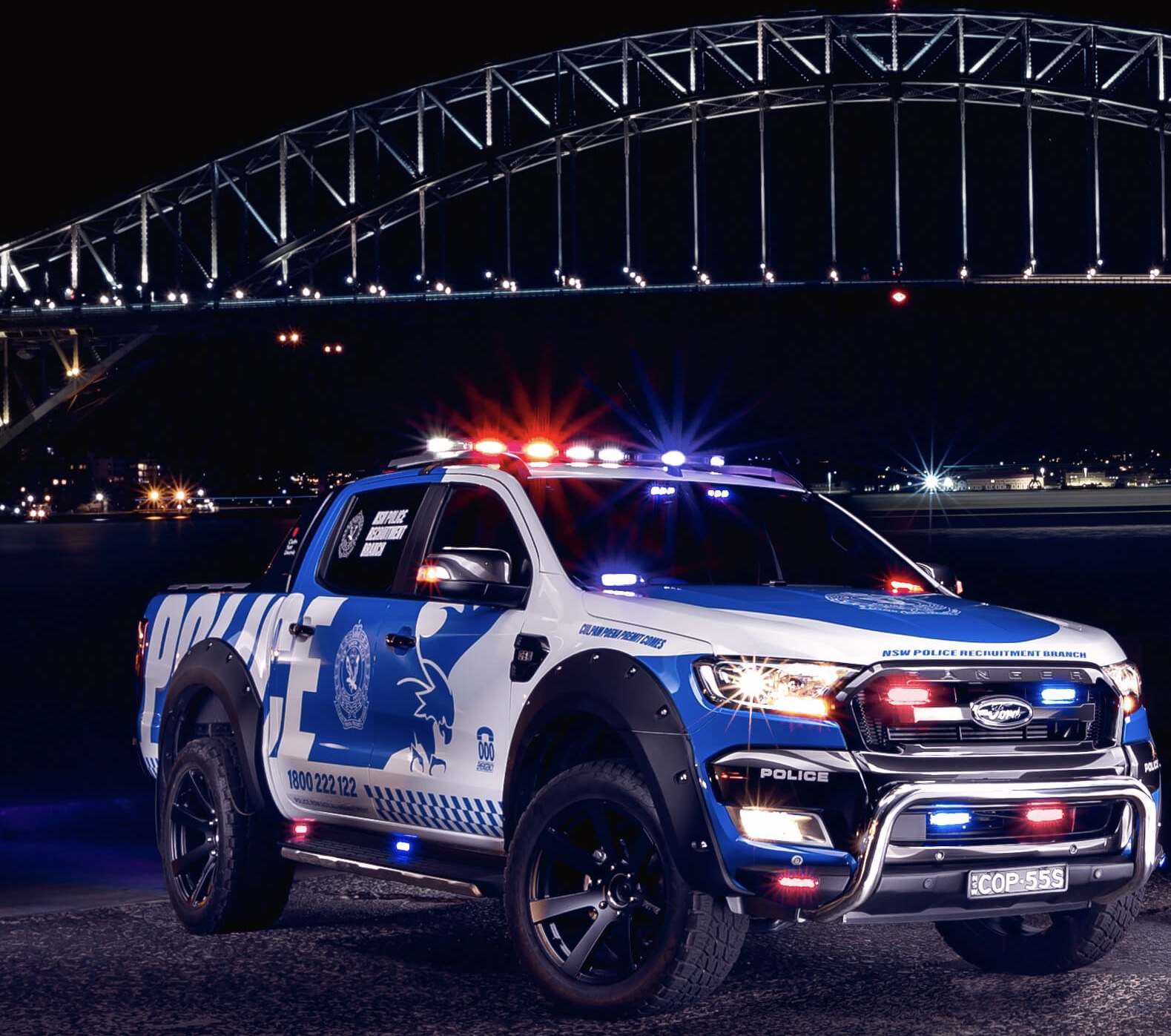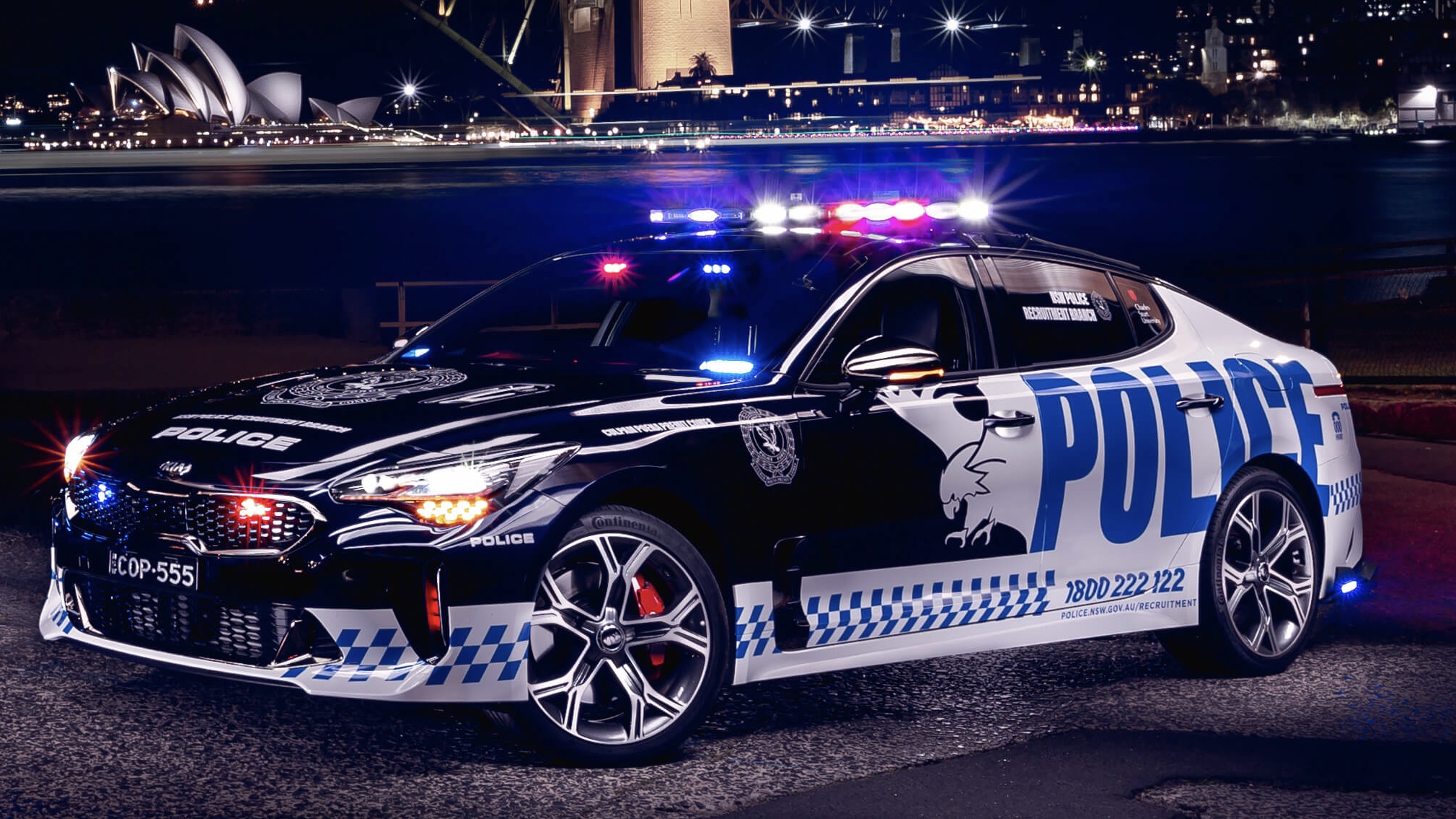 The i98FM Illawarra Convoy free family fun day includes live music performances, FMX motocross demonstrations, market stalls, helicopter joy flights and much more. More information coming soon….