Shine Like Charli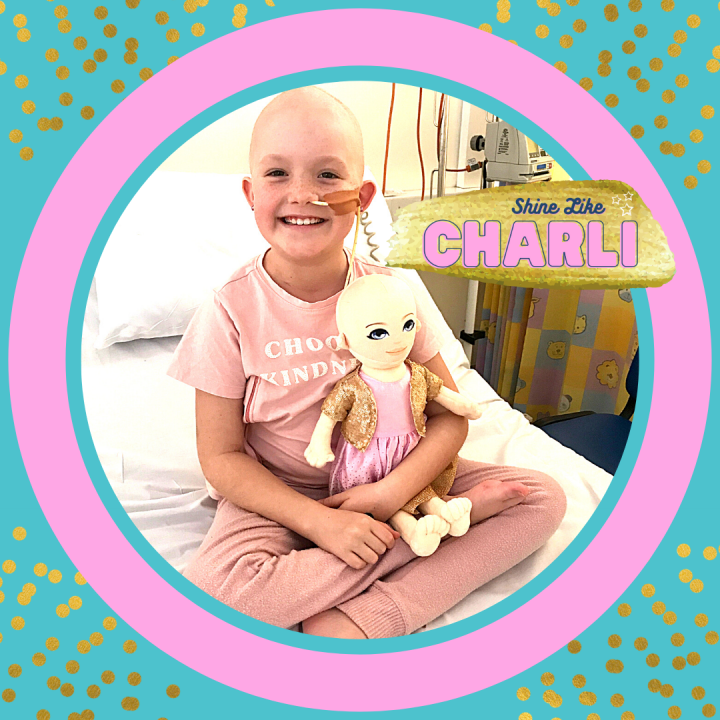 Shine Like Charli
THIS IS THE TEAM PAGE FOR SHINE LIKE CHARLI!
We appreciate all the angels that have set up a fundraising page and joined the Shine like Charli Team!
Our daughter Charli was diagnosed with Acute Lymphoblastic Leukemia (blood cancer) in May 2020 aged 9, and it's been a really tough journey since.
Charli has endured 12 months of intensive treatment including toxic chemotherapy, with many very challenging side effects, and still has another 12 months of treatment to go. Fighting childhood cancer is long and arduous journey which takes it's toll on every single facet of your life and the financial impact can be huge.
When your world has been turned upside down and you are experiencing the darkest days of your life the last thing you have the time or capacity to worry about is how to pay the bills.
Thankfully the Illawarra Convoy do an amazing job of supporting families with life threatening diseases, relieving some of the financial burden every family inevitably feels when you end up in the position we found ourselves in last year. In 2020, amidst COVID and cancer - whilst Charli was at the coal face of her treatment - we managed to raise over $13,000 for Convoy which was amazing…. and we'd like to do even better in 2021!
We never thought we would be fighting childhood cancer. This happens to ordinary people, living ordinary lives. And this year we want to help support more of those people who have unexpectedly found themselves in similar shoes to ours.
If you would like to get behind us, please donate to the Shine Like Charli team (or join us!) - every little bit helps!
Thank you so much for your support,
Faye, Will, Charli & Chloe
XXXXX
---
Recent Activity

WISE Integrated
27 NOV 2021
$1,000.00 Donated

Austinmeer Otters
25 NOV 2021
$5,000.00 Donated

Elevated Bookkeeping & BAS Services
05 NOV 2021
We are so proud of you Charli! You are such a brave young lady. We hope you have a wonderful Convoy day!
$100.00 Donated

Anonymous
08 OCT 2021
$50.00 Donated

Anastasia's Bake Shop
14 MAY 2021
$150.00 Donated