100% Kokoda - Triple 100 Kokoda Challenge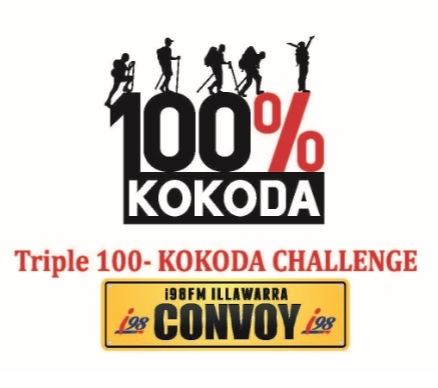 100% Kokoda - Triple 100 Kokoda Challenge
100kg man /Over 100km plus/Under 100 hours?
All money raised going to Illawarra Convoy.
April 2019.
---
Recent Activity

Advanced Constructions
19 NOV 2018
$1,000.00 Donated

Active Crane Hire
19 NOV 2018
$500.00 Donated

Grosvenor
19 NOV 2018
$150.00 Donated

Defence PHATT (Healthy Warriors)
18 NOV 2018
Brad The gift of giving and sharing is so important to those who need it most. Even when you don't have much the feel of relief in the hour of need is gratifying. You have a great heart for doing this. You will achieve your physical challenge! You have already surpassed your target amount and have a lot of time left to get even more for the cause. You are doing this for right reasons Never quit never surrender 😎🦏🦅😎
$100.00 Donated

The Munoz Family
18 NOV 2018
Congratulations Brad !! You are a QUITE BEST ACHI EVER!!
$50.00 Donated

Anonymous
17 NOV 2018
Theory for today
$200.00 Donated

Cristina G
17 NOV 2018
$20.00 Donated

Bronte & Kobi Newton
17 NOV 2018
Very proud of our Dad
$100.00 Donated

A Better Choice Cleaning & Maintenance
16 NOV 2018
Go Brad
$168.00 Donated

ABC Cleaning
16 NOV 2018
$50.00 Donated