RIDE FOR HOPE - Lauren, Kendal and Kayla Walk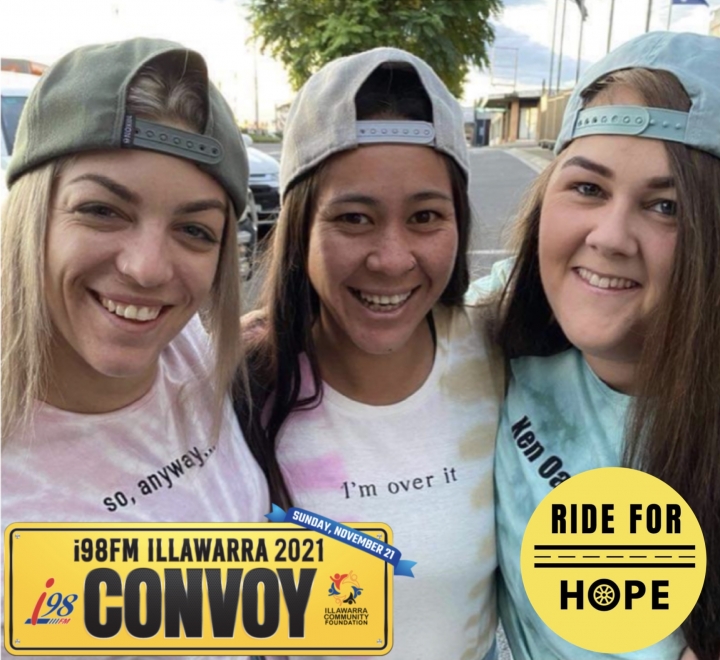 RIDE FOR HOPE - Lauren, Kendal and Kayla Walk
These phenomenal ladies are walking from Seacliff Bridge to Windang Bridge to raise some funds for Ride for Hope! Let's get behind these legends!!
---
Recent Activity

TJ & Nissy Nasome
13 SEP 2021
$100.00 Donated

Natiive
08 SEP 2021
Testing
$0.50 Donated

David Hunter
12 AUG 2021
Good Luck Kayla and Co! Xoxo Love The Hunters
$20.00 Donated

Synergise Safety
08 AUG 2021
In support for Ride for Hope
$200.00 Donated

Illawarra Plastering Services
06 AUG 2021
You walk every metre Lauren!
$500.00 Donated

Shamrock care
06 AUG 2021
Go girls
$75.00 Donated

Insync Workplace Solutions
06 AUG 2021
$100.00 Donated

Georgina Emery
02 AUG 2021
Good luck beautiful girls ❤️
$50.00 Donated

Ashlea Harper
01 AUG 2021
Good-luck ladies
$20.00 Donated

CRW concrete
31 JUL 2021
Get in there girls, rip in! Doing a great thing!! Good luck
$100.00 Donated

Tatiana Minkovskaya
31 JUL 2021
$10.00 Donated

Team Flex Albion Park
31 JUL 2021
Super proud of you all!! Such an awesome cause 😊🙏
$250.00 Donated

Katie Lindsay
30 JUL 2021
$150.00 Donated

Ian Mitchell
19 JUL 2021
great job enjoy the walk
$50.00 Donated

Mayberry Transport Pty Ltd
19 JUL 2021
Well done girls 👏❤️
$50.00 Donated