Sheree Mason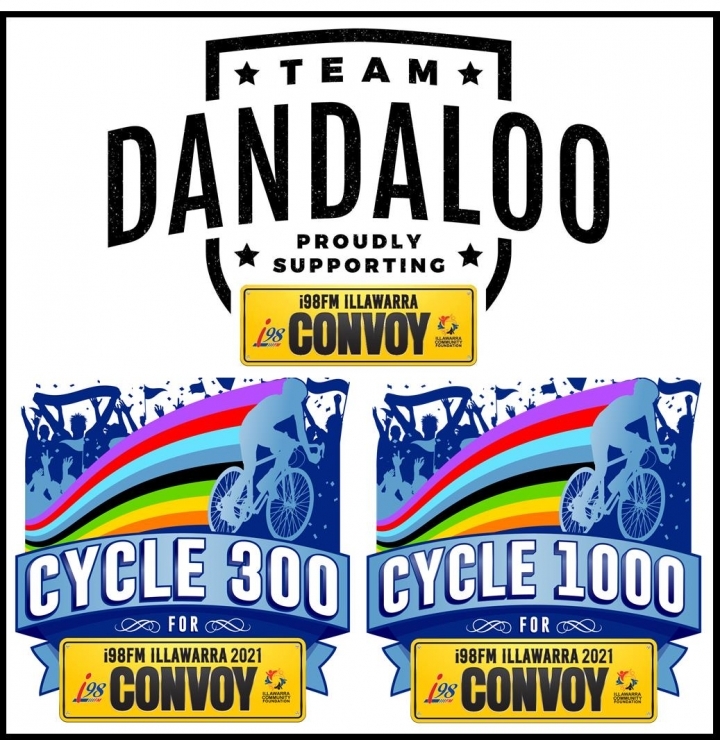 Sheree Mason
Participant of the Cycle 1000 2021
Every little bit helps a child and their family …
Last year I embarked on the two day 300km CONVOY bicycle challenge after seeing the effect that childhood illness has on children and their families.
After raising an incredible $14,000 last year, I thought I'd reach for the stars and set myself a bigger challenge this year by riding 1000km in seven days!
Why? Well this year I want to set an even bigger goal to raise more $$$ for those in need. It is incredibly rewarding to make a difference and help those less fortunate. You can live vicariously through me and together we can do our bit to help. I'll put in the sweat, you can help by donating some much appreciated and tax claimable funding.
Please dig deep, you really, never know what is around the corner.
Let's make a difference and a positive change together.
---
Recent Activity

Seaview Preschool
02 AUG 2021
$25.00 Donated

Laurinda Poeira
01 AUG 2021
$50.00 Donated

Dimovations Pty Ltd
17 JUL 2021
Good luck, Burek power 😂
$50.00 Donated

Carly Cuthbert
08 JUL 2021
$50.00 Donated

Kerryn O'Brien
30 JUN 2021
Wishing you all the best Sheree you ae amazing !!
$50.00 Donated

Tahnee Bowden
30 JUN 2021
$50.00 Donated

Jenna Leabeater
30 JUN 2021
Super proud of you my gorgeous friend! You are a total legend! ❤️
$50.00 Donated

Tolleno Hire Pty Ltd
30 JUN 2021
Ride like the wind girl…
$500.00 Donated

Relish on Addison
25 JUN 2021
$100.00 Donated

Erica Podolski
18 JUN 2021
Only person I know who could do 1000km with a smile the whole time
$25.00 Donated

Bethanie Durham
17 JUN 2021
Yessss Shez go get em legend!!🙌🏼
$30.00 Donated

Sandra Kuhn
17 JUN 2021
Good luck Sheree..
$150.00 Donated

SeaView Preschool
16 JUN 2021
Behind you all the way, love Dad xx
$50.00 Donated

Tarnya Camilleri
16 JUN 2021
Go Sheree your a trooper you can do it lovely 🎉♥️👍🏻
$200.00 Donated

Seaview
16 JUN 2021
$25.00 Donated

Zenith Medical Solutions
16 JUN 2021
One dollar for every kilometer.
$1,000.00 Donated

Emma Carberry
16 JUN 2021
You go girl!
$100.00 Donated

Shique Floral Design
16 JUN 2021
You're amazing Sheree
$100.00 Donated

Lilly Clarke
16 JUN 2021
$40.00 Donated

Emma Hughes
16 JUN 2021
You are a machine!!! Go girl xx
$200.00 Donated

Tricia & Claire Wilson
16 JUN 2021
Ride Like the Wind! Massive Commitment Great Cause
$50.00 Donated

Jenna Jones
16 JUN 2021
$50.00 Donated

Elise Capotosto
16 JUN 2021
Such a huge achievement helping so many lives.You got this xx
$50.00 Donated