Madz Personal Training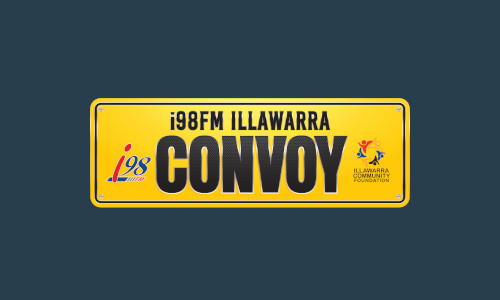 Madz Personal Training
Daughter and father team Madeline & Michael Dellapina are competing in the longest endurance paddling marathon race held in Australia and the Southern Hemisphere. The 'Massive Murray Paddle' is a 404km fund-raising paddling marathon race. Madeline & Michael will be paddling together in a tandem kayak in this gruelling long-distance marathon race to raise funds for the i98fm Illawarra Convoy for Kids. Please support Madeline and Michael's fund-raising by donating and showing your support of their massive paddling challenge.
This is Madeline's second attempt at paddling the full distance after day 4 in 2019 was cancelled due to the devastating bush fires. Michael has competed and completed the race in 2018.
The Massive Murray Paddle is a 404 km flatwater charity fundraising marathon paddling race, participants paddle down the amazing and mighty Murray River, which borders Victoria and New South Wales, held over 5 days from Monday 22nd to Friday 26th November 2021.
The Course (404km)
•Day 1, Monday 22nd Nov. - Yarrawonga to Tocumwal: 93km
•Day 2, Tuesday 23rd Nov. - Tocumwal to Picnic Point: 94km
•Day 3, Wednesday 24th Nov. - Picnic Point to Echuca: 78km
•Day 4, Thursday 25th Nov. - Echuca to Torrumbarry: 62km
•Day 5, Friday 26th Nov. - Murrabit to Swan Hill: 77km
2021 is the 52nd year of the Massive Murray Paddle and all the paddlers participating in this event raise much needed funds for charities or local community driven programs. More information can be found on the website, https://www.massivemurraypaddle.org.au/
---
Recent Activity

Frances Raschilla
10 APR 2021
$50.00 Donated

Dianna Dellapina
29 MAR 2021
$25.00 Donated

Anonymous
29 MAR 2021
Wow Maddy, you and your daddy are going to paddling 404km. I feel sorry for your hands and bum, I can just imagine the blisters. Best of luck guys I know you will do it, after all you are a fitness guru and will put your dad in his place, lol. Enjoy your leisurely paddle on the beautiful and wonderful Murray River.
$20.00 Donated