Team Dandaloo Boys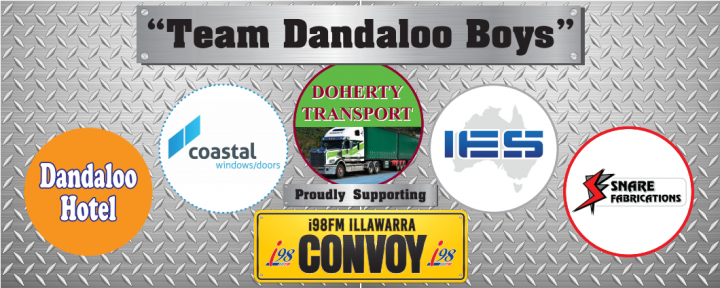 Team Dandaloo Boys
This year, the Team Dandaloo Boys are once again jumping on board the i98fm Illawarra Convoy for 2017 in hope of raising money for the Illawarra Community Foundation. We want to help change the lives of children living with cancer and their families, but we are also going to be helping other children that are sick and need our help. As you may or may not know, in 2016 we formed a Team, which is now known as the Team Dandaloo Boys. The Team Dandaloo Boys comprises of 5 companies all working together to raise as much money as we can to help our Community; Doherty Transport, Snare Fabrications, Coastal Windows and Doors, IES Engineering and Dandaloo Hotel.
---
Recent Activity

Alspec
21 NOV 2017
$250.00 Donated

Mick & Troy Herbert Pty. Ltd.
17 NOV 2017
Great cause - well done
$3,000.00 Donated

Strongbuild Commercial P/L
13 NOV 2017
All the best to all involved but especially the A Class Rendering Truck.
$5,000.00 Donated

Bianca Starcic
17 OCT 2017
$100.00 Donated