2023 Cars for Convoy - Static Display - Expression of interest
2023 Cars for Convoy - Static Display - Expression of interest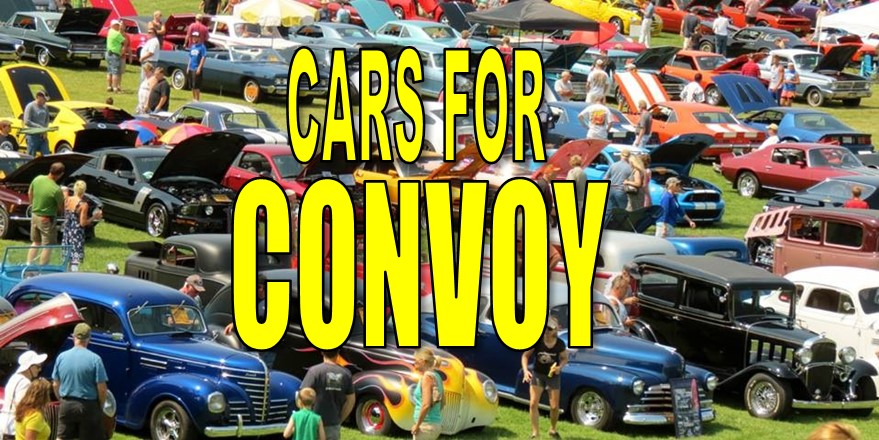 Cars for Convoy is a static vehicle display at the i98FM Illawarra Convoy free family fun day, Sunday 19th of November, 2023. NOTE: This is not to a registration to take part in the CONVOY itself, only the fun day.
Due to limited number of places available on the day, we are taking expressions of interest, with vehicles being selected to be displayed at the discretion of the event organising committee. Expression of interest will close Friday 10th November 5pm.
If you are selected to take part in the Cars for Convoy display, you will be asked to make a $30 payment at the Convoy Shop, Croome Lane Albion Park Rail, where you can also select your event t-shirt and a handbook with all relevant details for arrival and departure etc. NOTE: The Cars for Convoy display is on a grassed area of the airport, with current weather trends this display may be not be able to happen should heavy rains occur. If this occurs and you have paid the $30 fee this is a non refundable fee.
Each allocated space is 6x4m but this can be discussed should you require additional space due to the size of your vehicle. If you would like to discuss your enquiry please call Jeff Stubbs on 0417 242 643 or Paul Beck (0432) 795 336.
NOTE: participation in the event is at your own risk.
Should you require additional space than allocated please add details in the comments section and we will try and accommodate your needs where possible.
---