Team Dandaloo's Cycle 1000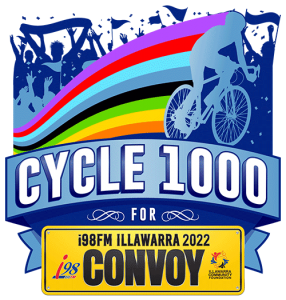 Team Dandaloo's Cycle 1000
Sunday 9 October, 2022 at 6:00am - Sunday 16 October, 2022 at 10:47am
2022…. WE ARE COMING FOR YOU…. SAVE THE DATE
Hello and welcome back to Cycle 1000 for 2022; ready to cycle our way in to our 5th year anniversary! Despite COVID set-backs last year, we are back and ready to roll and raise funds for the I98FM Illawarra Convoy to help the people of our community whilst celebrating our special 5 year milestone!
Our 7 day 1000km event will be held from SUNDAY 9TH - 16TH OCTOBER!
Our 2 day 300km event will be held from FRIDAY 14TH - SUNDAY 16TH OCTOBER!
Applications will be open very shortly (stay tuned) and will be available on our website!
We will also be holding a Cycle 1000 Launch and Registration event on Sunday 15th May at the Dandaloo Hotel! Come down and meet the team and past riders and register while you're there
We look forward to seeing many familiar and new faces join us again this year for what is a special anniversary whilst raising funds for our number 1!
For more info check the webpage; https://www.cycle1000.com.au/