Ride for Hope's Trek for Convoy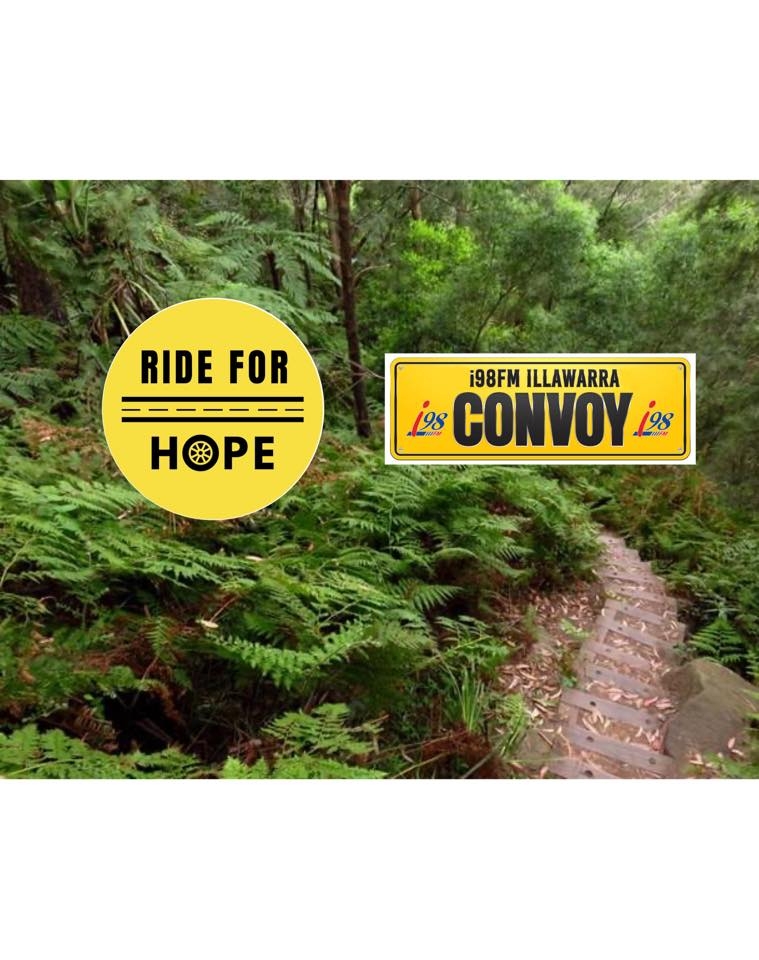 Ride for Hope's Trek for Convoy
Saturday 6 March, 2021 at 6:00am
Here it is, Ride for Hopes first fundraiser!! Have you ever thought of or have you ever climbed Sublime Point Walking Track? Did your legs feel as though they were about to disconnect at the hips?
Did you do it once and vow to never go back??
1000+ wooden steps and ladders form the 800m ascent up this amazing yet very hard walking trail!
So what has our madman Stu decided to do?? On the 6th March 2021, Stu is going to WALK IT 10 TIMES IN ONE DAY!!
That's a sure fire way to get the heart rate pumping!
Think of the burn you feel in your body after going up and down once, now imagine 10 times!
You can join Stu on this walk once, twice or the whole ten laps and help him raise funds for the i98FM Illawarra Convoy 2021!
We need your support, so please get behind Stu and sponsor him! Please inbox the Ride for Hope Facebook page https://www.facebook.com/RideforHope/ or message on Insta to place your sponsorship donation. Every donation counts!!