Bikers 4 Heroes Cruise for Convoy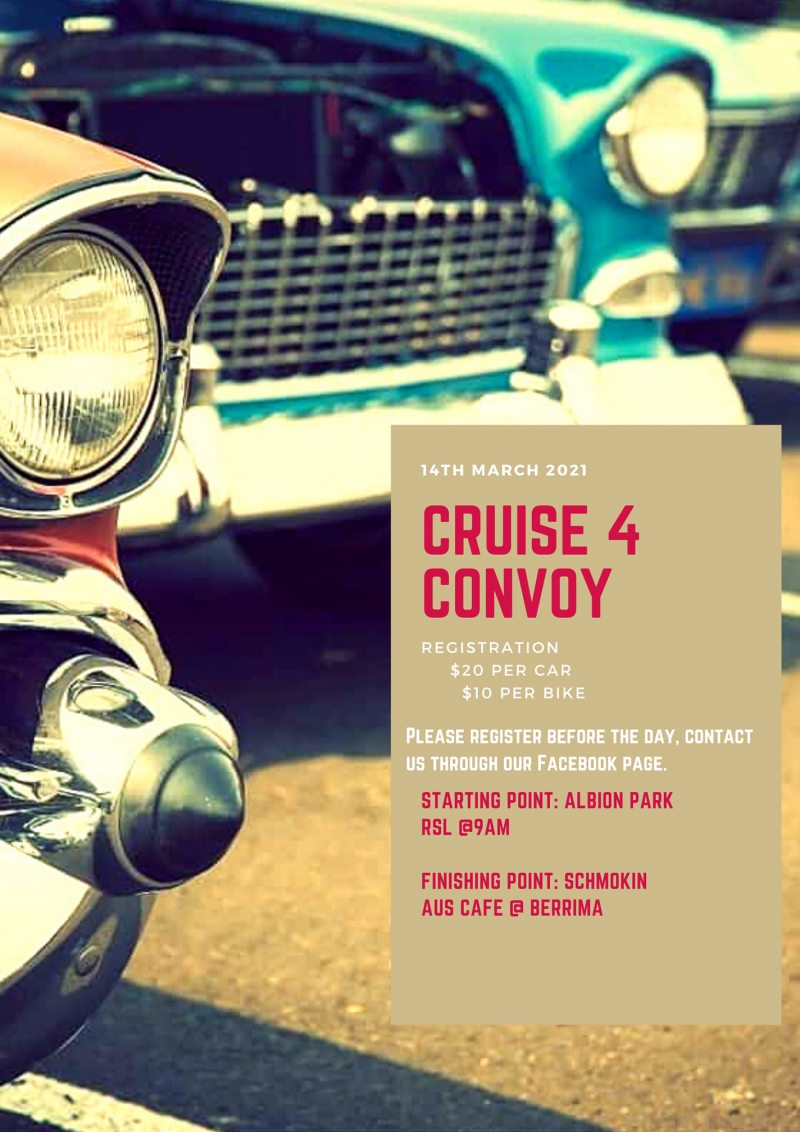 Bikers 4 Heroes Cruise for Convoy
Sunday 14 March, 2021 at 12:00am
CALLING ALL CAR AND MOTORCYCLE ENTHUSIASTS!!
Bikers 4 Heroes 'Cruise 4 Convoy' is a go for 2021!!
With restrictions beginning to ease, Bikers 4 Heroes has decided to go ahead with their annual Cruise 4 Convoy to raise funds towards Bikers 4 Heroes Lead Bike Bid in the 2021 i98FM Illawarra Convoy!!
Things may look a little different this year but they feel this is a fantastic opportunity to get out of the house, maintain social distancing and for the bike and car communities to cruise in style together!!
The route is set, they will ride through the southern highlands straight to Schmokin Aus Cafe. In the beautiful town of Berrima.
Then join the team for a live band food and drinks.
There is plenty of parking and a park for the kids.
Bikers 4 Heroes 'Cruise 4 Convoy' will take place on Sunday the 14th of March at a cost of just $20 per car $10 per bike
Be sure to register before the day. Registration can be made by contacting the team through their Facebook page. https://www.facebook.com/bikers4heroes
Meet point Albion Park RSL 9am
Place the date in your calendar and remember to share this post and respond to the event!! https://fb.me/e/21Fimb92j