Buy gift vouchers through Fundracer and raise funds for Convoy
Buy gift vouchers through Fundracer and raise funds for Convoy
Buy your online gift cards through our fundracer link to help raise funds for Convoy!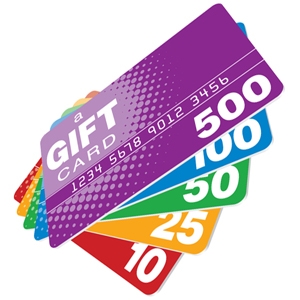 Convoy has partnered with FundRacer for the 2018 Illawarra Convoy, where you can buy online gift cards, and a percentage of the card's cost is donated to Convoy. For example, If a $100 Myer store card is purchased, it generates a $5 donation to The Illawarra Convoy at no extra cost to you. It's as easy as following this link, clicking buy now, and ordering your preferred online gift cards. https://www.fundracer.com.au/groups/291962
The online gift cards are then instantly sent to your email address and can be forwarded on to your family and friends as gifts. So, if you're going to buy an online gift card, then why not do it through FundRacer and raise funds for Convoy at the same time!!
Below is a list of some of the online gift cards you can purchase through the site, and a list of the percentage of card costs that goes to the i98FM Illawarra Convoy.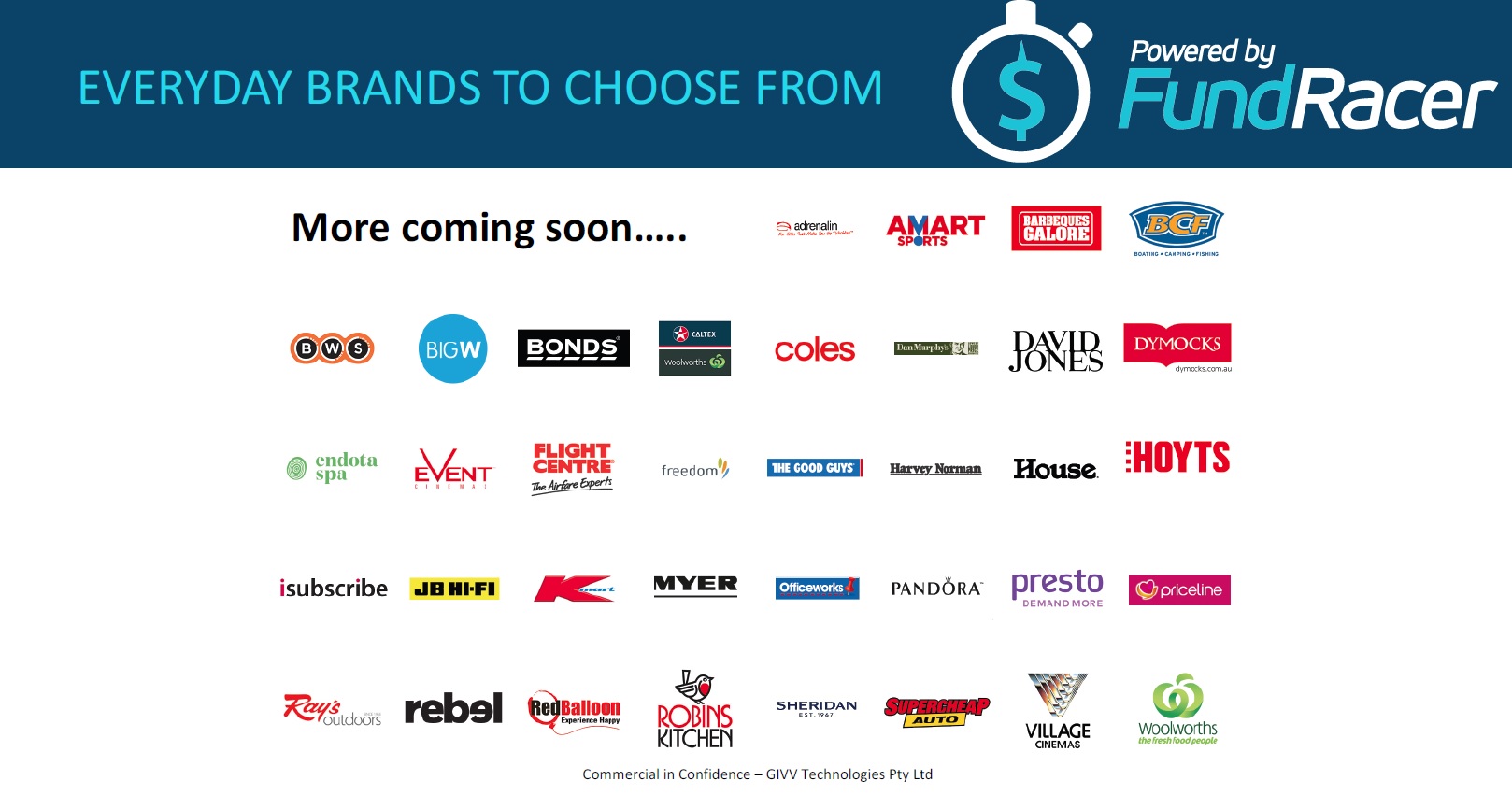 Super Cheap Auto
| | |
| --- | --- |
| 4% | Rebel Sport |
| 4% | Rays Outdoor |
| 4% | BCF |
| 4% | Domayne |
| 3% | Harvey Norman |
| 3% | David Jones |
| 4% | Kmart |
| 1.5% | Jetstar |
| 2.0% | Flight Centre |
| 1.0% | Drummond Golf |
| 2.5% | Woolworth Caltex |
| 2.0% | Big W |
| 2.0% | Boost Juice |
| 3.0% | Ticketmaster |
| 2.0% | Red Balloon |
| 4.0% | Myer |
| 5.0% | Kathmandu |
| 4.0% | JB HI FI |
| 3.0% | Isubscribe |
| 6.0% | EB Game |
| 5.0% | Dymocks |
| 5.0% | Barbeques Galore |
| 2.5% | Adrenalin |
| 4.0% | Coles |
| 1.5% | Witchery |
| 3.0% | Webjet |
| 3.0% | Trenery |
| 3.0% | Sunglass Hut |
| 3.0% | Spa Collective |
| 2.0% | OPSM |
| 3.0% | Mimco |
| 3.0% | Country Road |
| 3.0% | City Beach |
| 5.0% | Woolworths |
| 2.0% | Dan Murphys |
| 2.0% | BWS |
| 2.0% | The Good Guys |
| 3.0% | Sports Girl |
| 4.0% | Priceline |
| 2.0% | Pandora |
| 3.0% | Sheridan |
| 4.0% | Bonds |
| 4.0% | Hoyts |
| 5.0% | Freedom |
| 4.0% | Dusk |
| 5.0% | Itunes |
| 4.0% | Event Cinemas |
| 4.0% | |